This brand continues to bring people from across the beef business together, creating a one-of-a-kind community. A group that celebrates milestones and accomplishments, reaches new heights together and steps out of comfort zones to challenge one another to keep growing.
The 2022 Certified Angus Beef Brand Update is about the people who make this brand successful: our partners. Stories and insights are highlighted across the community – those raising, delivering and serving 1.234 billion pounds of best beef from cowboys to culinary legends and the best home cooks in 54 countries around the globe.
Read the full online version here or click on a title below to go directly to the story.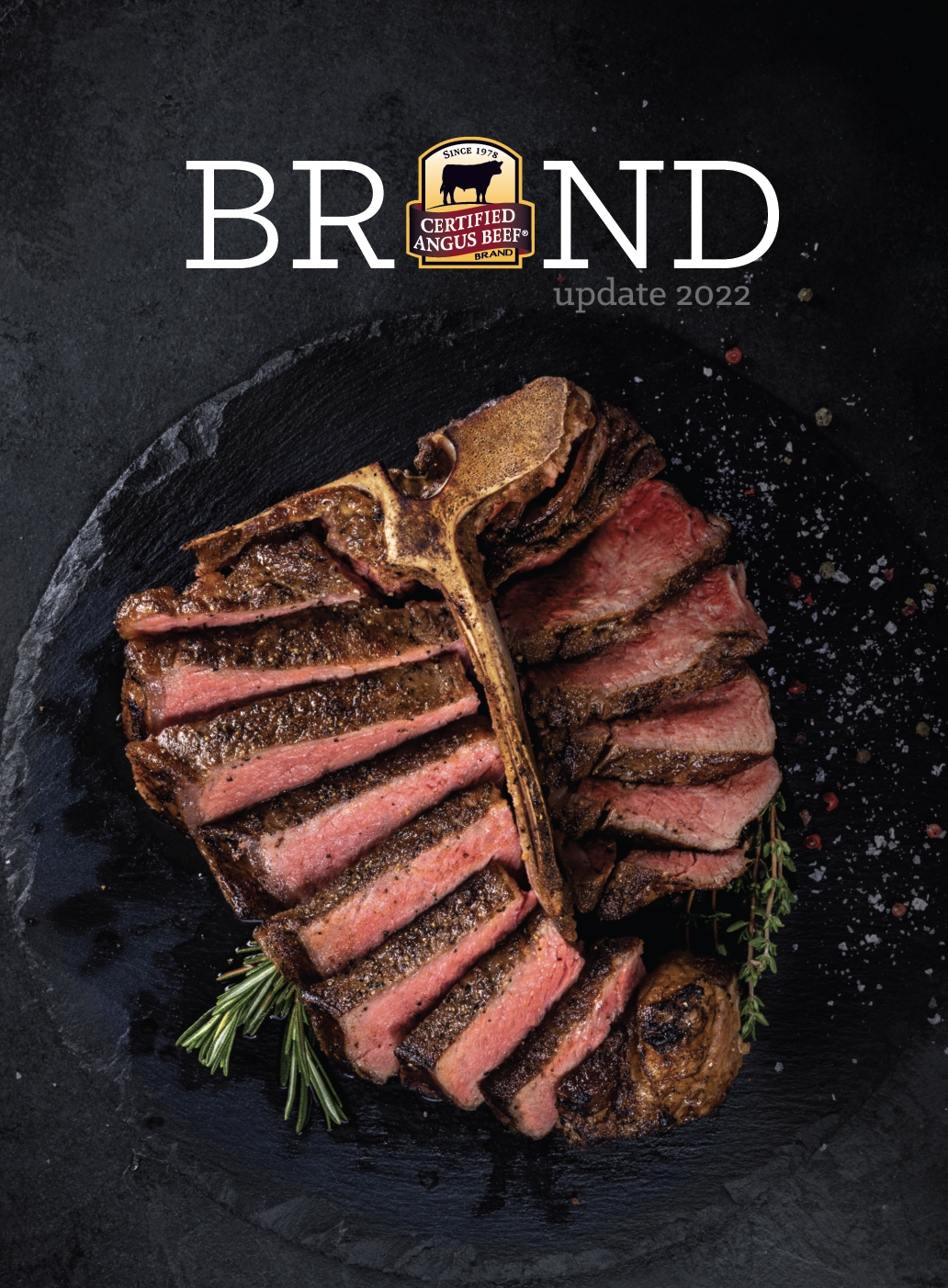 Thank you for trusting the Certified Angus Beef ® brand with your beef business this year.