Certified Angus Beef's diverse, global and growing customer base recognizes the brand's commitment to quality from the ranch to the plate. And Angus cattlemen and women remain committed to meeting the demand for the best-tasting and best-sourced beef.
The 5.78 million carcasses achieving the brand's 10 beef quality specifications provided the second-largest supply in the brand's history. The year also marked a record 16.38 million Angus-influenced cattle evaluated for the brand.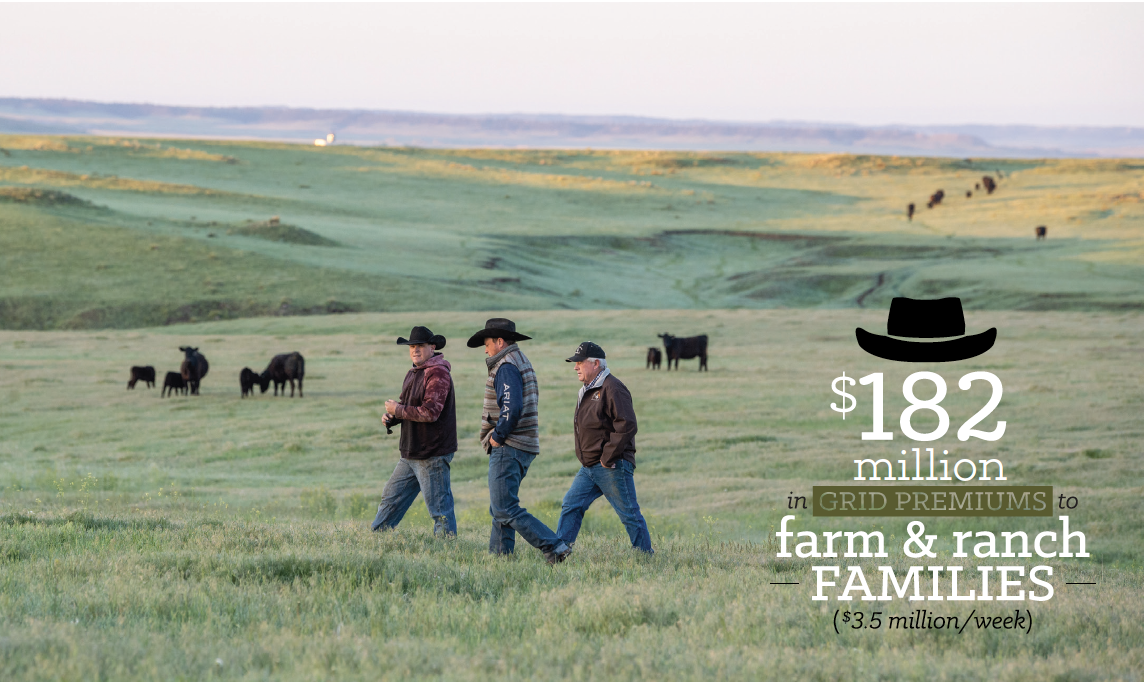 Cattlemen's commitment to increasing the high-quality beef supply continues to earn rewards through grid premiums. These payments by packers to producers for brand-qualifying cattle totaled $182 million last year, or $3.5 million per week.
"We celebrated some big wins for cattle producers in 2022 and we look forward to 2023 with realistic confidence," says Bruce Cobb, Certified Angus Beef executive vice president of production. "Cattle producers are going to have some headwinds this year, but we will focus on what we can control – supplying the increasing demand for high-quality beef, growing market share and rewarding ranchers for the work they do to supply the leading beef brand."