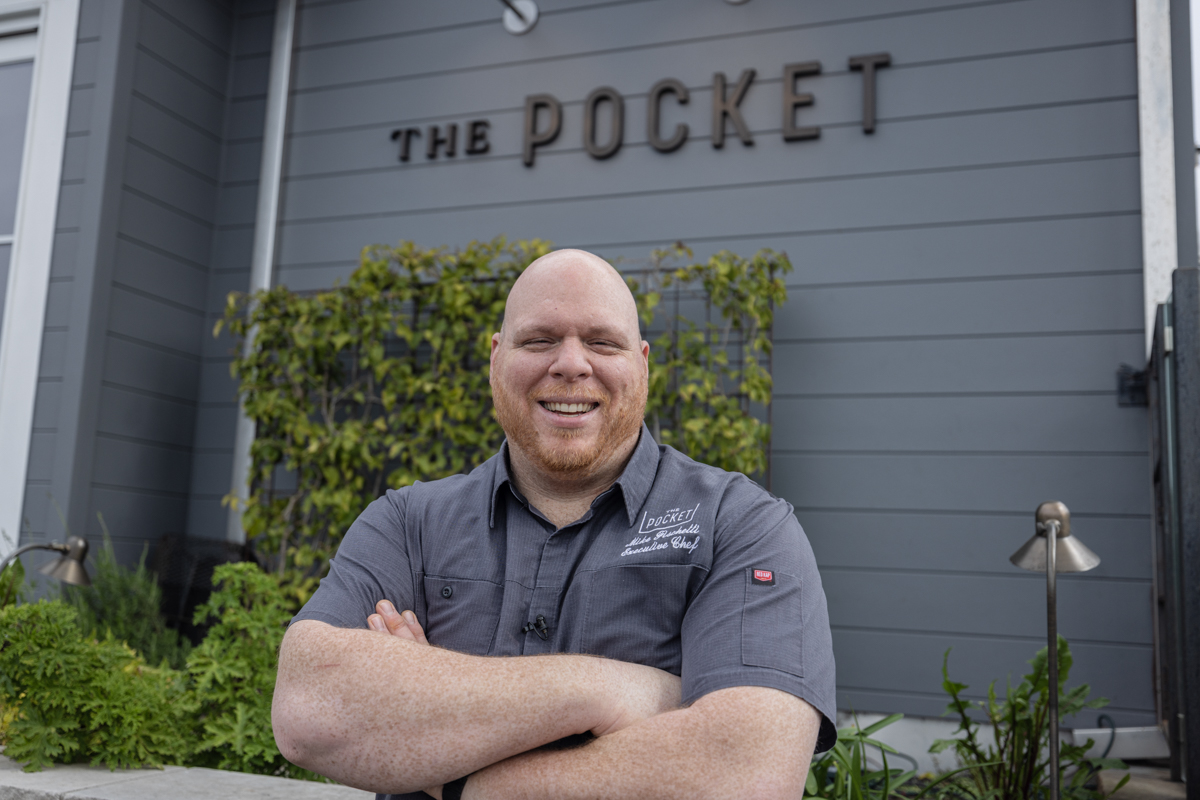 It all started with a game called 'Find the Spice.'  
A young boy at the time, he'd race off to the pantry to locate the seasoning or ingredient his grandmother requested to prepare the family meal.   
Executive Chef Mike Fischetti will tell you these memories are where his passion for cooking began.  
Today, a variety of cookbooks sprawl open, showcasing flavors and dishes from all over the world. Seasonal ingredients lie on the counter, each from within 200 miles of the kitchen. It's not long before vibrant colors and robust aromas start to fill the space.   
He's still trying to 'find the spice.'   
With an eye for intentional and seasonal ingredients, Fischetti changes his menu at The Pocket in Carmel-by-the-Sea every four weeks or so.   
His passion for culinary innovation and disguising familiar flavors in dishes that are entirely new earned Fischetti the 2023 Certified Angus Beef Chef of the Year award.  
"I've always personally kind of walked against the grain. So even though this is a town steeped in tradition and keeping their menus very similar, I didn't want to be that restaurant and I didn't want to be that chef," Fischetti says. "I always want to be ever-evolving and whether it's a transient town that's driven by tourism or not, we still have a core group of locals and I want them to have something different every time they come into the restaurant."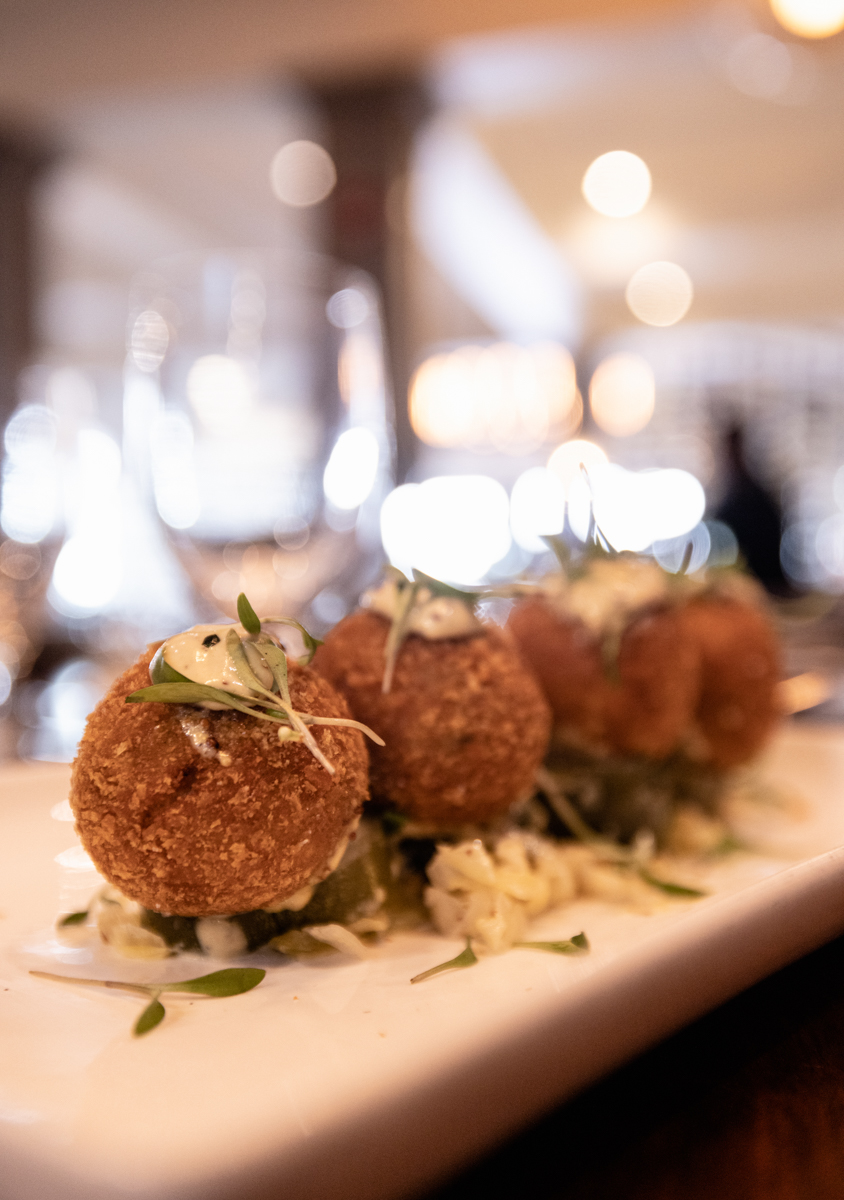 Flavors of The Pocket  
Fischetti joined The Pocket two years after it opened. Today, his meu is the perfect complement to the restaurant's namesake.  
The Pocket is the perfect place to be; it's a feeling—one where you're surrounded by great friends, great views and, of course, great food, all the things you enjoy most in life.   
"The menu is very eclectic and very seasonally driven, so it changes quite often. We try to have the vibe of being the place to be in town," Fischetti explains.   
Food is a journey, he says. It's more than feeding yourself with substance.   
That's why Fischetti cooks with the seasons and serves only the best.    
Introduced to the Certified Angus Beef ® brand early in his culinary career, the consistency and quality of the product are what kept it on his menu wherever he goes.   
Fischetti has been a Certified Angus Beef ® brand ambassador for the last 13 years. During this time, he's connected with the brand's network of chefs and pitmasters, and visited family Angus ranches across the country.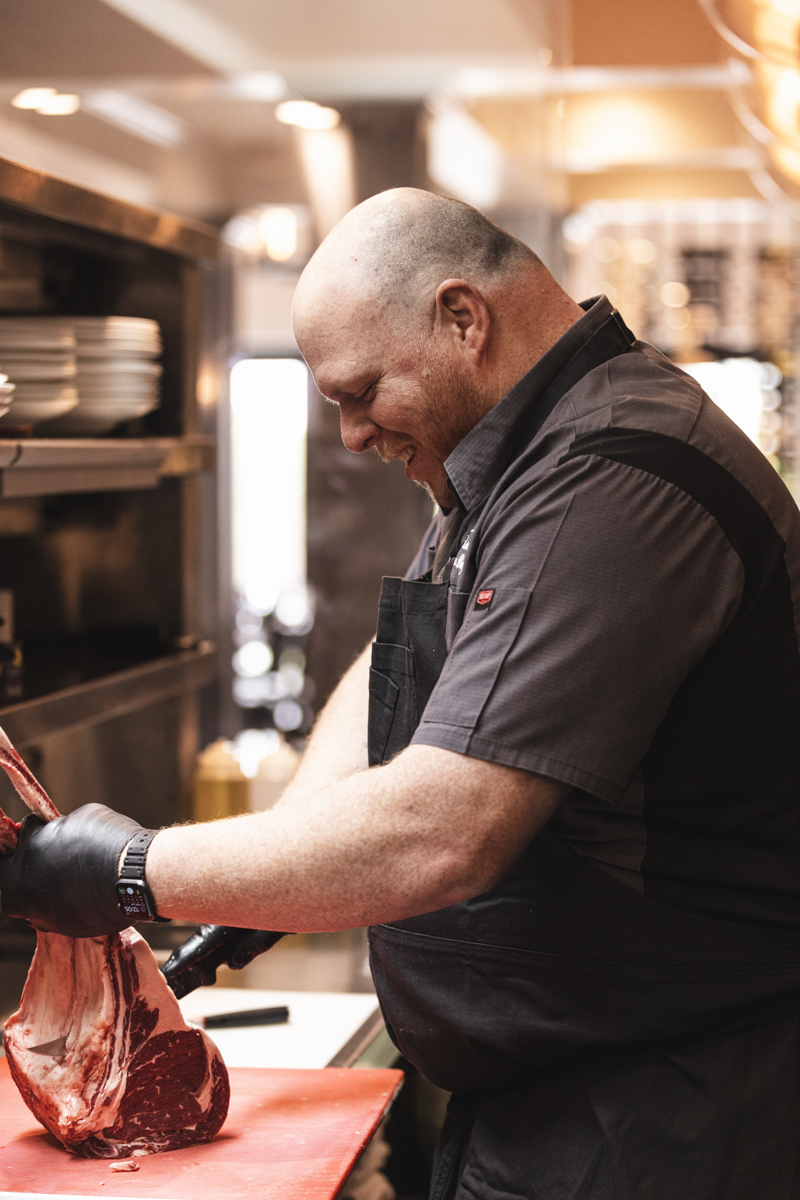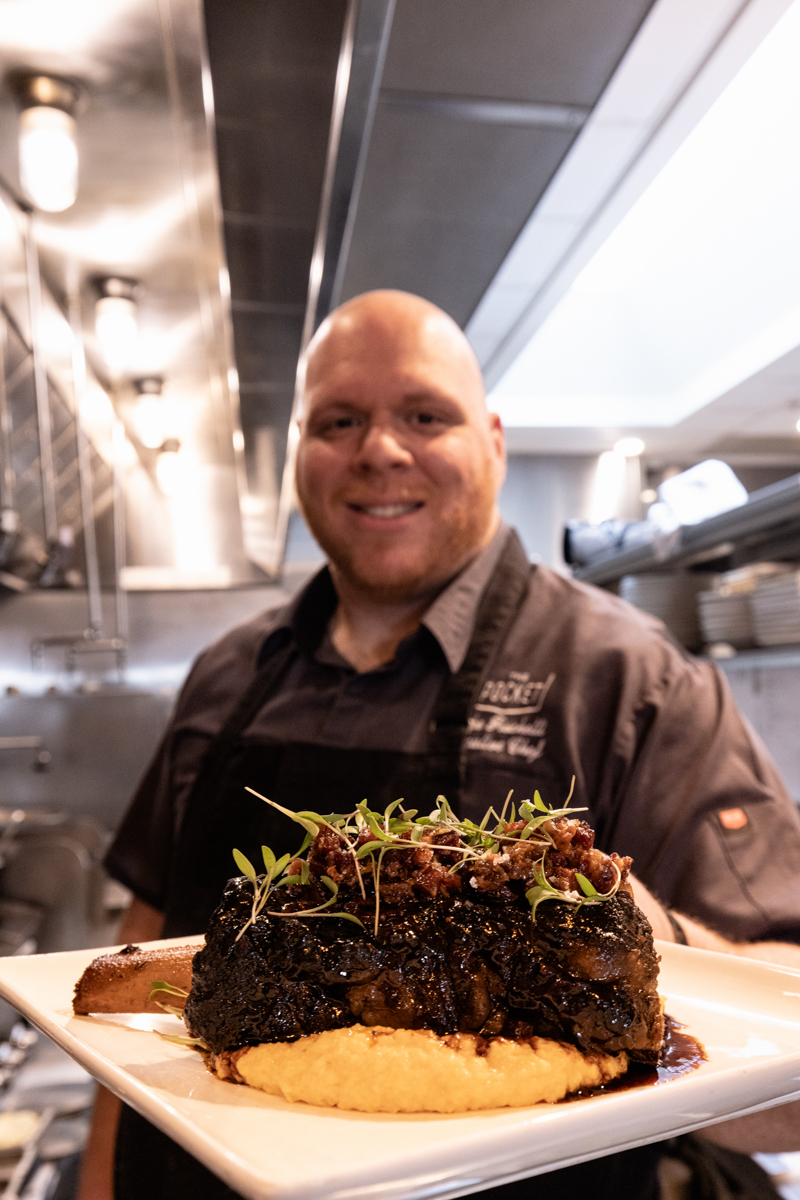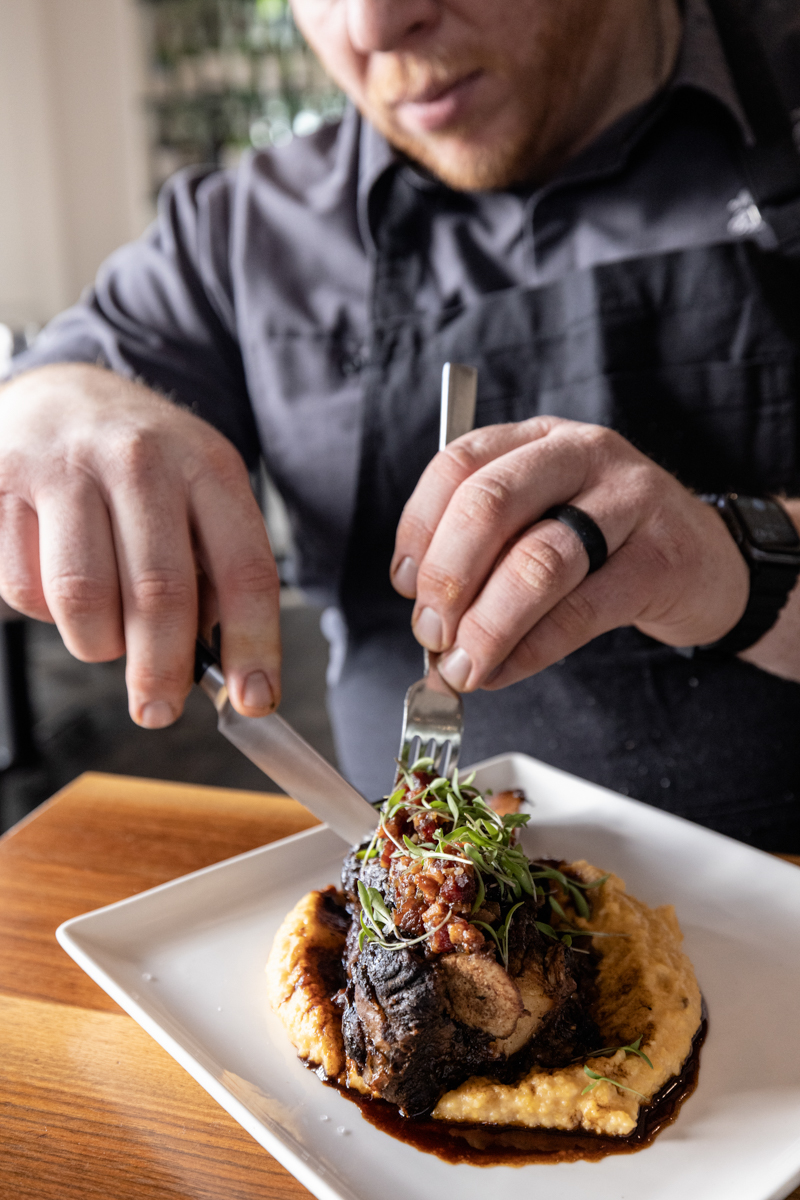 "It's an honor to be recognized by Certified Angus Beef as the Chef of the Year because I know that there's so many great chefs that work with the brand and to be recognized just this one year of being the best, that means a lot," Fischetti shares.  
To be the best, Fischetti focuses not only on the ingredients themselves, but also on his family's heritage and personal experiences, which lend a heavy hand in his creations.  
One of the newest menu items is Certified Angus Beef ® pastrami croquettes. Brisket brined for 14 days, smoked in-house and then ground for the filling, each ingredient is intentionally crafted. The sauerkraut, pickles and even the special mustard sauce are made from scratch in-house.   
"My whole family is from Brooklyn, New York. I grew up eating in Jewish delis. So, the idea of taking a Jewish deli sandwich and turning it into something that's not recognizable but using those same flavor profiles is a big part of my cooking style," the chef says. "I like to take classic dishes and make them unrecognizable. But once you start eating it, you're like, 'Oh yeah, that's where that came from.'"    
Fischetti says that flavors should bring you back to a core memory.   
"Cooking with my grandmother, cooking with my mom, and every time I take a bite of these, it triggers a childhood memory."   
With Chef Mike Fischetti at the helm, The Pocket really is a place to be—it's full of friends and family, and dishes that keep you coming back again and again.