Each year, more than 1,000 visitors walk through the doors of the Certified Angus Beef Culinary Center in Wooster, Ohio, to engage in customized education. For many, the highlight of the trip is getting to visit (often for the very first time) a working Angus farm.
"Eighty to 90 percent of our guests at The Culinary Center today have never been to a working farm," says Deanna Walenciak, vice president of brand marketing, domestic. "Some of the biggest things they want are the chances to meet the people and see cattle up close. We can't provide that experience unless we're standing in a barn. So, we throw out a bale of hay and let the cattle come close!"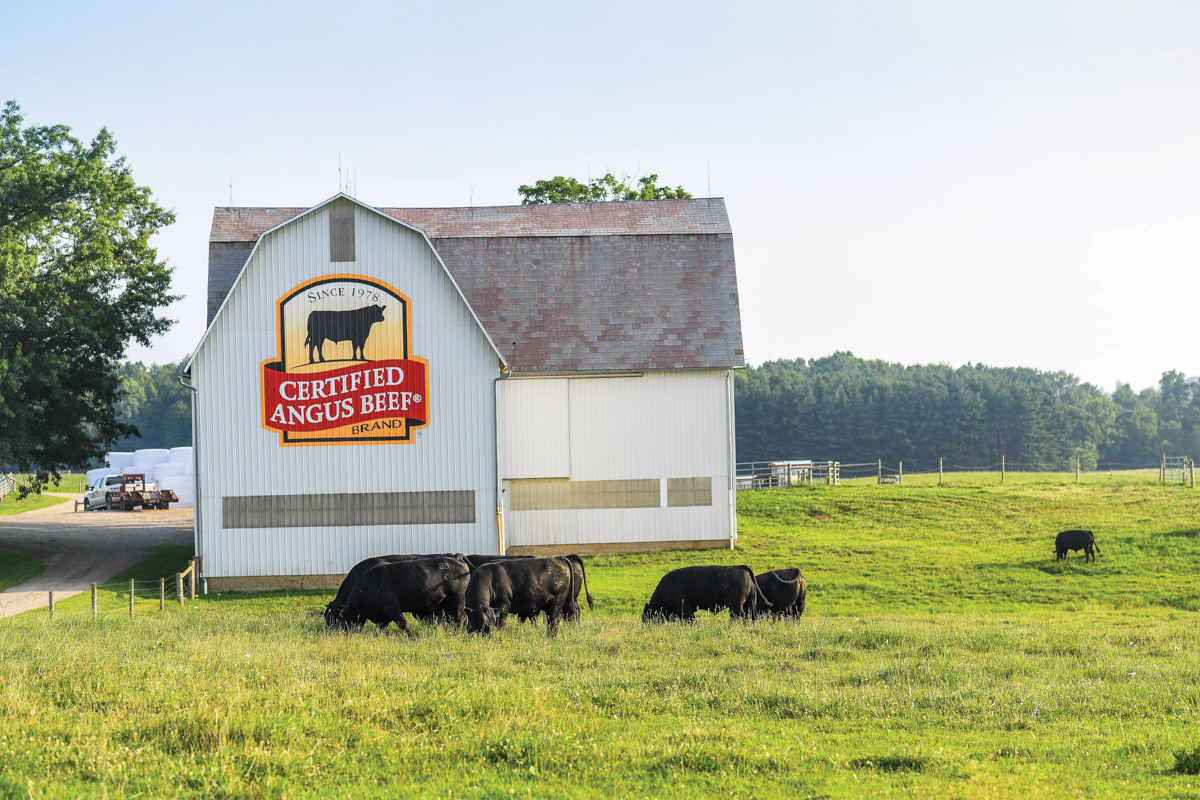 As a brand owned by Angus family farmers and ranchers, it only makes sense that they be the ones to share the story of where Certified Angus Beef products begin. Mandy Atterholt (pictured below), beef community educator at Certified Angus Beef, opens her barn doors for brand partners. She and her husband Aaron guide guests through their working cattle farm, sharing their family history and explaining farm life.
Providing the opportunity for more farm education is the recent purchase of Chippewa Valley Angus Farm, just 7 miles northeast of the Certified Angus Beef office. The brand will continue to bring guests to both Atterholt Farms and Chippewa Valley Angus for immersive, hands-on learning where Mandy leads the beef conversation with her firsthand experience.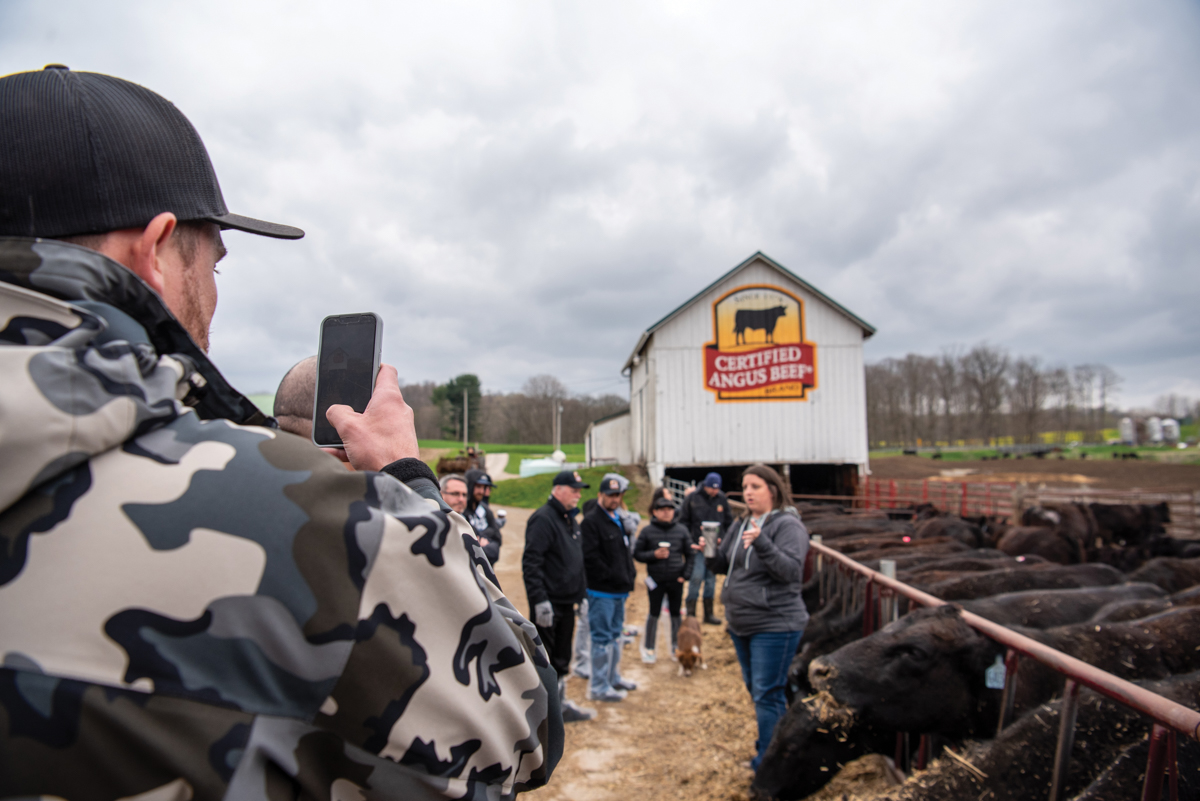 Fostering Community at the Culinary Center
An experience like no other—that's the call that beckons brand partners to the Certified Angus Beef Culinary Center. Each session engages chefs, sales associates and individual companies with innovation and discovery that elevates their knowledge and business approach for the best-tasting, best-selling and best-sourced beef. While virtual options aided partners the past two years, the in-person camaraderie and hands-on discovery the center imparts can't be matched. This year, five times more guests immersed in the experience compared to 2021. Numerous events held at partner destinations also renewed excitement and elevated businesses with the discoveries gained.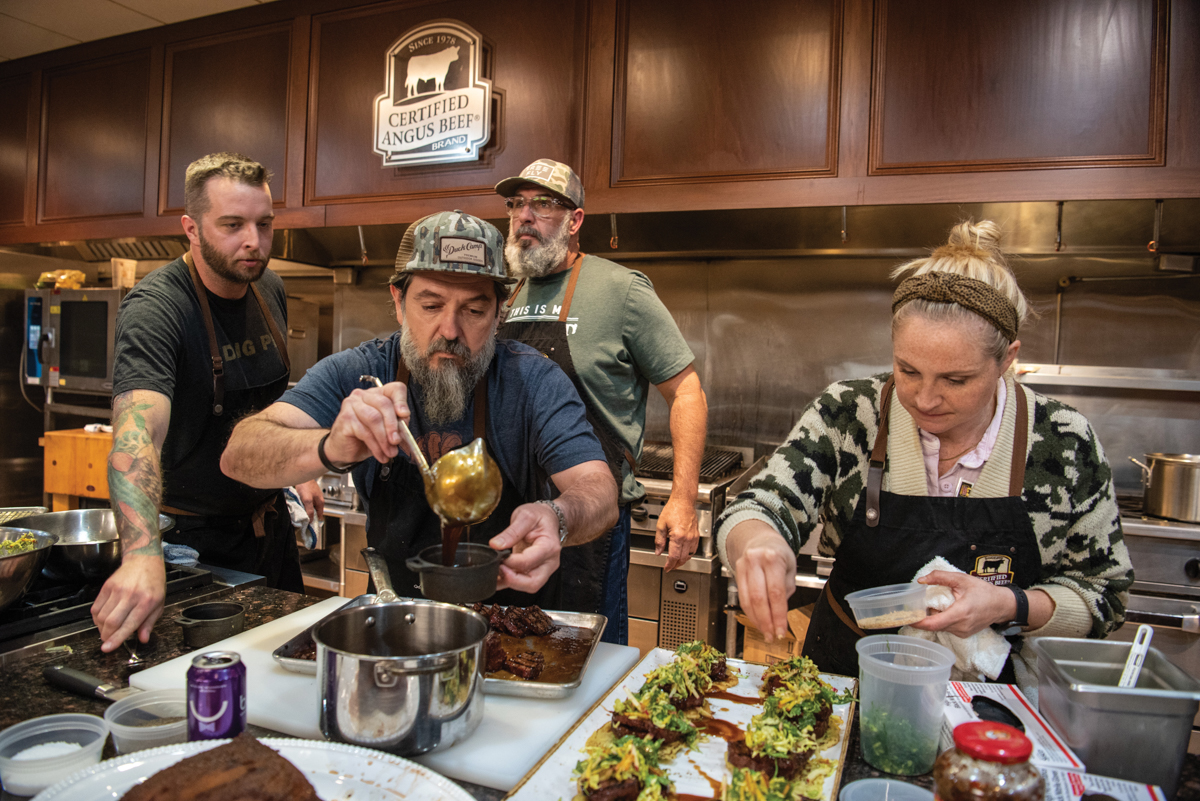 Chef Venoy Rogers III joined the chef team of Tony Biggs, Peter Rosenberg and Brad Parker. His signature steak is a flaming tomahawk.
"Joining this team has been a dream come true," Rogers says. "It's been fun to work alongside folks that have taught me so much about the beef business and meat science, and being able to bring my culinary style to our guests at The Culinary Center."