Certified Angus Beef leans into the power of public relations to create elevated experiences around beef.
Media and the Next Generation
How media shapes buying decisions and the brand connects with the next generation of consumers.
Turning on the morning news, you see a segment featuring a Certified Angus Beef chef and recipe. Later, the logo pops up in your social scroll—an influencer you follow is talking about a brand she trusts in her kitchen, preparing a healthy meal for her family. Tapping over to your news feed, there's a chef you recognize talking about why he only uses the best-tasting beef in his restaurant.
This surround-sound media effect keeps the best-selling beef brand relevant. It secures current fans and ensures that the next generation of consumers pick the Certified Angus Beef ® brand too.
"Public relations is what creates this halo effect," says Jessica Travis, senior public relations manager for Certified Angus Beef. "We still want to be authentic, but we're really focused on building trust and brand recognition while exploring creative ways to be culturally relevant, especially to this next generation of beef consumers."
From traditional print and broadcast to tapping into social media influencers, Travis and her team connect the brand's expertise, partners and producers in a way that continues to bring value to dinner tables and partners around the globe.
Invitations to a news station or exclusive event often result in earned media (that's where the coverage doesn't cost). This year, earned media opportunities multiplied, from supporting pitmasters at barbecue competitions across the country and setting sail with a cruise line, to features in major food publications with brand ambassador chefs and a "high steaks" dining event that landed an Angus rancher's name in a headline below pop-culture celebrities.
This kind of work on behalf of producers and partners builds relationships that elevate Certified Angus Beef across the broad media landscape. This focus on next-generation beef consumers can take the brand to new heights for years to come.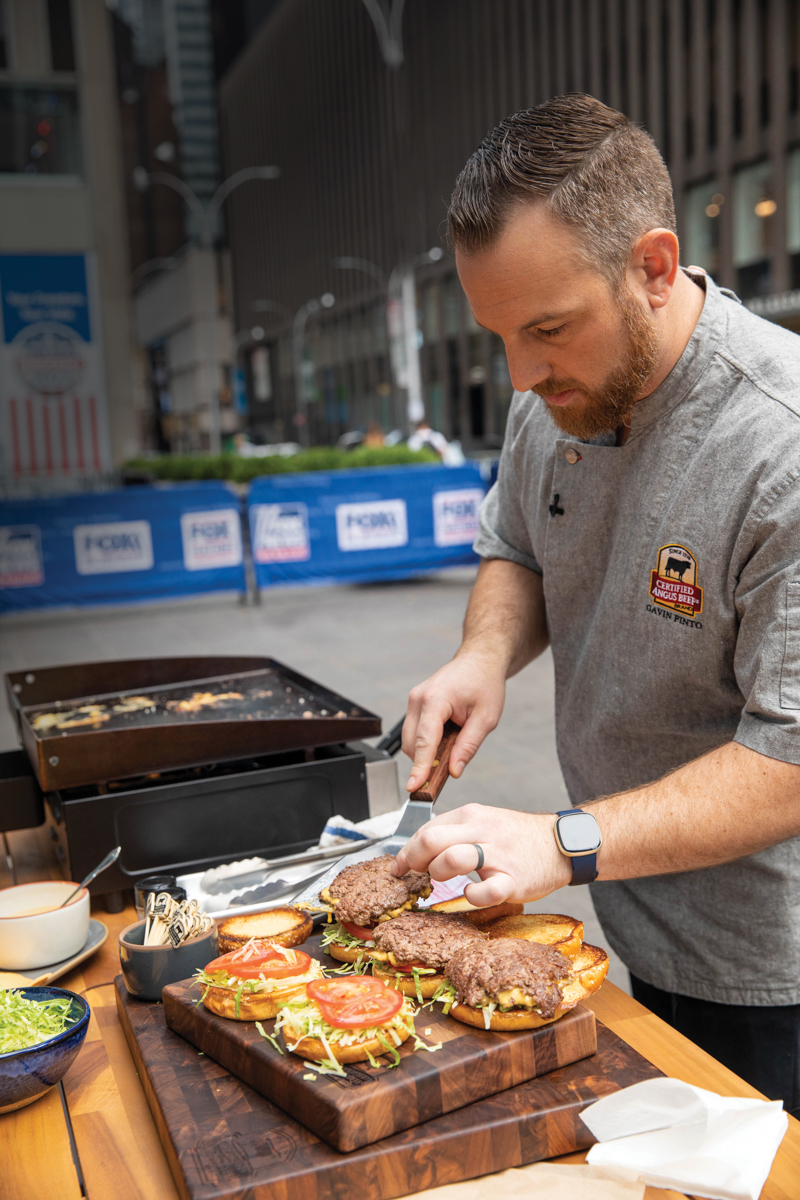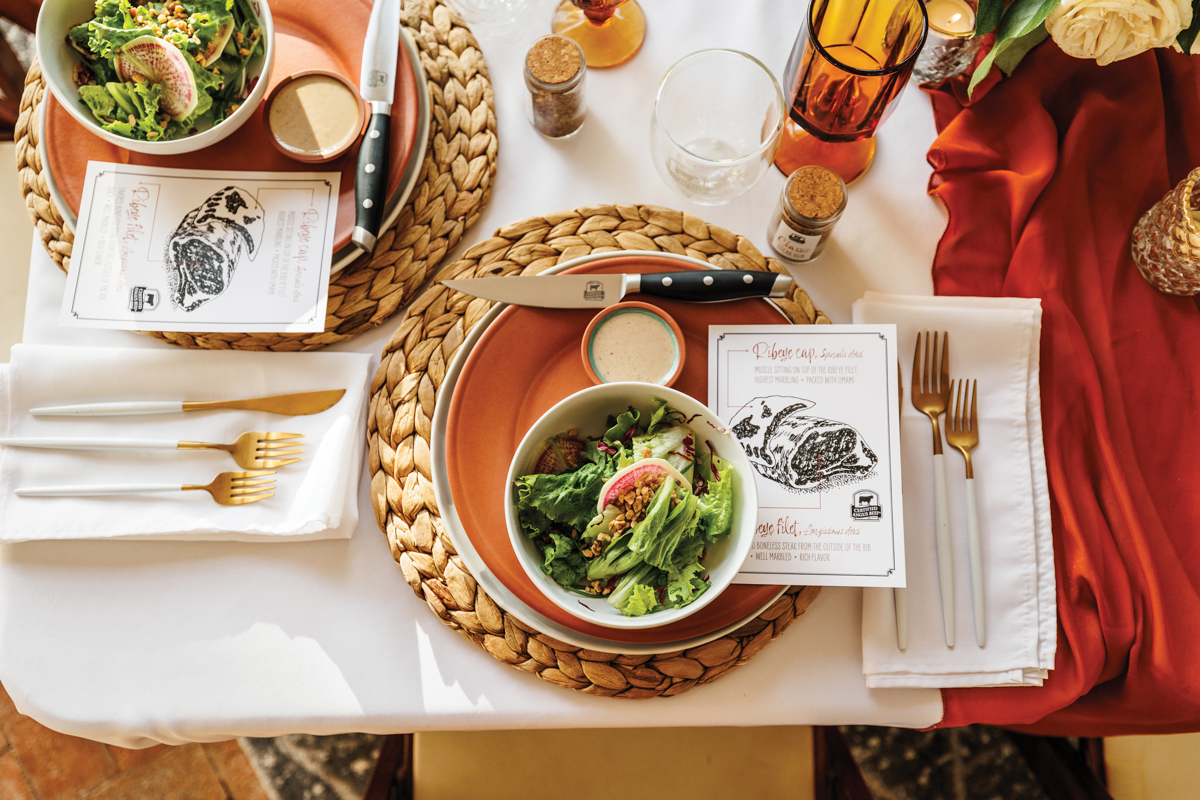 What's better than a delicious steak and perfectly paired wine? Enjoying this indulgent meal at sea!
For passengers aboard three Norwegian Cruise Lines ships this spring and summer, the getaway got better with a private winemaker's dinner featuring the Certified Angus Beef ® brand. Curated and prepared by brand-connected chefs, guests to the ticketed dinner enjoyed a five-course meal paired with five wines selected by the featured winemaker.
In April, Certified Angus Beef Chef and Director of Culinary Arts Tony Biggs (pictured with winemaker, Diane Flamand) served guests on a ship touring the Caribbean. Aboard a European cruise, brand Executive Chef Ashley Breneman (above) with winemaker Antonio Hildalgo served guests and introduced 15 international media to the leading beef brand.
The 2021 Chef of the Year, Carla Dilorenzo of Los Tanitos, created a culinary experience for passengers touring Alaska with winemaker Greg Miller.
Each chef also provided a demonstration for all passengers aboard, ranging from creating spice rubs to empanada folding techniques, sharing where they could find the best beef and embark on culinary adventures once back on land.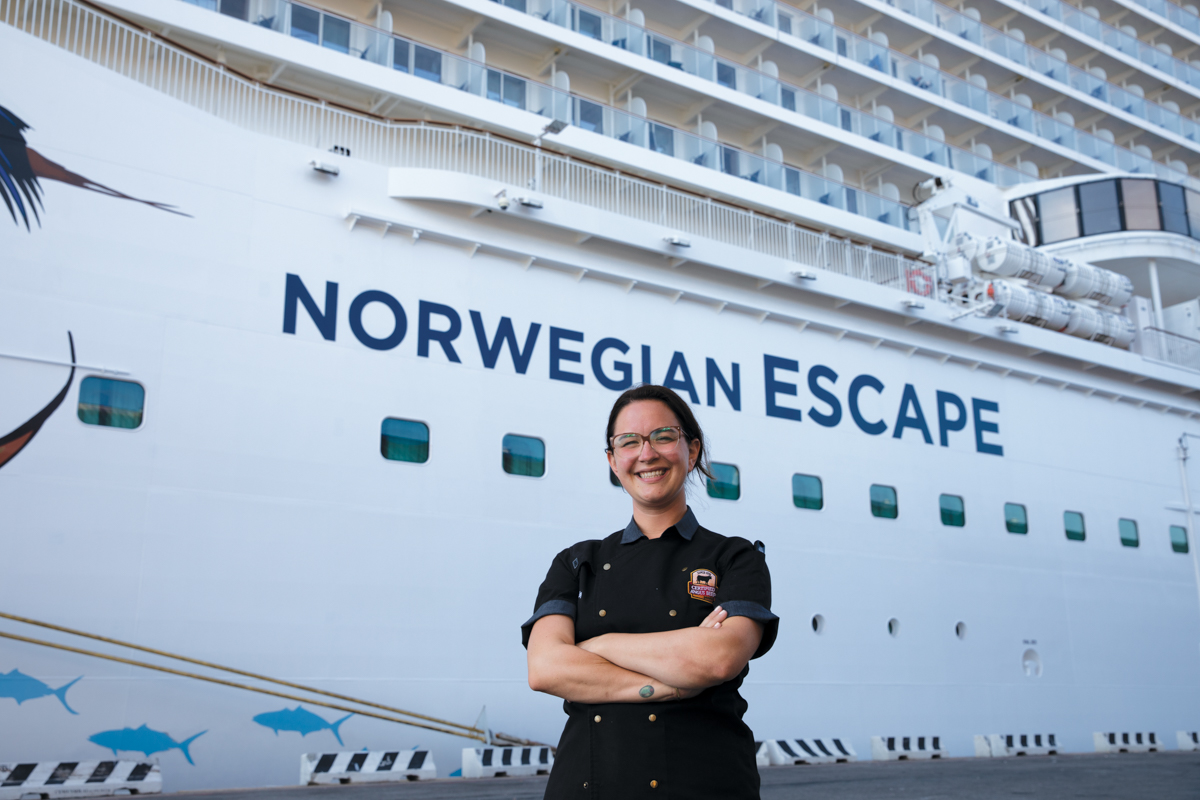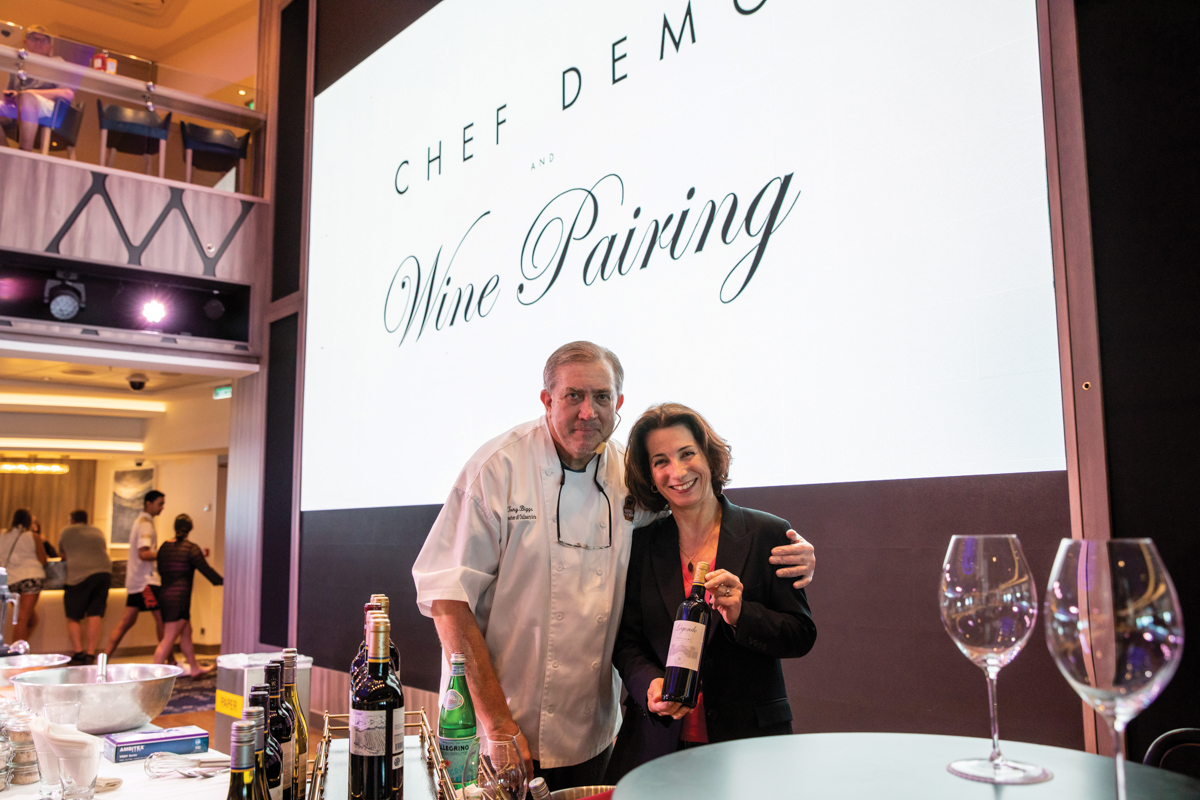 Connecting With Latin Flavors
With a deep heritage of food full of rich flavors and delicious beef, Spanish-speaking consumers are now more connected to Certified Angus Beef through the brand's @CertifiedAngusBeef_esp Instagram channel. It features recipes, innovations and rewards available entirely in Spanish, reaching both domestic and international brand fans.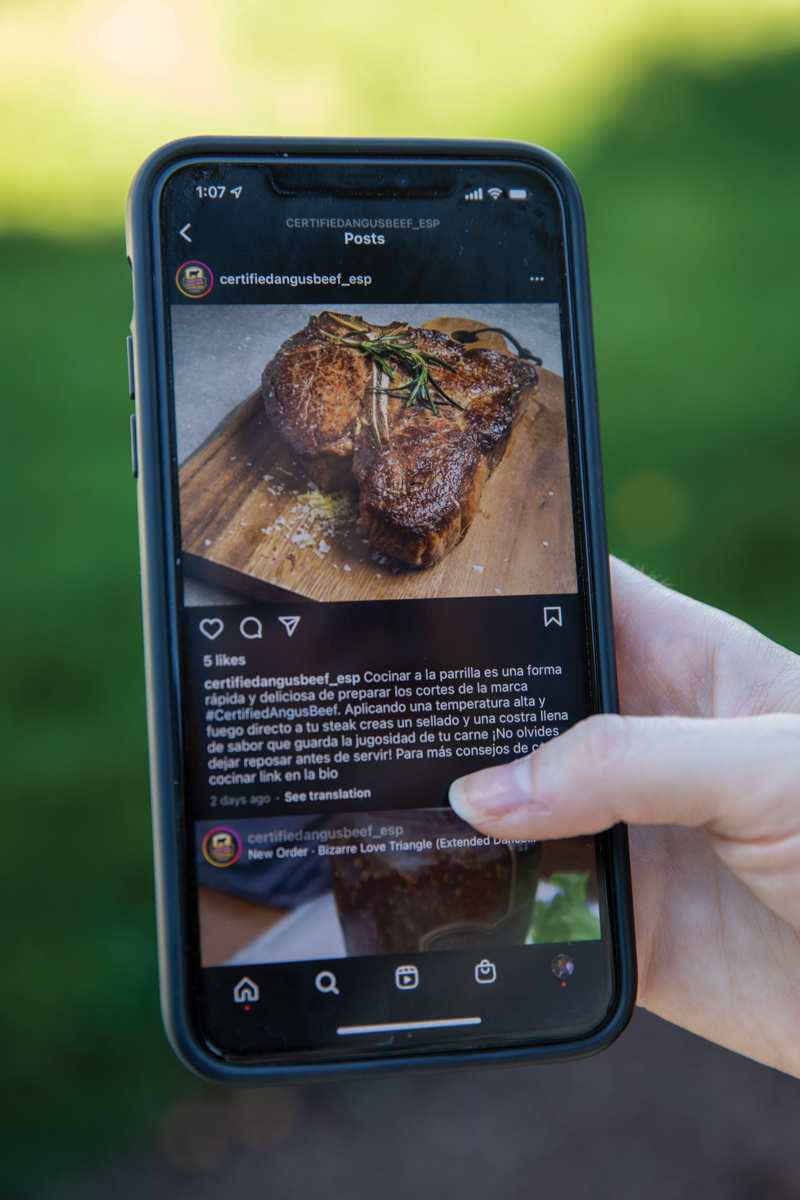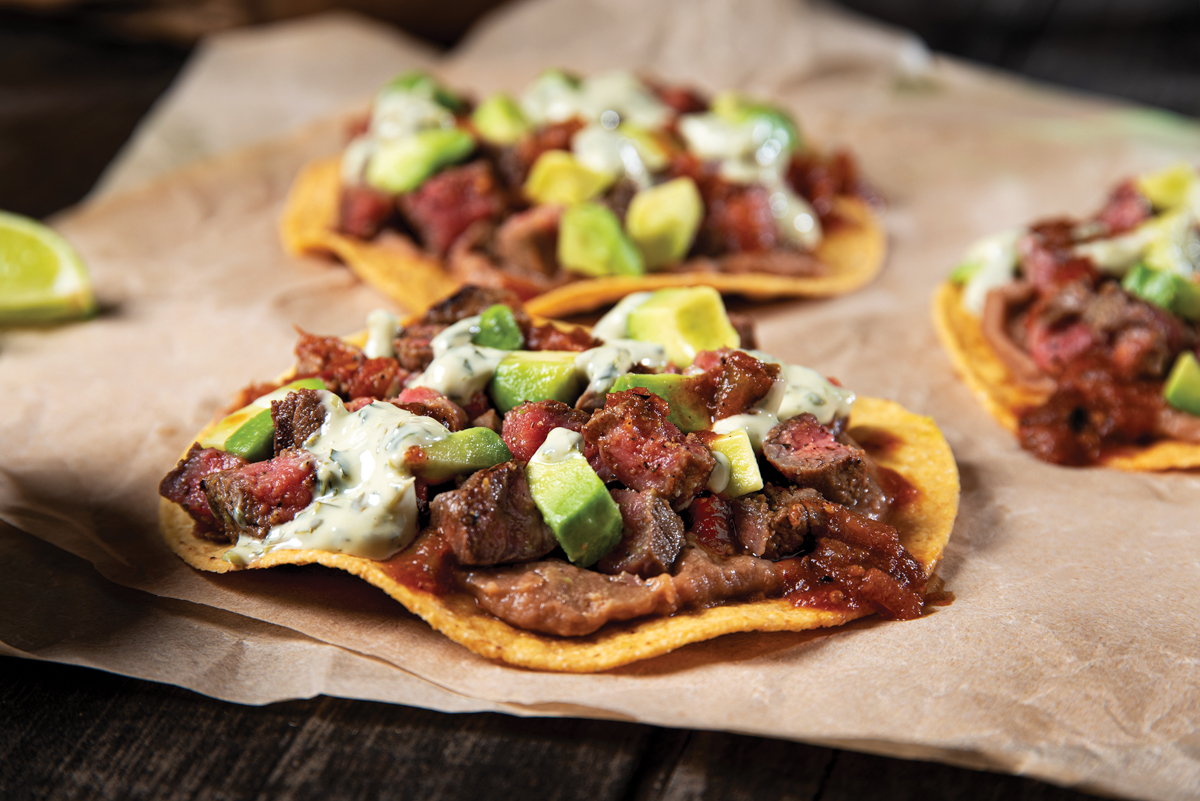 Invited to an exclusive food blogger retreat with Liz Della Croce from The Lemon Bowl®, Chef Ashley Breneman cooked a meal for the seven content creators in attendance and hosted an in depth Q&A session about what makes the Certified Angus Beef ® brand a must-have product. Those in attendance took their education experience to their followers and shared via social media and blogs.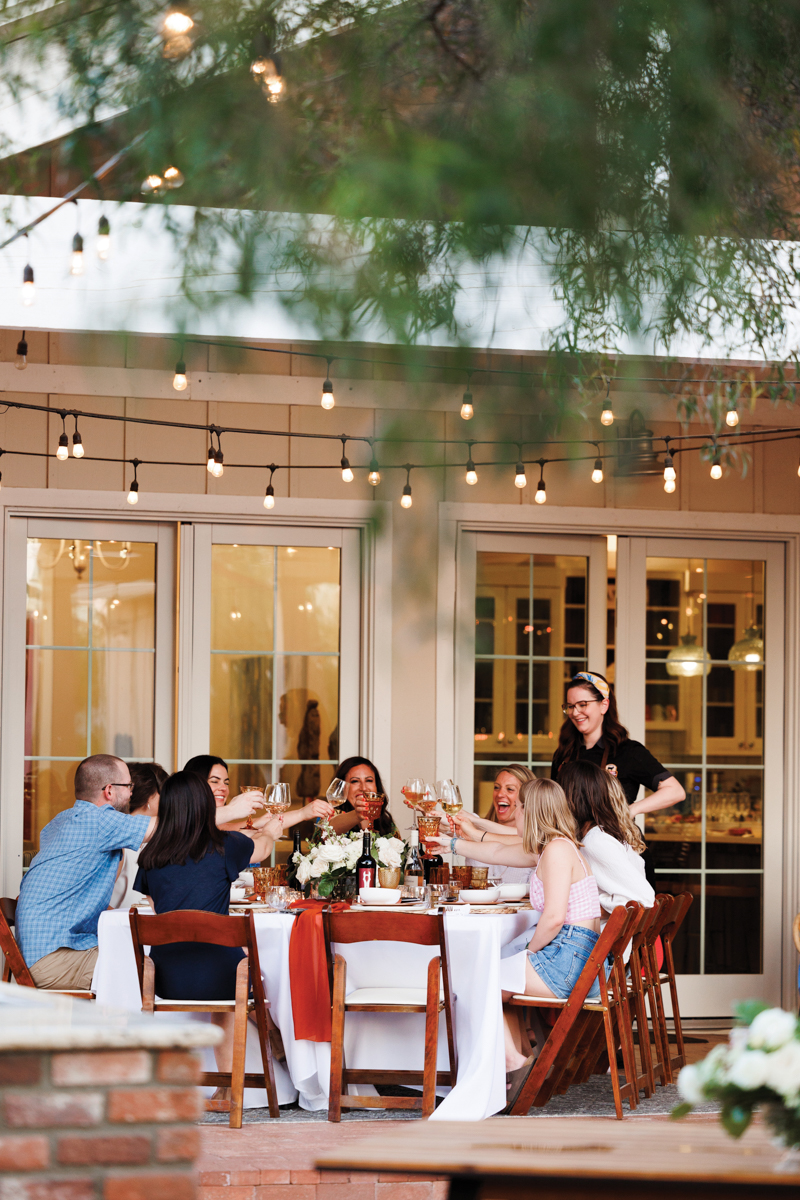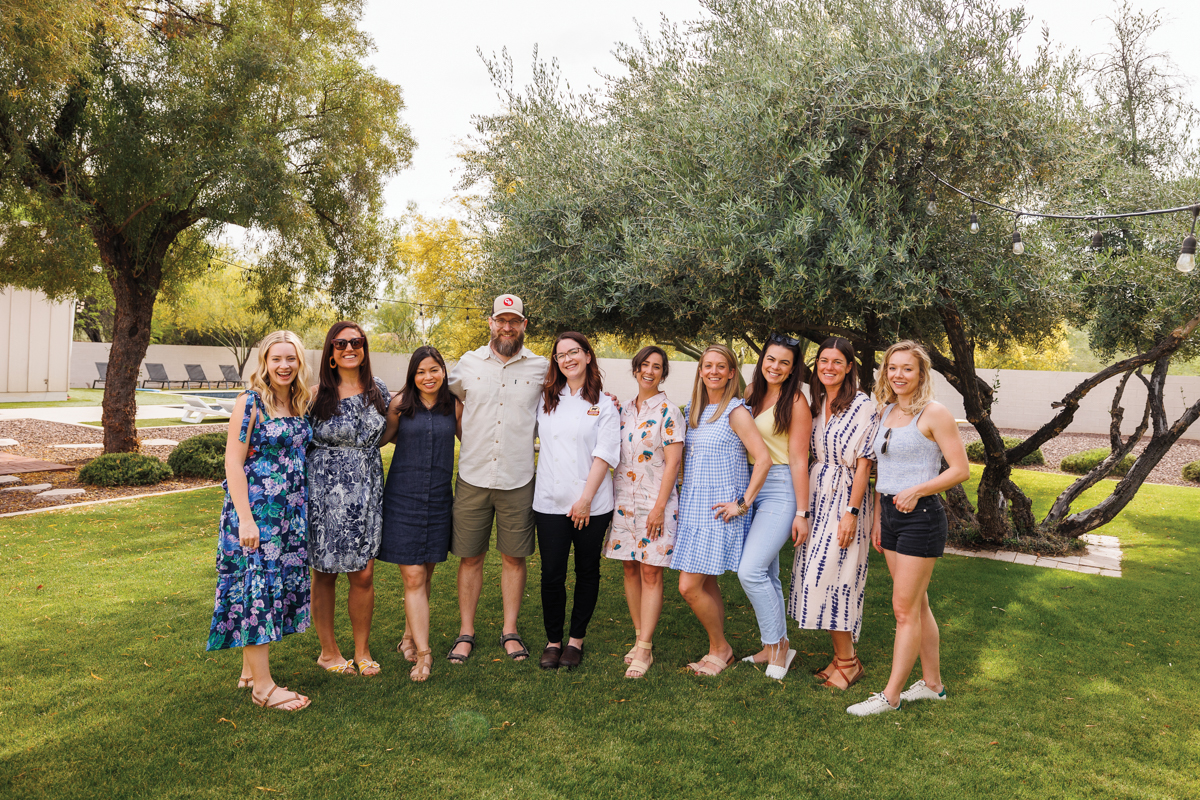 The Best Barbecue Starts with the Best Beef
Supporting pitmasters and their craft, Chef Liaison Bryan Schaaf and Chef Michael Ollier attend major barbecue events across the country throughout the year. From the Windy City Smokeout and Holy Smokes to From the Ashes and the Jack Daniel's World Championship Invitational Barbecue, the brand looks for ways to back the 'cue community.