Nestled on the banks of the James River near Glenfield, North Dakota, Spickler Ranch South is home to Nathan and Emily Spickler, their four young children (pictured below) and a herd of registered Angus cows widely known for their quality genetics.
"We're in a constant state of continual learning. It's how we approach our operation," Nathan says. "Conservation is extremely important to our operation, as our entire livelihood is derived from what is produced off of our land. We have to take as good of care as we possibly can of our land, so that our Angus cattle can produce as well as they can off of it."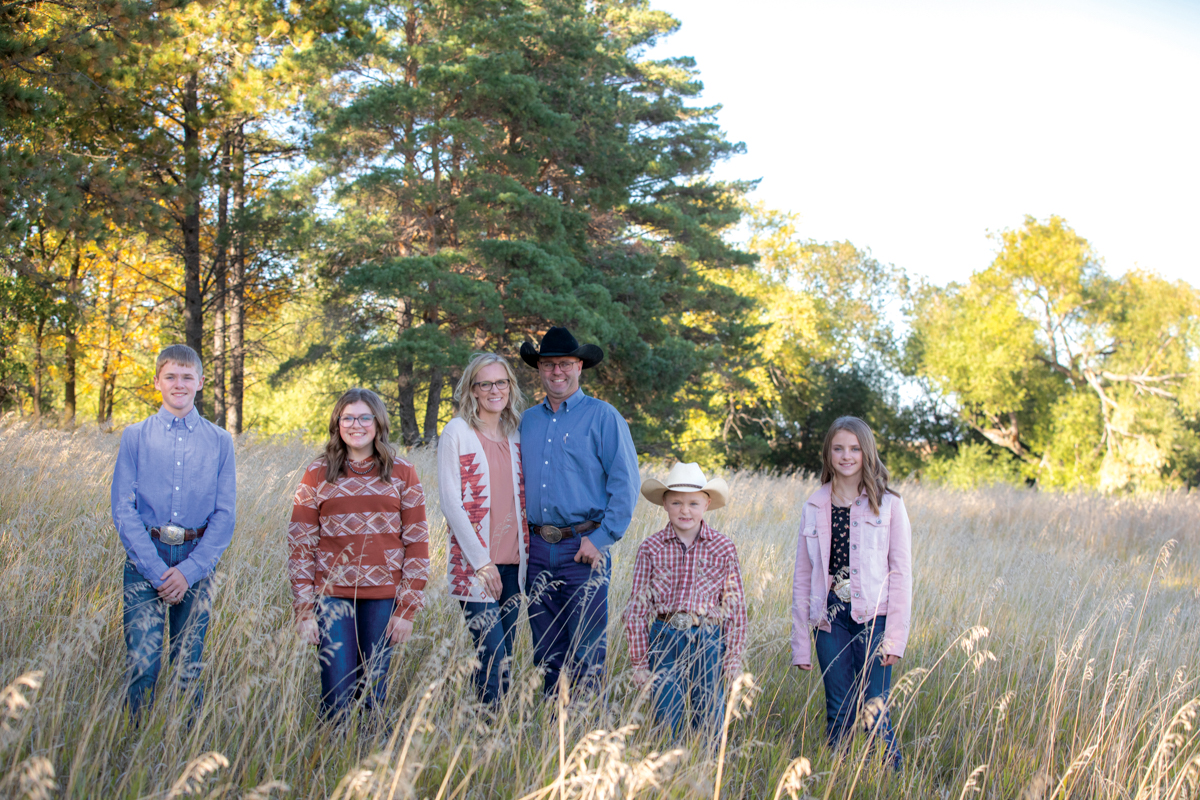 As Emily looks on and their children play in the pasture below, Nathan continues. "We have to be stewards of what we've been given now, so that this land can be bountiful for them down the road. If we don't take care of our land, and if we don't manage it in a way that's sustainable, it's our future at stake."
Spickler Ranch South is currently implementing conservation efforts under the guidance of Ducks Unlimited through the Working Grasslands Conservation Initiative. Projects on Spickler Ranch South include water well development, cover crops and the establishment of perimeter fencing around row-crop land to conserve native grasses.