At Certified Angus Beef, we believe in exceeding. In reaching new heights. In taking you places you never thought possible. We believe in the transformative power of food. The way it can bring us all together. And then take us someplace else. Our commitment is delivering you the highest quality beef to take you on that journey.
Wherever you dare to go, Certified Angus Beef takes you there.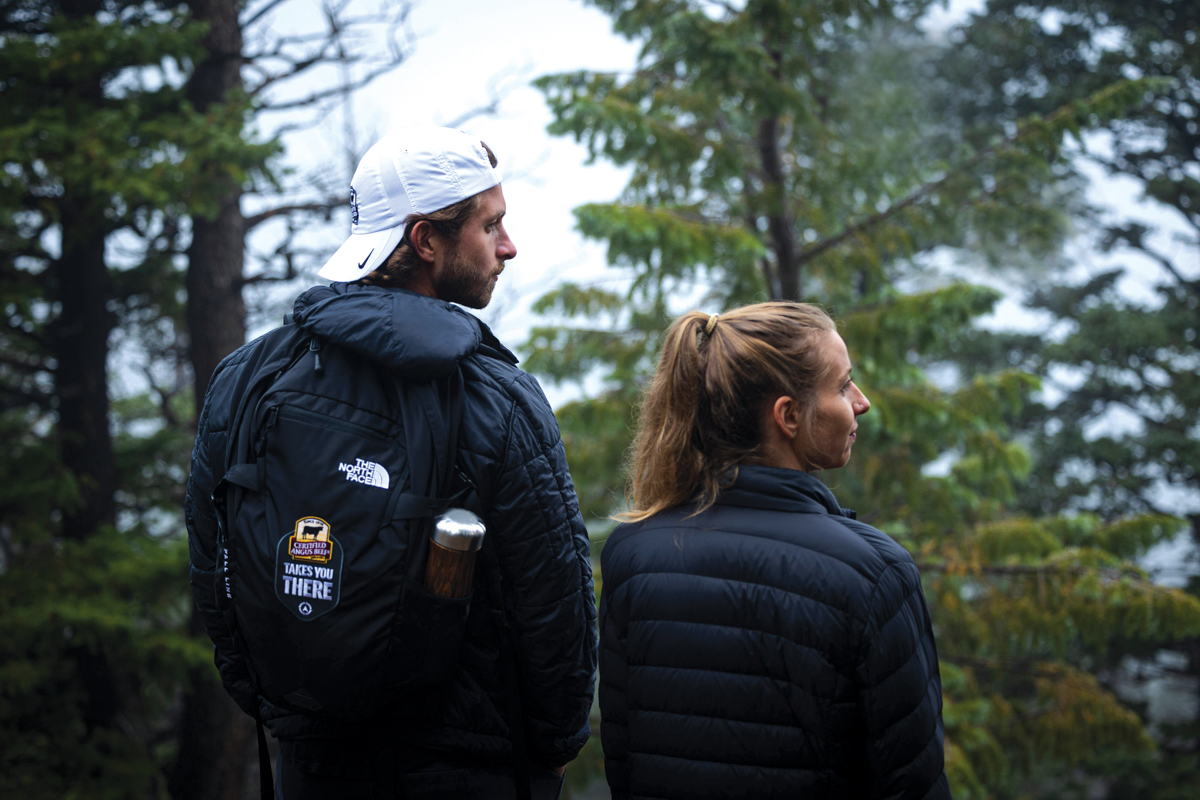 Diverse Chefs, Elevating Meals
A meal is only as good as the ingredients used and passion it's cooked with. These chefs are taking their menu offerings new places and sharing their heritage in every bite.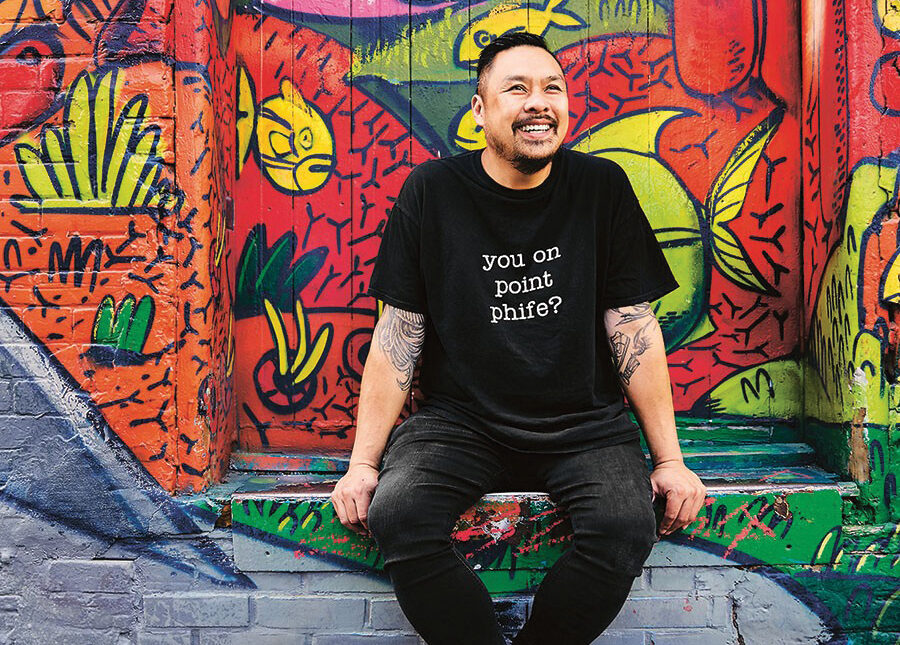 "I work with quality Certified Angus Beef ® products that I know come from family farmers and ranchers and help any of my kitchen ingredients stand out."
"Making my Certified Angus Beef ® filled empanadas is sharing my culture with everyone who stops in at Los Tanitos. It's my heart, my pride and my heritage on a plate."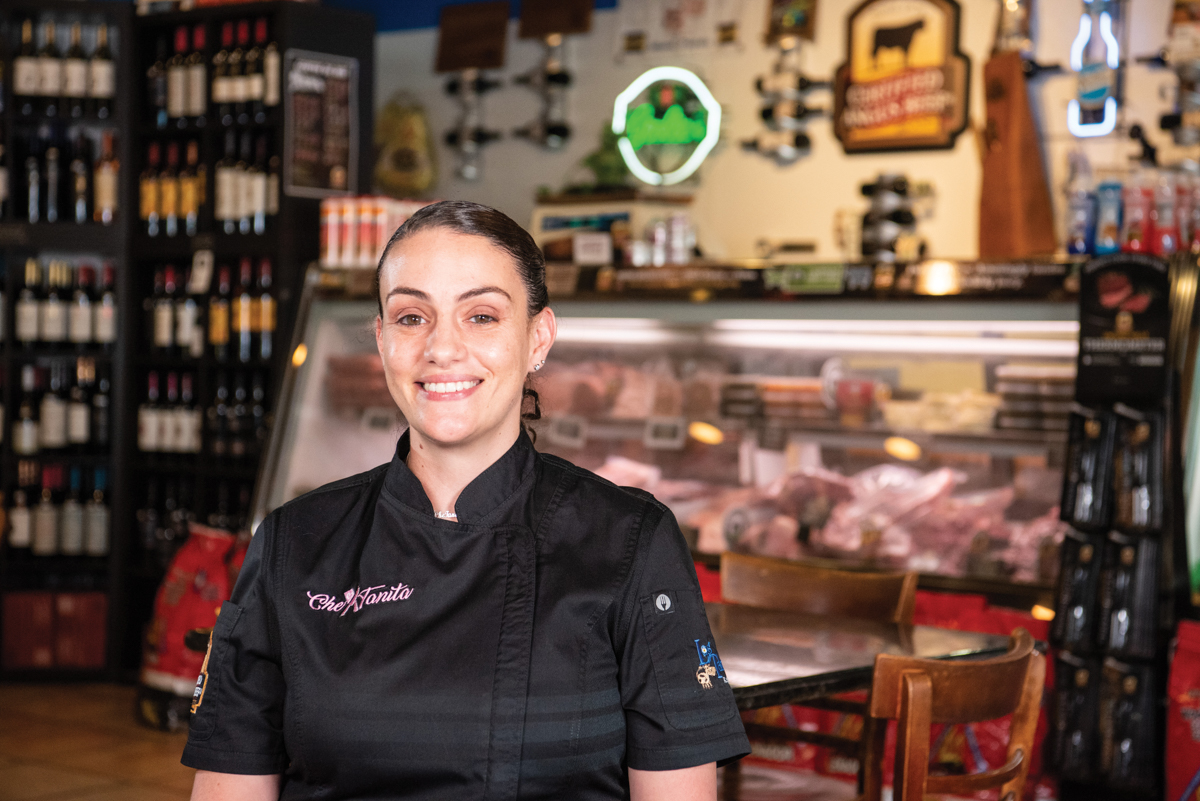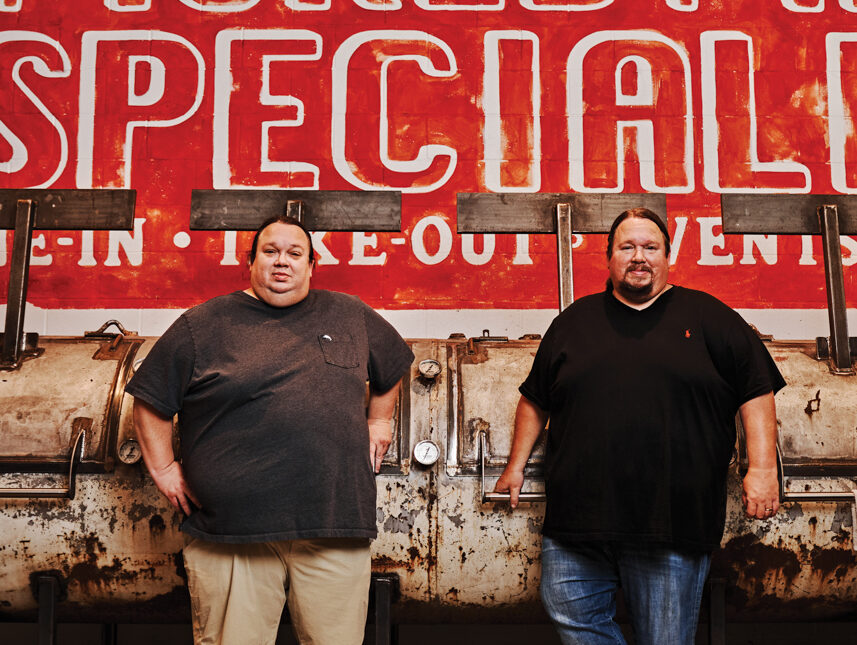 "There's a little bit of Texas in every bite of our food: it's more that where we grew up, it's part of who we are and what we want to share with everyone."
The Most Exclusive Dinner Reservation of the Year
Only Certified Angus Beef creates experiences that transform your meal and elevate your entire outlook.
Certified Angus Beef invited actor, comedian and host Joel McHale (pictured right) to join Ty Walter, fifth-generation Colorado Angus rancher, for a once-in-a-lifetime, fine dining experience in the Rocky Mountains. Helmets and harnesses required.
After a 2-mile hike to an elevation of 8,500 feet, the pair rock climbed via ferrata to a 100-feet higher ledge for out-of-this-world, delicious beef.
Finally rappelling down to a table for two bolted into the rock, McHale and Walter enjoyed "The Ledge," an extreme, fine dining pop-up taking beef where none have dared to go before.
"Food can be so much more than just an eating experience. It can and should be a cultural experience and an adventure. I think everyone should experience eating while wearing a helmet and suspended 100 feet in the air. It really makes the umami flavors of the beef come out. This is something I'll never forget—really, I won't. Just look at the photos—you won't believe it," McHale said of his experience.
Following the extreme dining event, Joel and Ty were featured in pop-culture media outlets like People Magazine, Us Weekly and the Jennifer Hudson Show. These earned media spots put Certified Angus Beef in the spotlight, garnering 475 million impressions in the weeks following the climb.
Fitness and foodie influencer Zach Rocheleau and his friend, Veronica, experienced the enduring hike and decadent meal cliffside too. Sharing the fear-conquering feat with his followers immediately after the rappel down the cliff, Zach continued to showcase the Certified Angus Beef ® brand with recipes that take his followers on delicious and healthy adventures.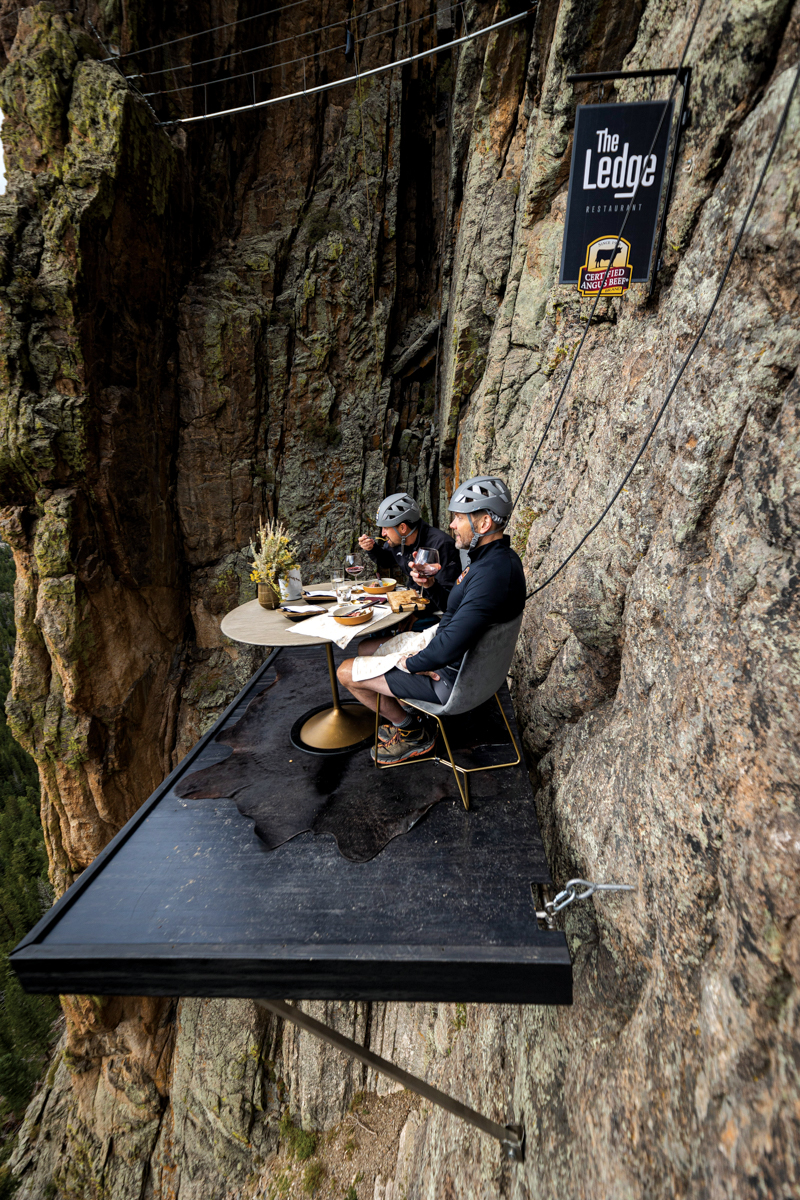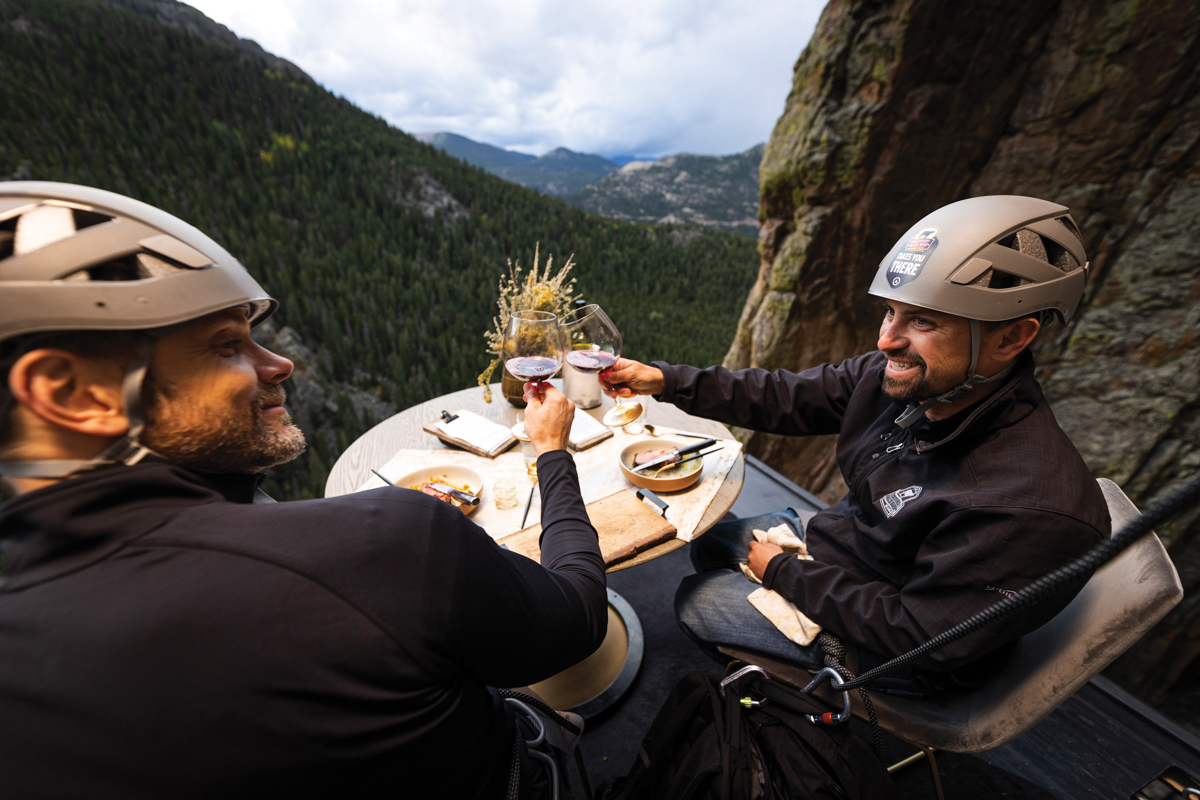 Steakholder RewardsTM member Derek Hawthorne (bottom right) and his guest, Caden Billings (bottom left), joined the crew in Estes Park for a private "Certified Angus Beef Takes You There" dinner before everyone climbed the mountain. They enjoyed the same meal as those cliffside, but from the ground at an exclusive chef's table at the Stanley Hotel.
As a perk for one of the most active Steakholders in the program, this special event showcased the kind of elevated experiences members can be eligible for with the brand. LEARN HOW STEAKHOLDERS CAN WIN ADVENTURES LIKE THIS: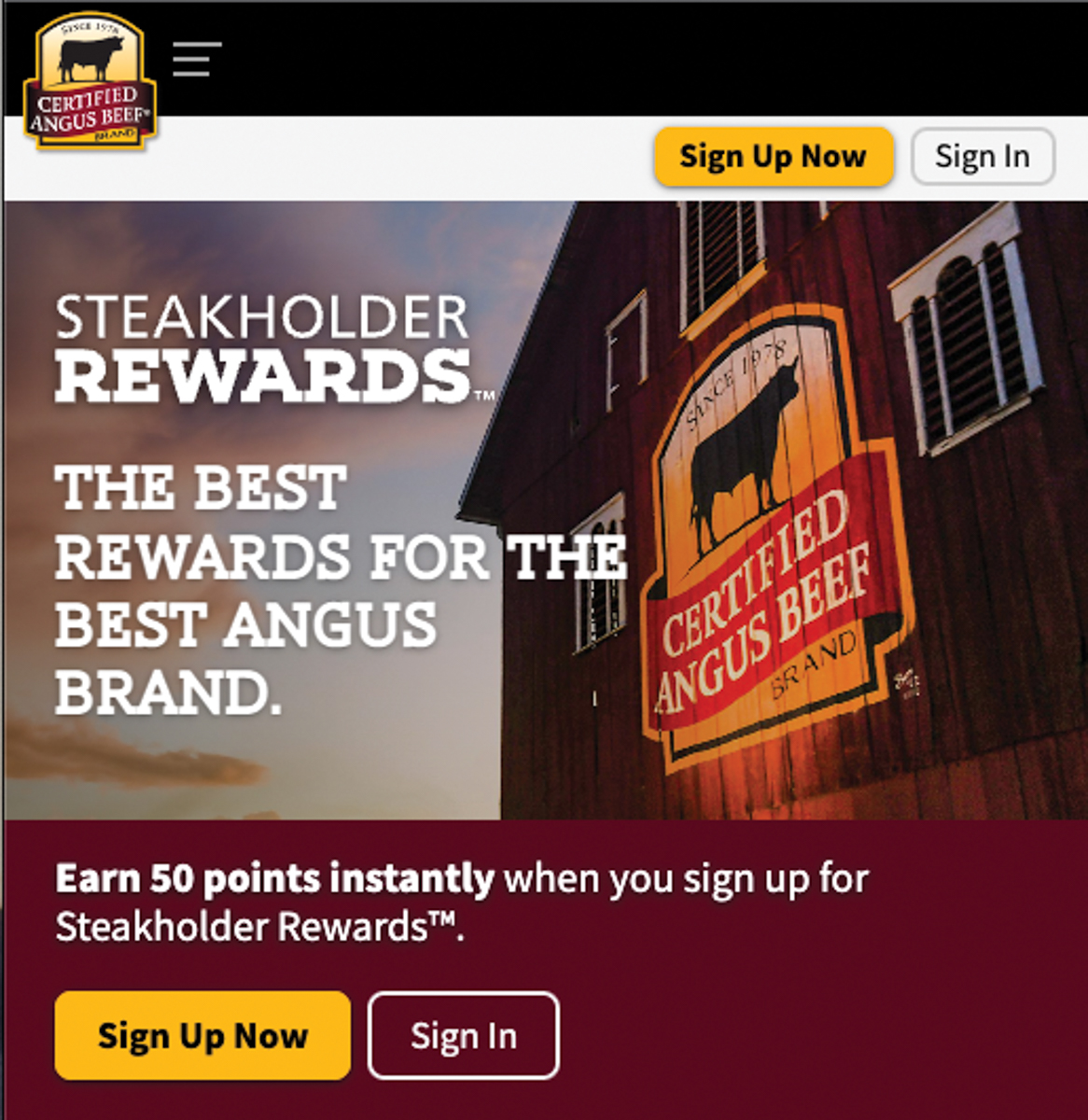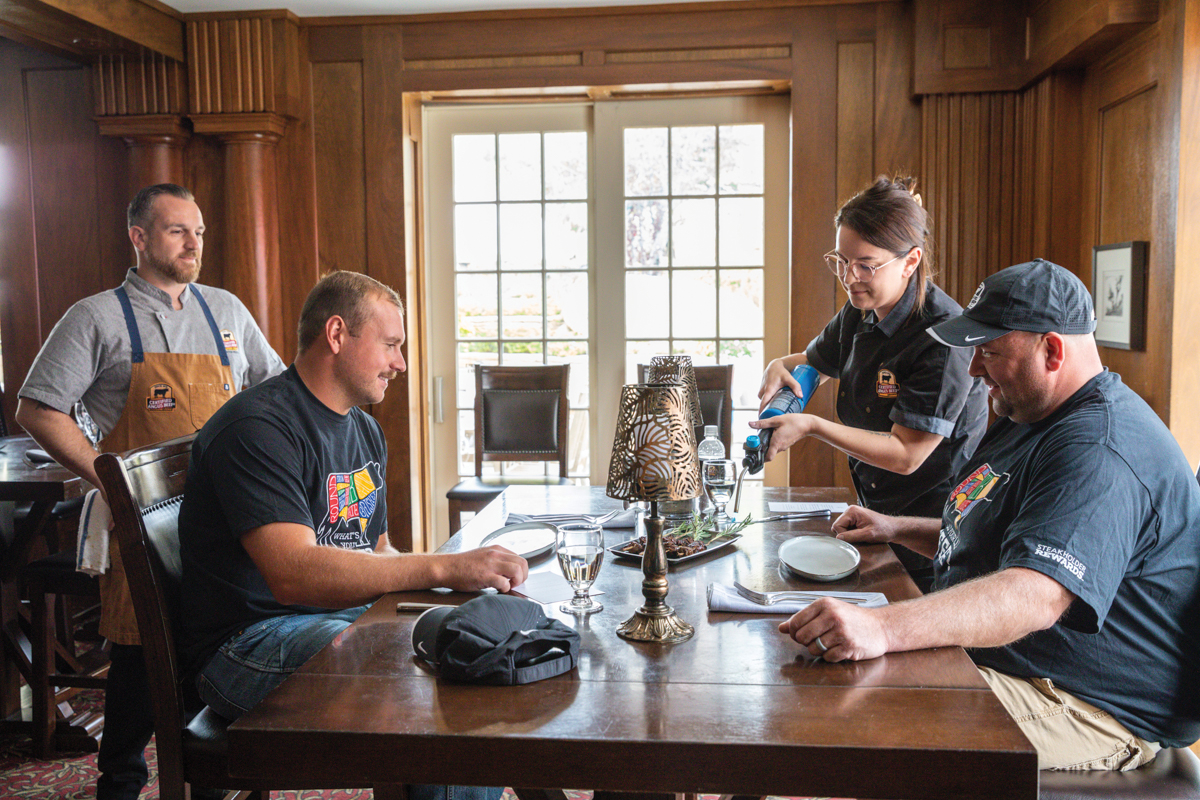 "Every meal doesn't have to be this extreme, but you can use Certified Angus Beef ® products to create a flavor adventure of your own. When you choose the Certified Angus Beef ® brand, whether you're dining out or cooking at home, you're going to elevate your experience. Wherever you want to go, Certified Angus Beef can take you there."