Just 20 miles south of the Canadian border, Joe Mongeon has taken on the reins to run the family ranch and cropland. Their Angus cow-calf herd thrives on a spirit of cooperating with nature.
Like much of the Prairie Pothole Region, many native grassland areas have been turned to row-crop farming, but the soils and weather patterns aren't always ideal for raising profitable crops.
"I've tried to take some of this land that I just can't get a decent crop off of and turned it back to a native grass pasture," Joe says. "I think native grasslands are important because they're sustainable. They have deep roots. They can withstand drought, floods and wind."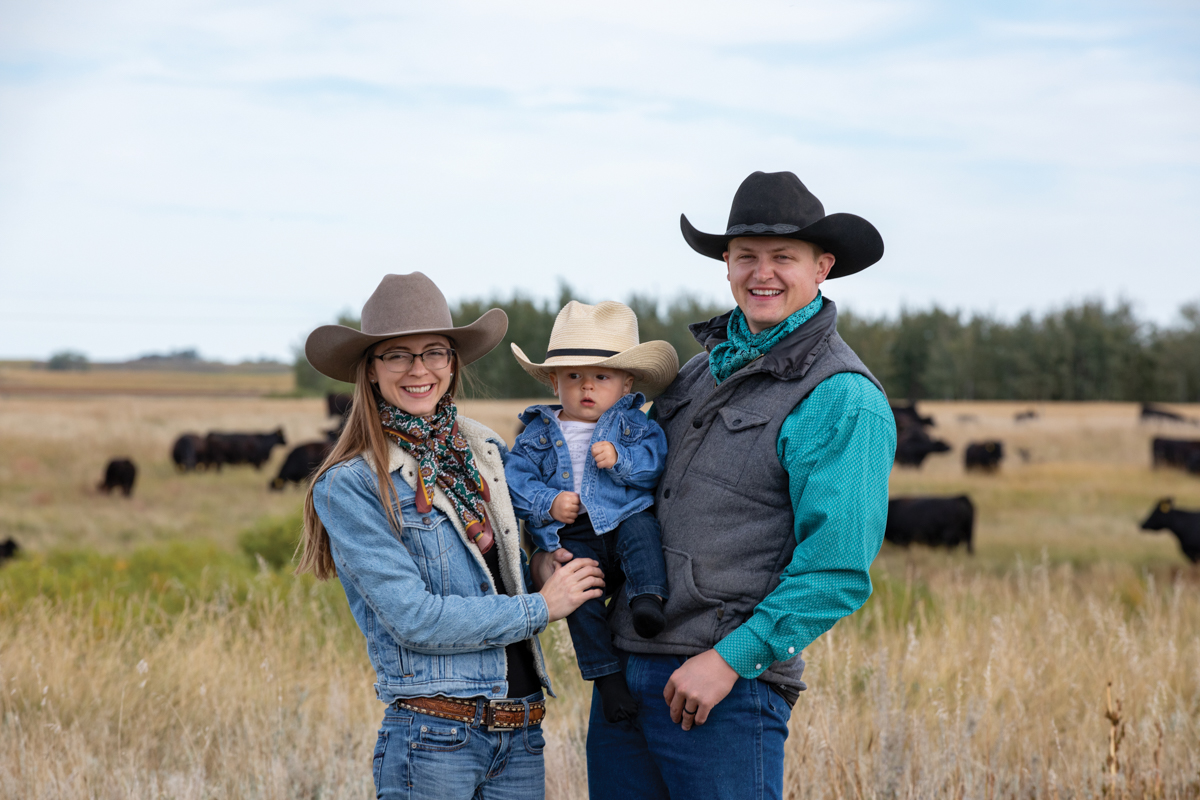 Last year, Joe and his wife Johanna welcomed their son Augustus, the fifth generation of Mongeons on the ranch (family pictured above). As they look toward the future, they recognize the important role cattle play in creating a sustainable grassland ecosystem. They focus on management that benefits the land, plants, wildlife and the cattle they raise, all with the future in mind.
"We have to do our best to mimic Mother Nature. It's almost like the plains with the buffalo running across," Joe says." "I mean this is what we're trying to imitate. Cattle are a necessity to this grassland. It can't be done without them. It just works. It's natural."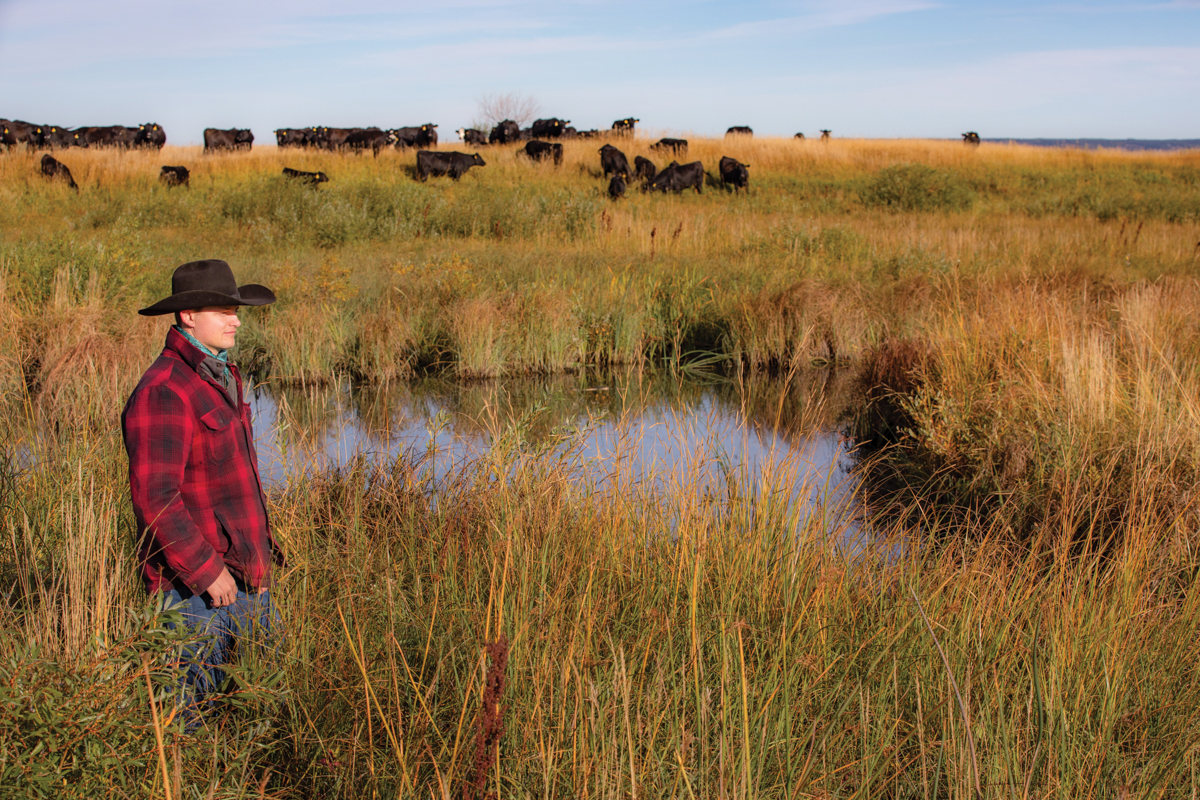 He and Johanna wish more people could see where they live, experience how they care for their land and livestock, and truly understand the logic of sustainability.
"Ranchers do care about the environment," Joe says. " We are constantly thinking of better ways. By improving that land, you're improving the ecosystem. We're doing everything we can to create great beef for a healthy life and to create a healthy Earth for everyone."
The Mongeon family is currently implementing conservation efforts under the guidance of Ducks Unlimited through the Working Grasslands Conservation Initiative. Projects include the re-establishment of native grass pastures, water well development, cover crops and fencing.