One thing I find energizing is the way this brand brings together people. When we say "If it's not Certified, it's not the best," it's because the brand is brought to market by the best people. It's this diverse community of people across an entire industry who help us deliver on our promise of being the best-tasting, best-selling and best-sourced beef.
Looking back over the last 12 months, it is easy to see how our partners have kept quality front and center in their sales approach. Those efforts have been greatly appreciated and resulted in one of the best sales years in the history of the brand with 1.234 billion pounds sold. That marks almost 20 million pounds over the prior year and makes it the second-best sales year in the history of the brand. Folks, that is something to celebrate.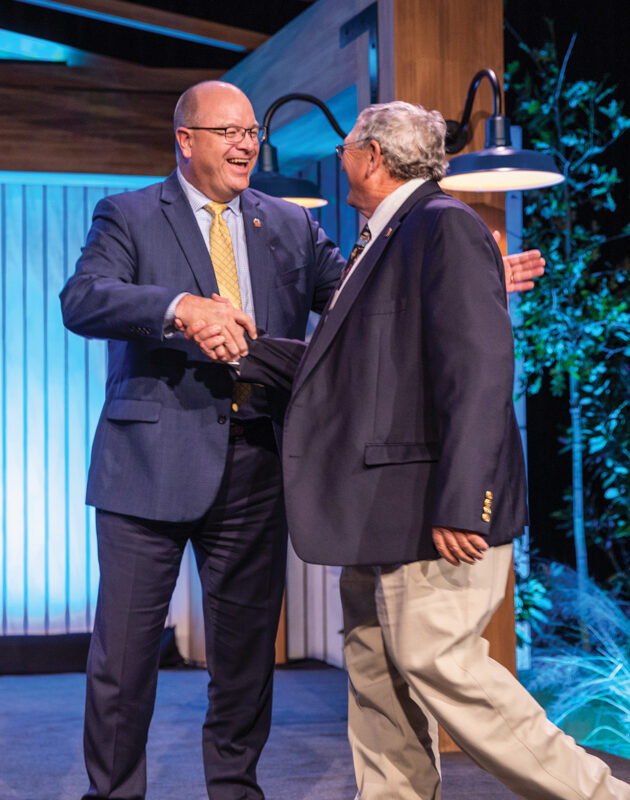 I truly believe the more we engage one another, the more we're able to understand that through Certified Angus Beef, we are a part of something bigger. Collectively, through this brand, we are helping to influence the direction of an entire industry, drawing consumers closer and in doing so, creating a more sustainable and profitable and productive future for each and every one of us.
As we look ahead, this brand will continue to stretch in new directions to help our partners serve an increasingly evolving customer base. I can tell you this next generation of consumers is interested in sustainability and animal care. They're interested in knowing more about where their beef comes from, who produces it and how it's been delivered to their table. We at Certified Angus Beef are committed to stepping up to those broadening sets of expectations.
We continue to aspire to build people's trust in this brand and connect people to enhance lives and strengthen businesses around the world. Ultimately, it's the connections across this brand community that allows us to deliver on our mission to increase demand for Angus cattle and serve Angus farming and ranching families across the country.
– John F. Stika, Ph.D., Certified Angus Beef president