The brand's daily mission centers on empowering family farmers, ranchers and partners. Radiating this culture of caring throughout the company enriches people and communities too.
The entire staff convened in July to muck stalls, paint fences, mulch flower beds, clear brush and clean at the Christian Children's Home of Ohio. They also shared lunch, farm-themed games and crafts with the kids.
"Volunteering with a team of people that is like family is so rewarding," says Jen Eichel, executive administration manager. "The coolest part was spending time with the children while our team completed the projects, and then bringing everyone together for lunch."
Staff joined efforts this year to aide people in our community through more than 816 hours of work time. Many staff also directed points earned for achieving their individual wellness goals toward charitable groups. The $2,275 and 50% company match supported cancer patients, families losing a child at birth, Operation Barbecue Relief and the Rural Relief Fund.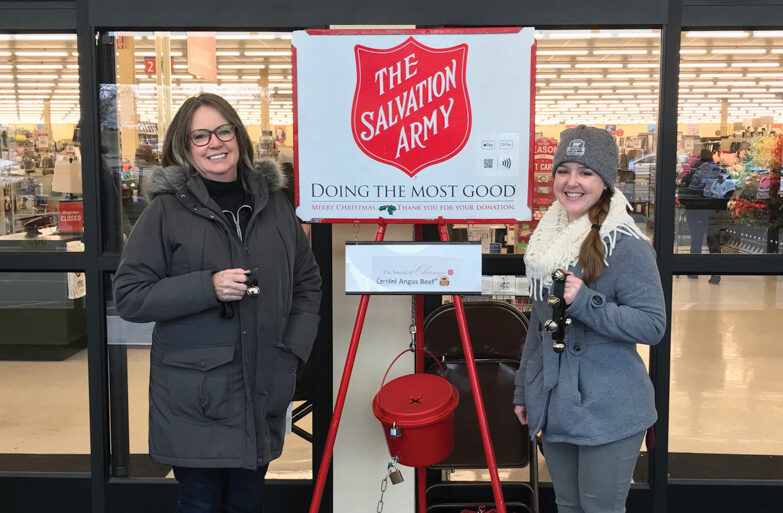 "Lifting up others enlightens the spirit and enables our team to strengthen the people and businesses we serve," says Sherry Leggett, director of people and culture for the brand.
It's one reason the brand earned accreditation for a second year as a Great Place to Work®, a designation affirmed by 96% of employees in the annual survey, well above the 57% U.S. average.
The internationally recognized certification attracted new talent to the team, which welcomed directors and marketing staff in Asia and a sustainability specialist, among others. A new mentoring program encouraged more than 50 staff to grow in their professional experiences and chart career goals. Growing and developing staff adds to the care they share with each other and builds the teamwork and camaraderie that enriches partners and communities.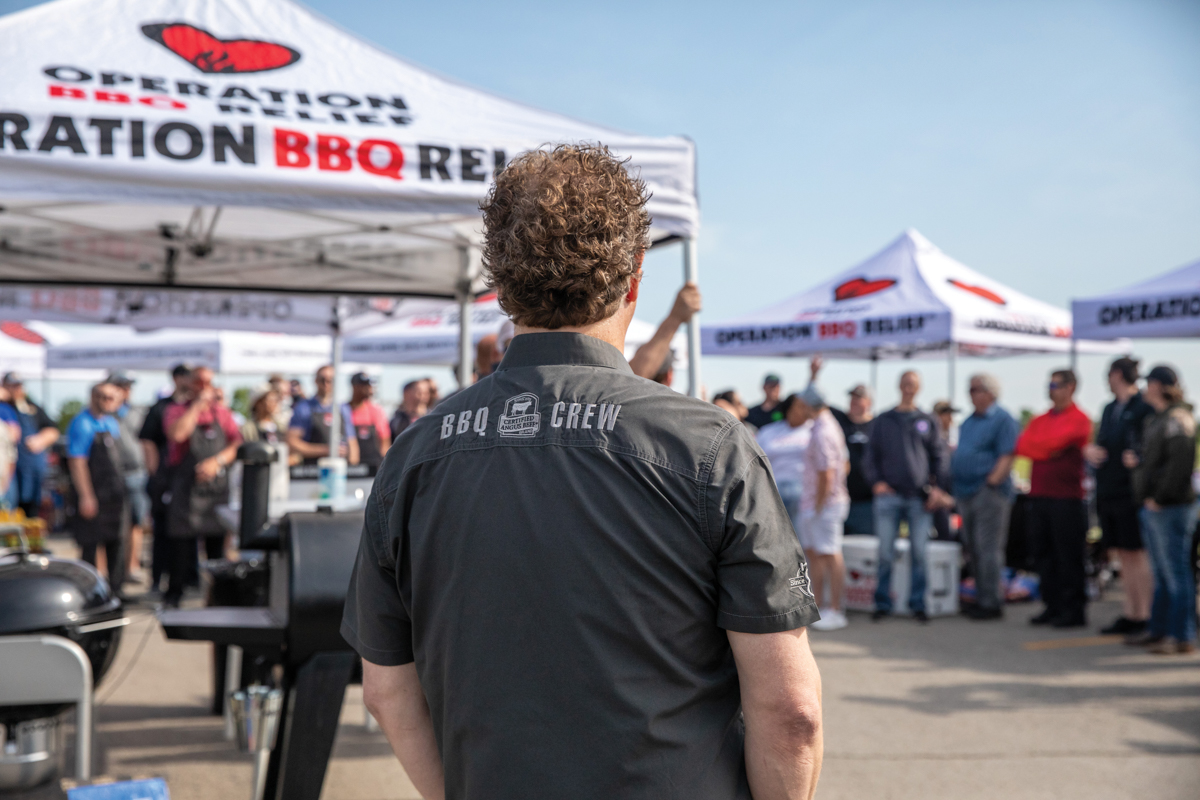 Deploying Dollars and Helping Hands
In December, Chef Michael Ollier and his son, Theo, (pictured right) deployed with Operation Barbecue Relief (OBR) to prepare meals in Mayfield, Kentucky following a devastating tornado. The American Red Cross, Salvation Army and local churches picked up hundreds of meals at a time for residents and first responders.
"Being in the heart of the recovery effort and helping to serve 2,000 meals a day from tents and trailers was sobering," Ollier said. "It was meaningful to share with my son."
The same Kentucky tornado and wildfires in Kansas also ravaged family farms. Brand partners enabled the Rural Relief Fund to provide more than $75,000 in aid.