Entering El Gaucho is walking into a space where you can forget the world outside. Tuxedo-clad servers, crystal chandeliers, shimmering candlelight and the sounds of live jazz fill the elegant space. Tableside creations and custom-aged steaks arrive in style.
Serving the Pacific Northwest, Fire & Vine Hospitality's purpose is to revel in celebrating life.
"There's joy in bringing people together," says Chad Mackay, CEO of Fire & Vine. "Hospitality isn't an easy business, but helping people celebrate life's special moments makes it worth it."
Introduced to the Certified Angus Beef ® brand 25 years ago, the hospitality group embraced the story of the beef. Today, they source Certified Angus Beef ® brand Prime Natural for all five El Gaucho locations, AQUA by El Gaucho and Aerlume.
"There is a heightened level of consciousness to everything we do here, especially when it comes to what people are eating," Mackay says. "Our guests trust us to choose exceptional products, and Certified Angus Beef ® brand Prime Natural helps us bring our steak house experience to the next level."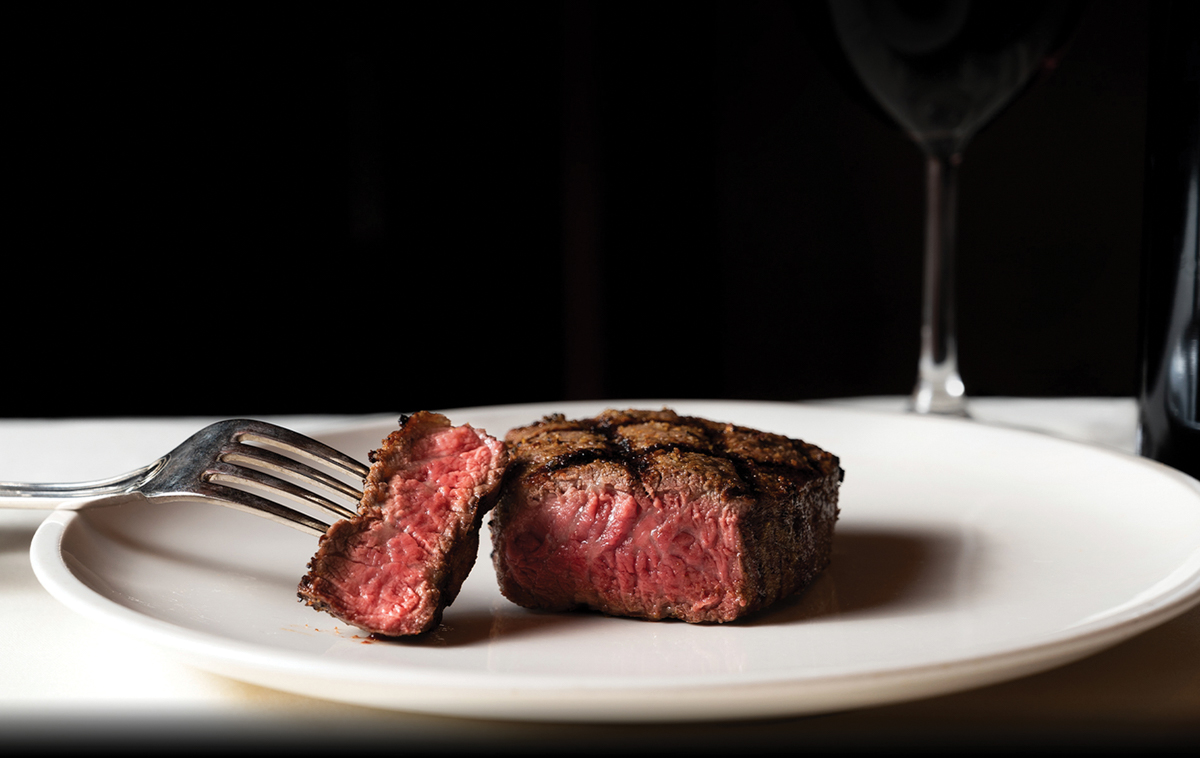 The steaks they serve help carry out their value of stewardship. A mutual priority shared with the brand, Mackay shares how supporting family farms and ranches and the way they care for the land and cattle resonates with him.
"When you become a GM at one of our locations, you inherit a rich tapestry of people, guests, processes and tradition," he says. "Your job is to understand what you have and where you can improve it, so you can leave it better than when you started."
Those raising the beef they serve practice the same mindset.
Partnering with Certified Angus Beef is just another way they are putting their values to action.
Divine steak will reign as part of the exquisite El Gaucho experience. Rich in maintaining the heritage of hospitality, each ritual, from the first greeting at the front door to the fire-dancing desserts and the very best beef, is part of their nod to the past and vision for how fine dining should carry on.