Customized resources at consumers' fingertips, connections across social media and rewards for buying the best beef are all a part of a growing personalized Certified Angus Beef ® brand experience.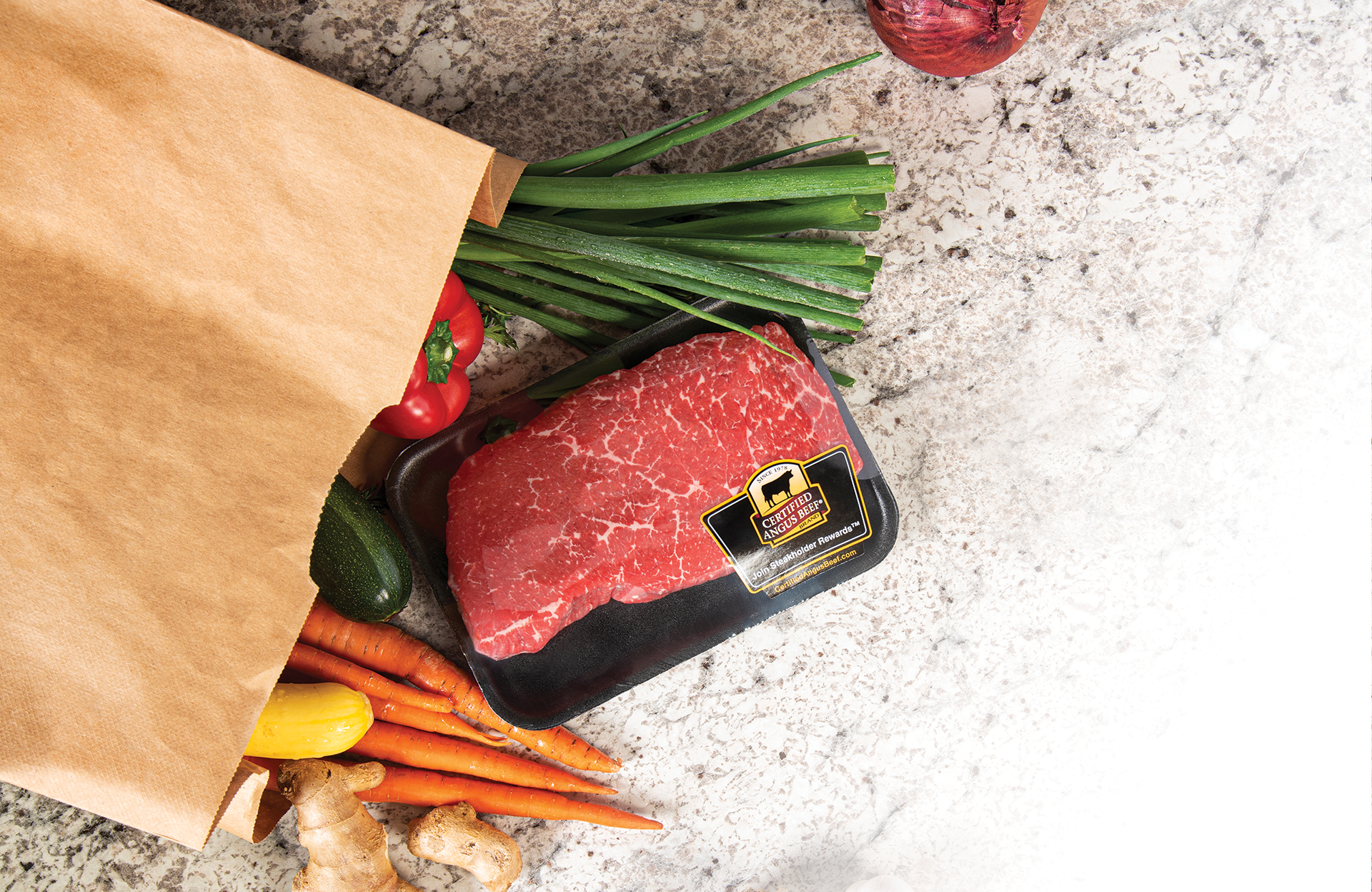 Some consider scrolling lost time. Others learn, have fun and lof off inspired. with every tick-tock of 2021, Certified Angus Beef inspired beef lovers through social media.
The brand launched a TikTok channel in April 2021 and by October, more than 37,000 people were watching the brand's viral beef videos. One video showcasing Chef Ashley's steak bruschetta exceeded 2 million views.
Reaching a demographic of 18-34 year-olds, TikTok captures the attention and taste buds of younger consumers. Playful content wins views. The brand's culinary team now has an outlet to create, inspire, and quite literally play with their food. Facebook and Instagram followers get a taste of the action as videos are repurposed for other channels.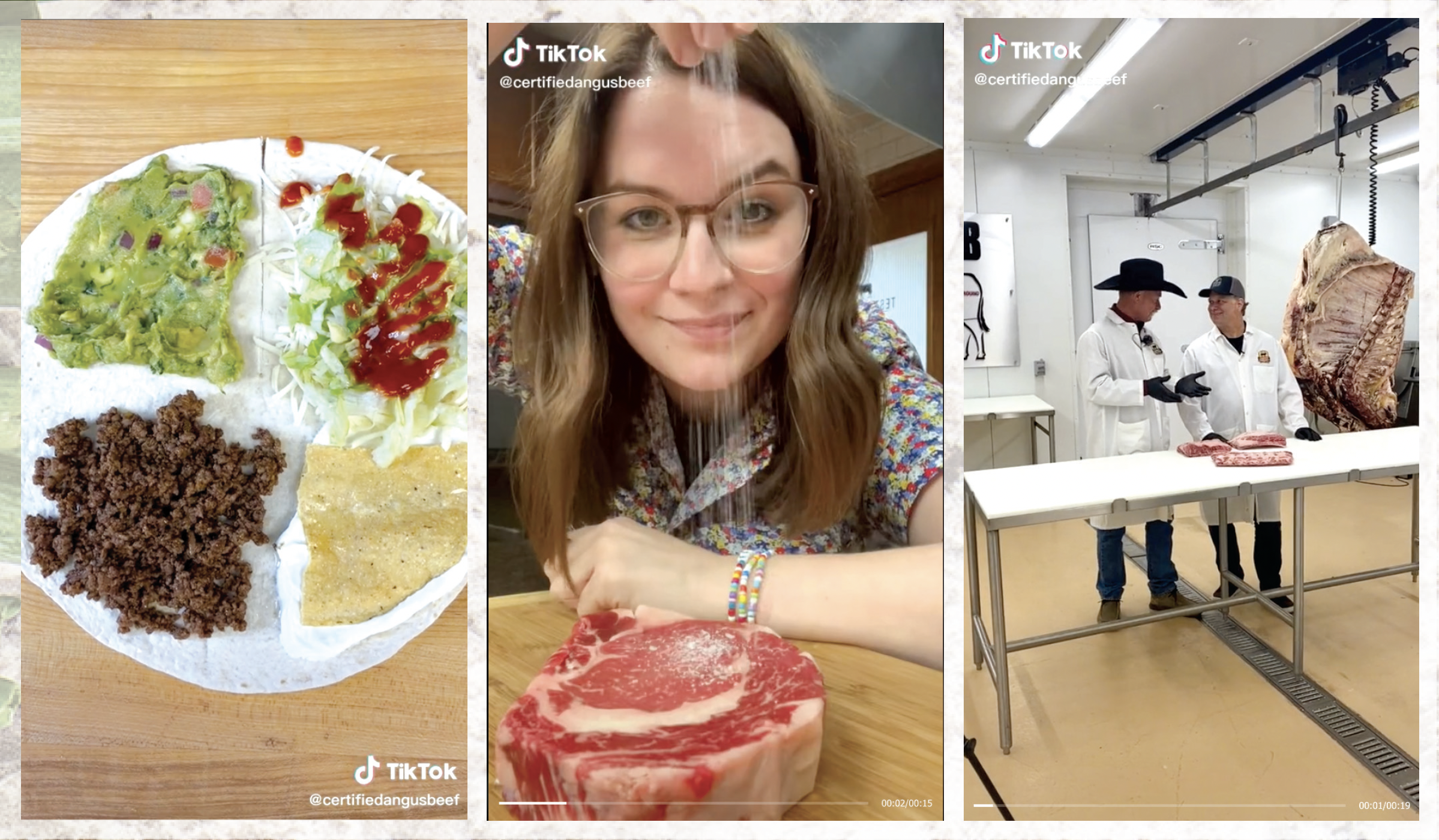 Since 2019, Steakholder Rewards™ has grown to about 8,500 members. New Steakholders from the United States, Canada, Ecuador, Palau, Puerto Rico, British Virgin Islands and U.S. Virgin Islands, share receipts from more than 120 retail partners and earn rewards for Certified Angus Beef ® purchases.
Christy Johnson, vice president of branding and leader of the loyalty program, says it's all in thanks to effective marketing and brand partners using resources to their fullest potential.
"We arm our partners with resources to help them promote the program," Christy says. From in-store signage and social media posts, it's all available on Licensee Services for partners to download and use.

Television ads, including the popular 15-second spot, have also played a big role in key markets. Massachusetts began with a mere 16 members. After the brand team ran an NFL campaign, the state's number of members kept doubling. It now has more than 200 members and growing. In Oklahoma, Wheelers Meat Market takes to social while Crest Foods keeps members engaged by plastering Steakholder Rewards™ on its website homepage. The same goes for Leone Fine Foods in Ontario.
During holidays, such as Christmas, Memorial Day and Labor Day, retailers push the Double Points campaign. It allows Steakholders to earn extra points for their purchases. December 2020 saw almost $20,000 of brand purchases made by Steakholders who uploaded their receipts. The best part? The program doesn't take away from retailers' own consumer-loyalty efforts— Steakholders get to double dip, turning purchases into points and points into prizes.
More time at home means more time experimenting in the kitchen. With new recipes and different beef cuts, folks are looking for tools to make their at-home meals taste great.
For beef eaters seeking confidence and knowledge at the fresh meat case, there's an app with an updated design. This year, Roast Perfect evolved with new and improved recipes, fresh photography, an updated roasting timer, and a Holiday Roasting Survival Guide accompanied the app, which earned an additional 110,000 downloads in 2020.
Retail partners' use of customized marketing materials, such as meat case clings with scannable QR codes, help drive roast sales and inspire shoppers with recipes while they are in the store.
With a total of 376,000 downloads to date, the app serves as a marketing tool for grocery partners and the complete kitchen gadget for those looking to Roast Perfect.