Busy dinner service in a restaurant is like an orchestra. All the moving parts and pieces come together in a perfect symphony.
Can you hear it?
Quick cuts and precise chops from the kitchen fill a quiet afternoon. It starts softly and the crescendo builds with strong, short melodies. A few staff work precisely to prepare the space for the evening's guests.
Then, suddenly, the music stops.
Lean in.
The hush? Broken by a bustling rhythm of hosts and servers weaving between tables. Crescendos and decrescendos lend intrigue and you hope the song doesn't end. Unexpectedly, the tune resumes; the composer savoring the sweet sound of his kitchen at work while satisfied guests savor the performance.
A busy night has moments with a slower tempo, but Volare hasn't felt the harmony of a full Friday night in almost a year.
For guests, the symphony starts before entering the Louisville restaurant's doors. Guests are treated royally with complimentary valet service. A friendly face welcomes patrons inside.
"The experience here starts with the way you're greeted like family when you come in the door, and it continues through the entire meal," says Josh Moore, owner and chef of Volare Italian Ristorante, a fine Italian restaurant. "We pride ourselves on wonderful service, as well as wonderful food. The two play hand in hand to the experience you have here."
It's an experience that keeps folks coming back to celebrate big moments. Birthdays, anniversaries, engagements, graduation, proposals, job changes—all are celebrated at Volare.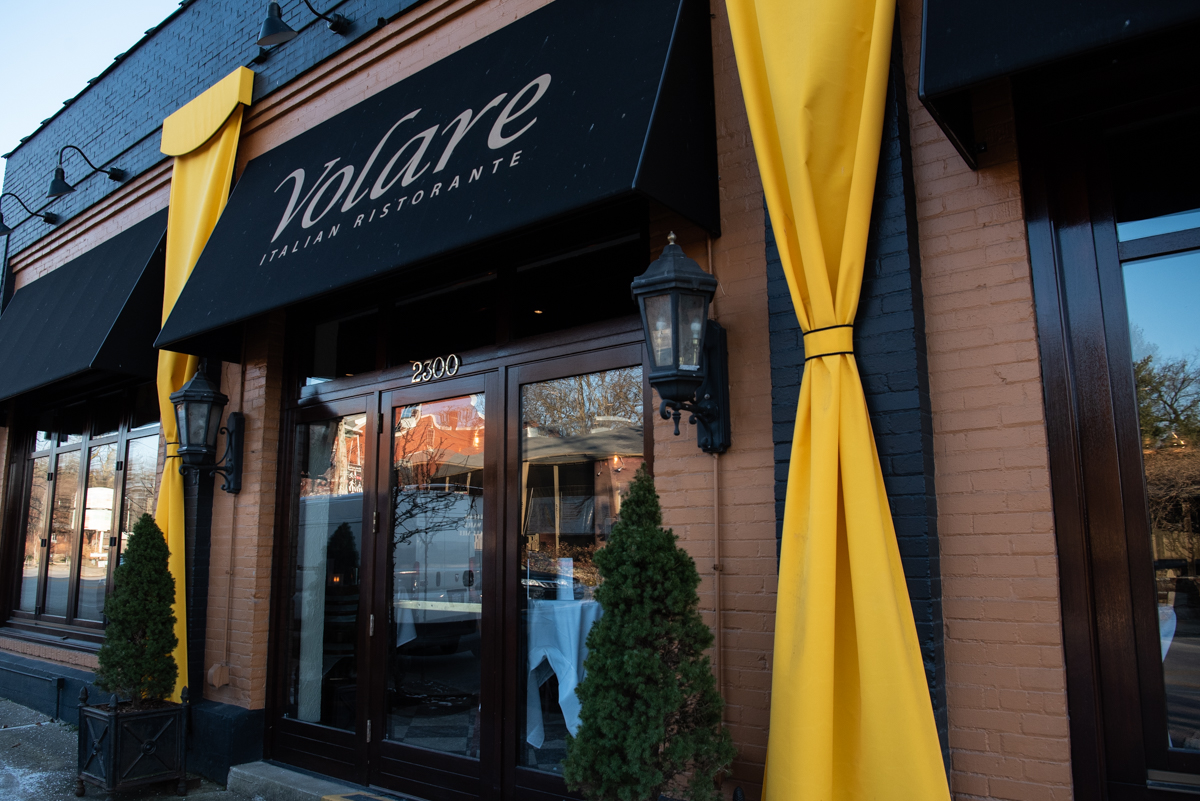 Beyond being creative in the kitchen, one of Moore's favorite parts about owning a restaurant is the relationships he builds with his guests.
"We definitely have a lot of customers that are like family," he smiles.
Yet that family atmosphere suffered when Volare's dining rooms had to be closed not once, but twice. Prior to the pandemic, to-go and delivery were a percent or two of the business. It's over 20% today, even as it's reopened at limited capacity for in-person dining.
Working at 50% capacity following the second statewide shutdown, Moore remains grateful.
"I know everyone's getting tired of doing to-go and curbside food, I get it. But those restaurants are depending on people to get them through this," Moore shares. "It would be a sad day to see communities lose their independent restaurants."
Like many restaurants, Volare values its community.
"Food is like art. It's part of our community's culture," Moore says.
It's part of the greater community's orchestra. And restaurants closing? It's a heartbreaking thought.
But now's the time to help.
December is typically the busiest month of the year for restaurants. Volare moved from an OK month of December into the January through March stretch, which is typically slow for restaurants.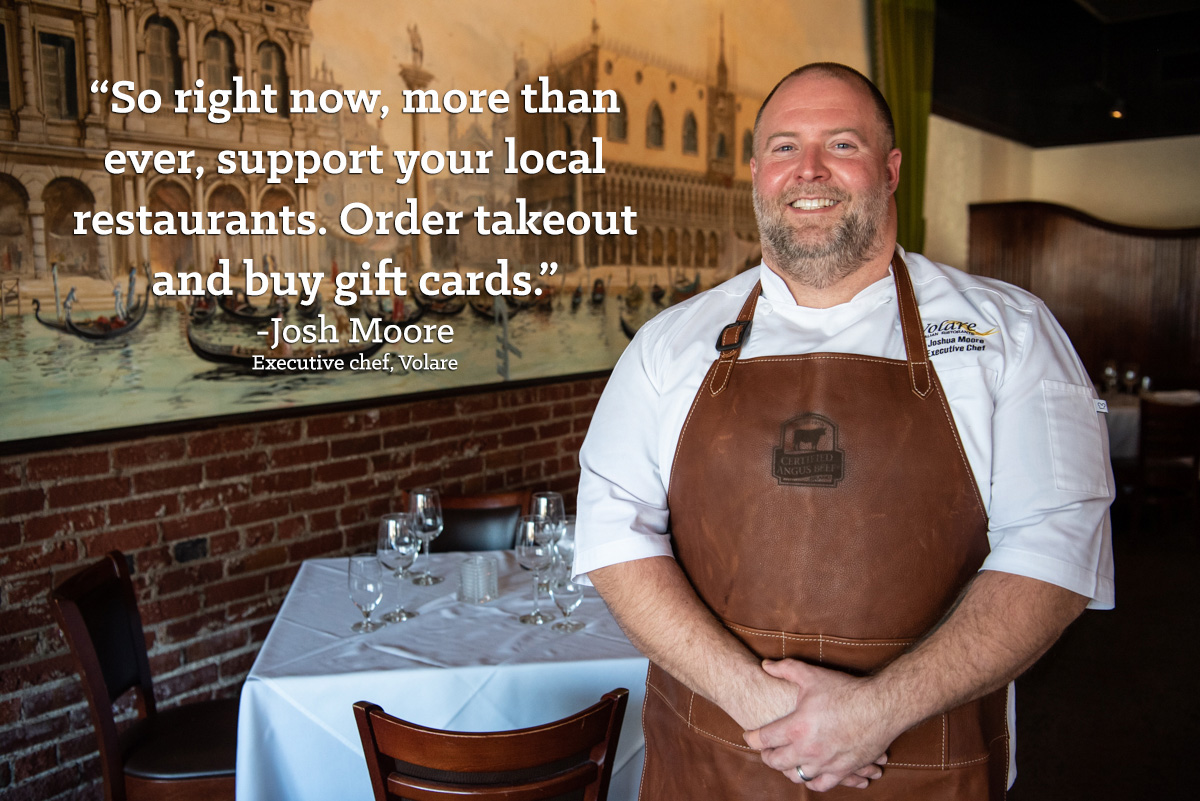 "So right now, more than ever, support your local restaurants. Order takeout and buy gift cards," Moore encourages.
Other ways to help? Leave a positive review online or share a social media post. If you feel comfortable going out, order a bottle of wine and tip big if you can.
"The first three to five years, most restaurants are never turning a profit. And then you start to think about how many restaurants open in a year," Moore says. "We all need help to keep our doors open right now."
Despite the challenges he and his staff have faced, Moore remains positive.
"I am very grateful we're still here, still doing good business. I know so many people who can't say the same right now," Moore says. "We are very blessed. We've been in business for 17 years, thanks to a very loyal customer base."
Moore looks forward to a restaurant full of folks celebrating special occasions and making memories, a dining room that harmonizes with the hum of the kitchen, creating a beautiful symphony once again.
To learn more about Certified Angus Beef ® brand's #RestaurantChallenge, visit challenge.CertifiedAngusBeef.com to learn how you can help save your favorite places, like Volare.