On an average Wednesday in September, Chef Jeremy Umansky, owner of Cleveland's famed delicatessen Larder, was tending to his duties during the lunch rush. It seemed like a perfectly normal day until the phone rang.
On the phone was an assistant of culinary icons Daniel Boulud and Thomas Keller. It turns out, he needed to reserve a table for the hungry duo that had just landed at the airport.
Umanksy wrote about the once-in-a-lifetime experience for Plate Online.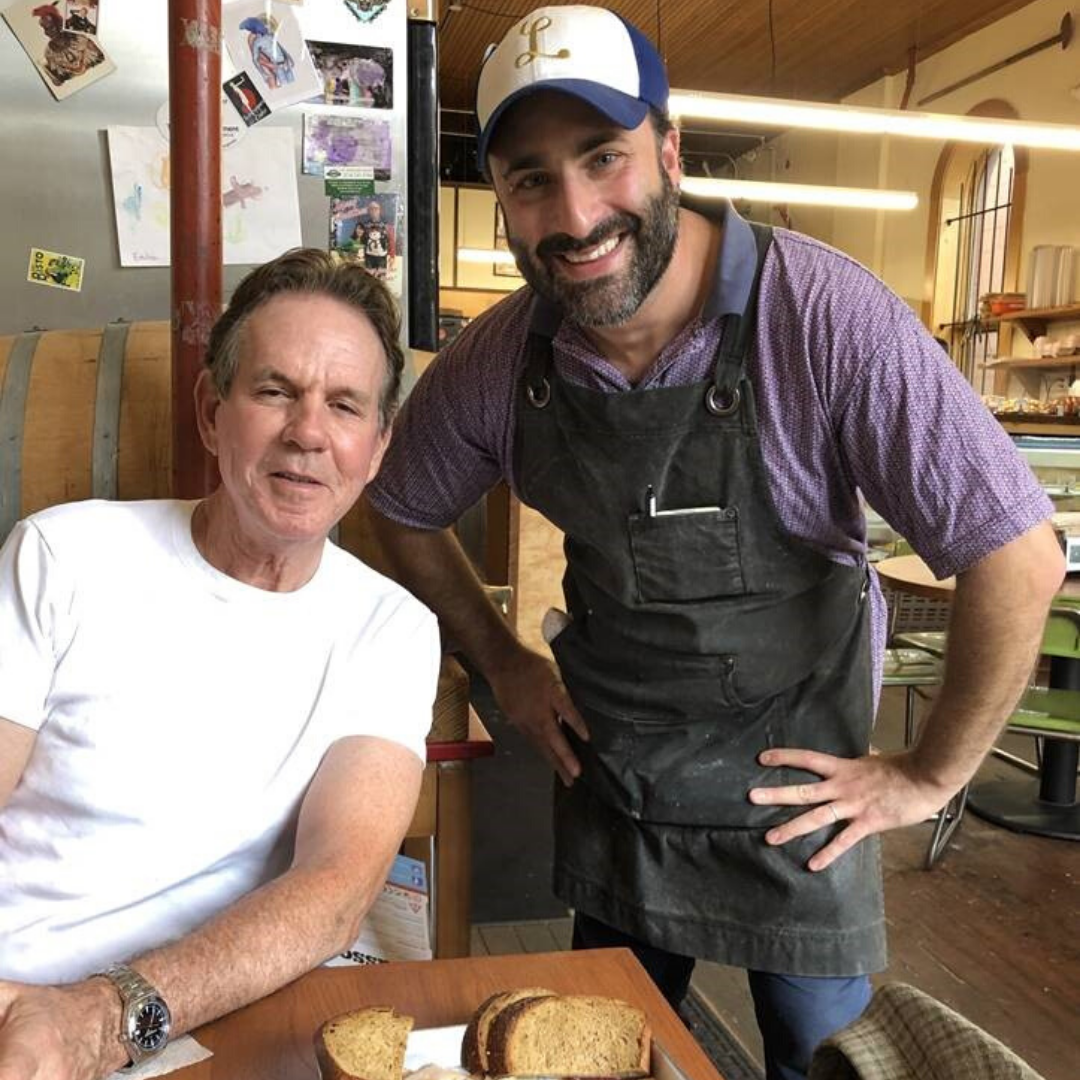 "My heart just about stopped," Umansky said when he heard who would be eating at his koji-based establishment. "I stared down my business partners, my wife Allie and my friend Kenny Scott, and started to fan my face with a towel."
To Umansky's now knowledge, he was about to feed "two of the greatest living gastronomes of the past century," chefs who people admire and respect.  And when they arrived, Umansky knew exactly what they should try: the koji-fried chicken sandwich and the Certified Angus Beef ® brand pastrami sandwich.
Once full from their meals, charcuterie board and dessert, the guest chefs took a tour, met the staff and asked questions about the food.
"The whole time I kept saying two things to myself: 'I can't believe that this is happening,' and 'They are probably just doing this just to be courteous. They couldn't have enjoyed it that much. We're just a sandwich shop,'" Umansky stated, still in shock at what was happening.
But what ensued next, after the surprise visitors left, was this: Boulud texted Umansky asking for his social media handle. A few minutes later, Umansky's phone wouldn't stop buzzing.
Boulud had posted a picture of him and Keller at Larder, with a caption that called it "the best deli in America!"
It was a big deal in the culinary world, and Umansky wrote in his story featured in Plate Magazine's newsletter that he received message after message from other chefs in the area and around the country congratulating him on his hosting achievement. He couldn't thank his supporters and guests enough.
"Days like this prove to me as a chef that if you can execute your vision with precision and clarity, then you can accomplish anything (as long as people walk in the door). The world is your oyster. The joy and gratitude that chefs Boulud and Keller have brought my staff and me is immense, and I hope they realize the profound positive impact that they have on countless culinarians across the globe."