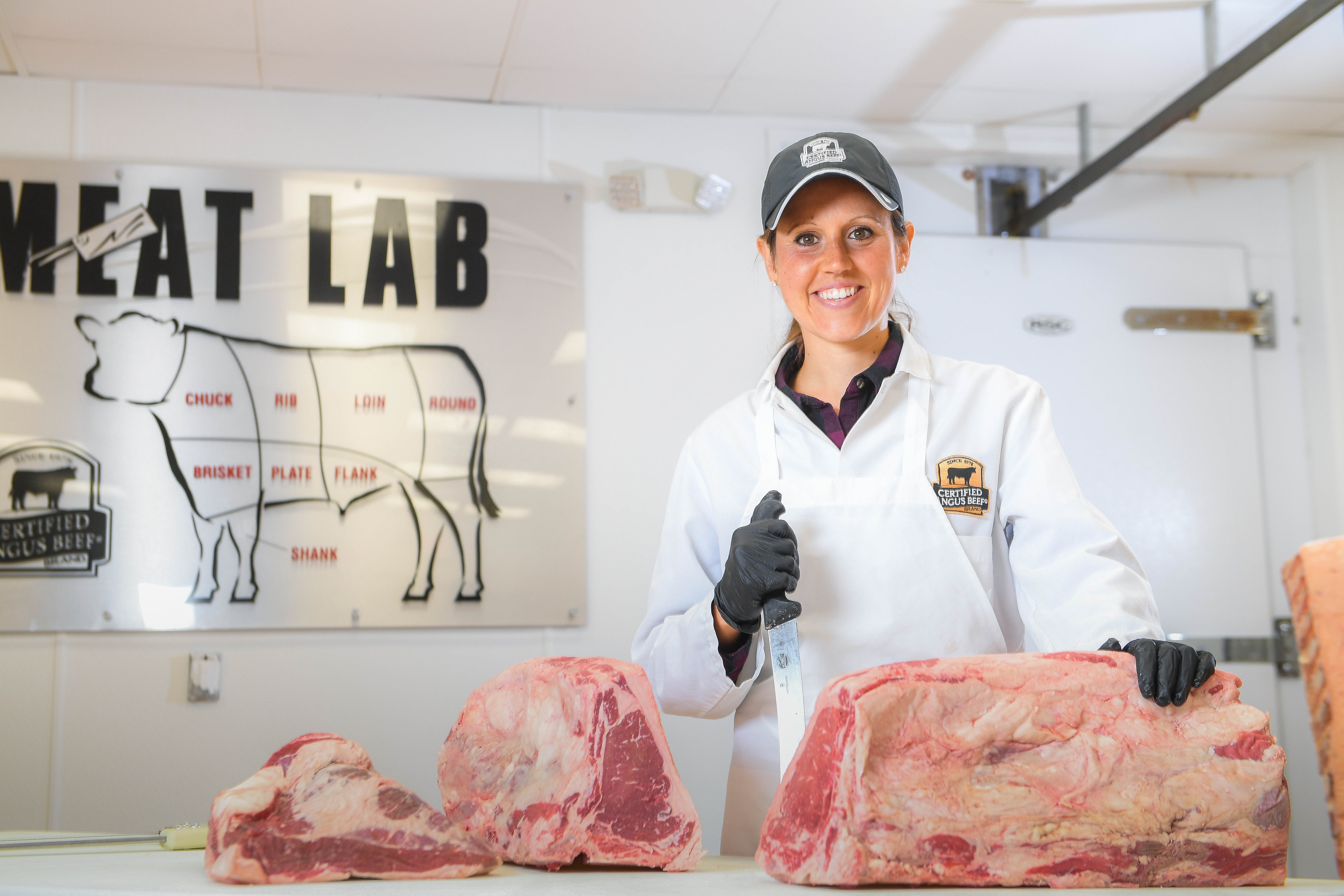 Certified Angus Beef ® brand Meat Scientist Diana Clark took her beef cut knowledge outside of The Culinary Center Meat Lab in Wooster, Ohio, to the online stage—Today.com to be exact. She, along with steakhouse chef Scott Kroener, gave her best tips for picking and grilling the ideal steak.
Some of Diana's advice for the first step of buying the right steak includes looking for an abundance of marbling, "those little white flecks of fat you see within the lean," which loin and rib cuts are known to have.
Read the full article for directions on how to cook a steak in a pan and on the grill, how to sous vide, and even how not to cook a steak.