Late for Work
On a typical Monday morning, Stan Hays was trying to get ready for work when his wife looked up at him at said, "You got to go."
Stan, thinking she meant go to work, replied, "Yeah, I'm late."
"No. You got to get the barbecue guys that you compete with together to go to Joplin and cook barbecue to help them," she finished, reminding him of the conversation they had the night before.
It was May 2011, and the city of Joplin, Mo., had just been hit by an EF-5-rated tornado—the highest, most deadly rating on the Enhanced Fujita Scale. Stan and his wife had discussed how they could help, and feeding those whose homes had been blown to crumbles seemed like the best option.
With a few phone calls to his friends, Stan headed toward the disaster zone, just a few hours from his home in Kansas City. He was met there by a group including Will Cleaver, who drove in while another siren was going off. None of them cared about the looming danger, though. They were there to help, and help they did by serving 120,000 meals over the span of 11 days.  
Stan and Will realized that they could make a difference with their competition hobby. After Joplin, they met again in Harrisburg, Pa., to assist those displaced by a flood. Another 5,000 meals were served.
From there, Operation BBQ Relief was born.
The Birth of Something New
Operation BBQ Relief is a nonprofit organization dedicated to serving those in times of need, specifically displaced families, as well as police, fire, National Guard and emergency personnel found at the sites of natural disasters—from floods and fires to tornadoes and hurricanes.
"The volunteers respond to such disasters because they can roll in onsite with a pit and cook for people without electric," shared Michael Ollier, the Certified Angus Beef ® brand's senior corporate chef.
Anyone can volunteer, but the majority of those who do happen to be military veterans or retired first-responders who share a love for barbecue and helping others. Due to their experience, each disaster site visit is called a 'deployment,' and those deployments are where 'mass feedings' take place.
But for Jay Collins, the relief's chief program officer, it's about more than the food.
When the ex-Green Beret first met the volunteer pitmasters at a Fort Bragg, N.C., feeding, he was in awe of their efforts.
"They didn't just feed [the people]. They connected with them, made a difference, shared stories, treated them like family," he said. "I was so amazed and so touched by the power of the simple act of breaking bread with others. It was absolutely amazing."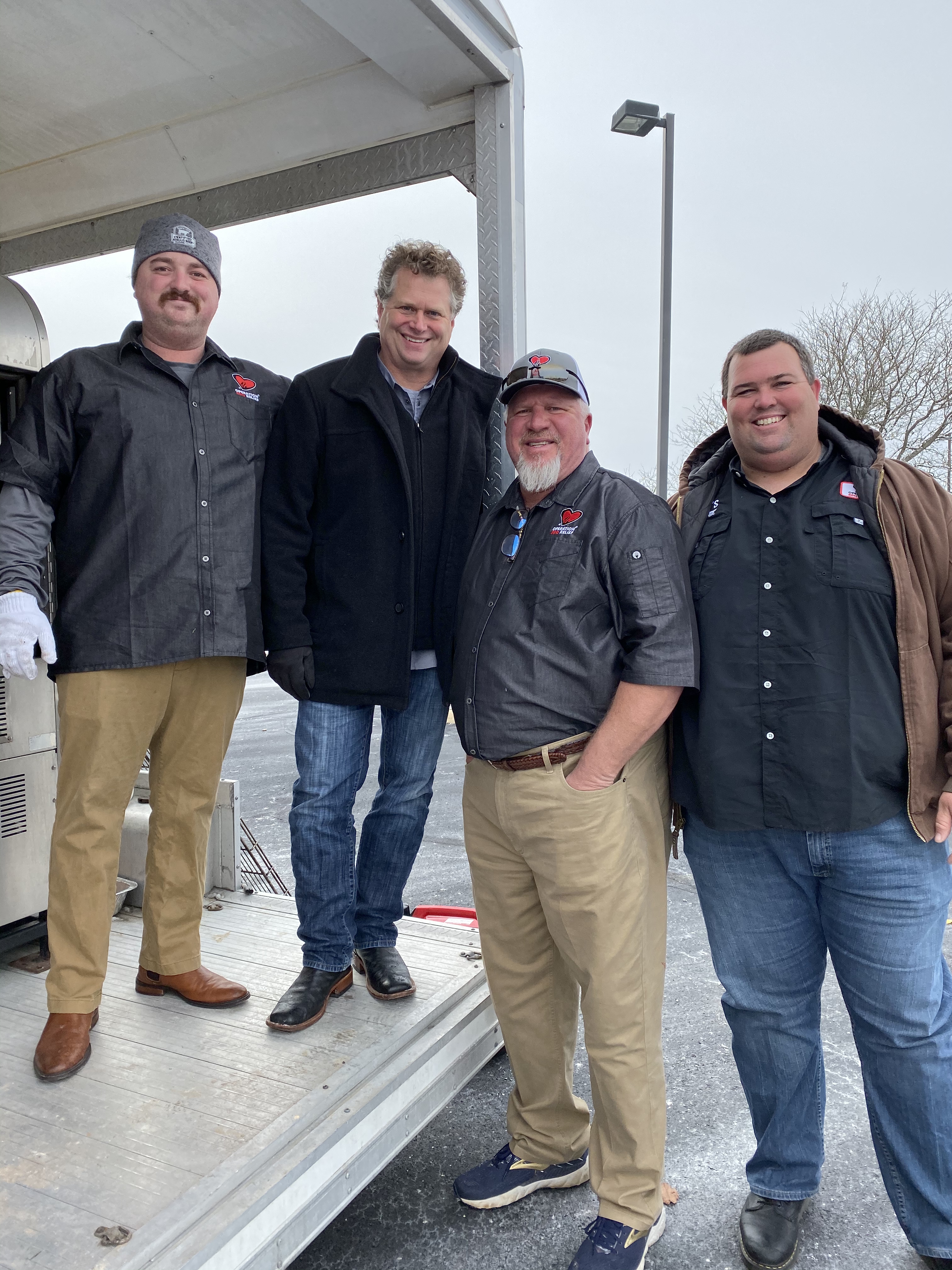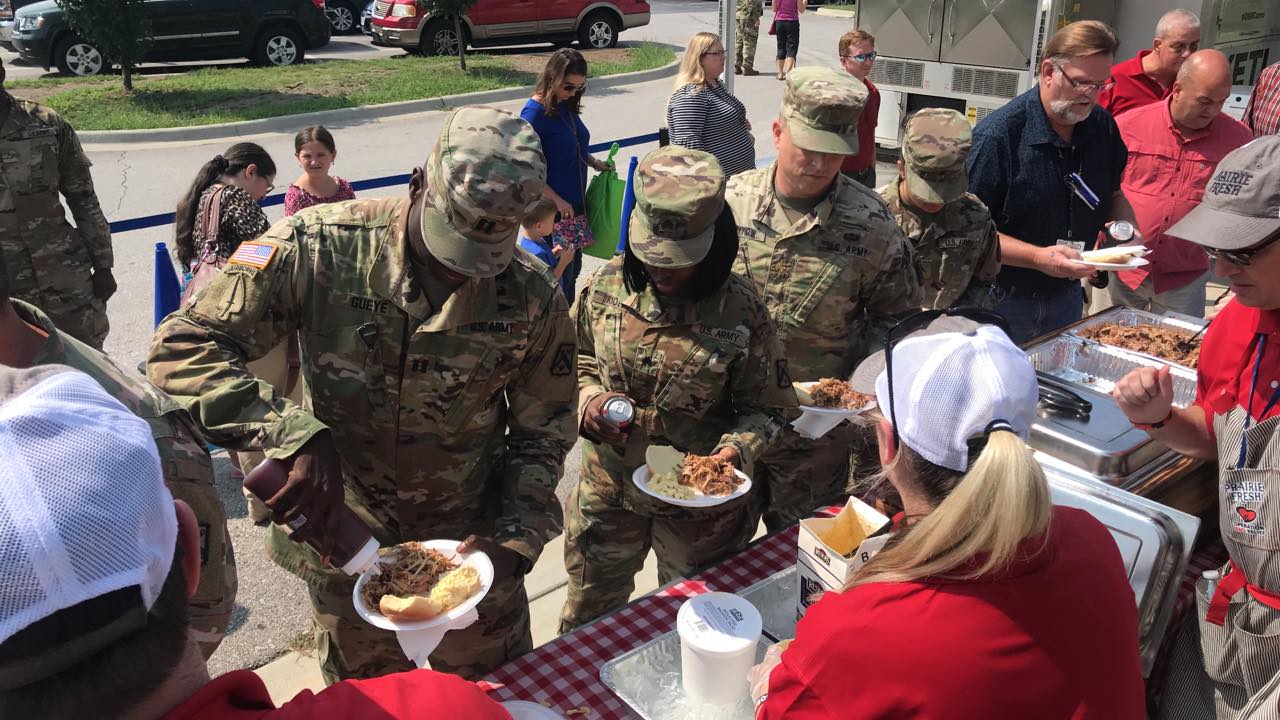 With Jay's enthusiasm backing up the already-successful deployments, extensions to the program were established.
The Always Serving Project is the non-disaster operation that feeds military members and first-responders to share the "healing power of barbecue." To bring awareness of the program, as well as hunger in general, the project was kicked off with the Breaking Bread Tour.
Jay and others participated in cross-country running, cycling and hand-cycling from Los Angeles, Calif., to Tampa, Fla. Along the way, they stopped in eight major cities to feed, connect, inspire and serve. They also supported American athletes in the 2019 DoD Warrior Games in Tampa at the end of the seven-week journey while stops in Texas involved visiting with wounded warriors in Veterans Affairs' hospitals.
"You cannot forget about the people who are out of the military, whether they are retired or injured. We owe them a profound thank you, and this was our way to do that," said Jay, who himself spent time in such hospitals while going through a leg amputation from injuries sustained during his time of service.
The next tour is in the works, which will be a journey up the East Coast.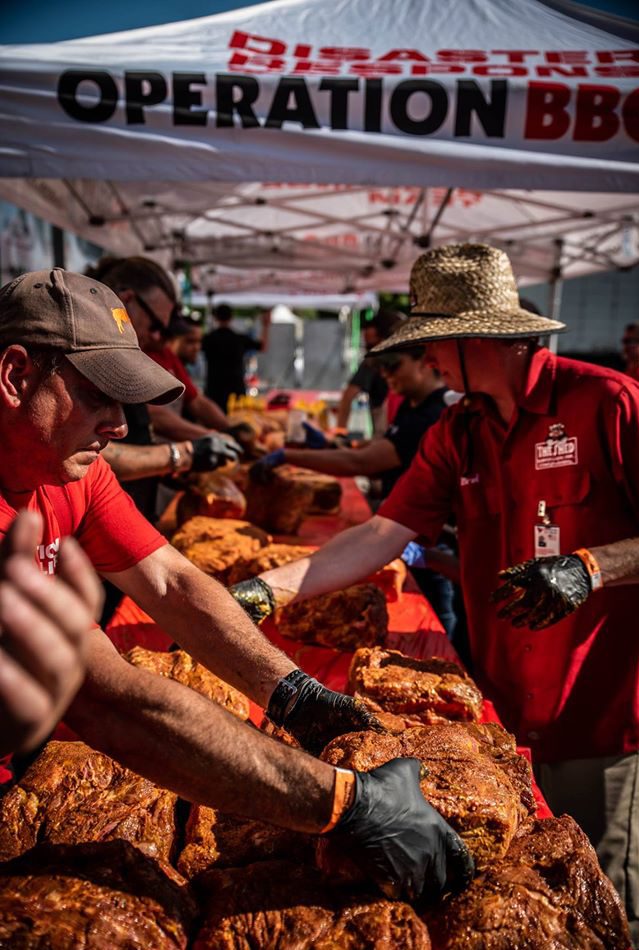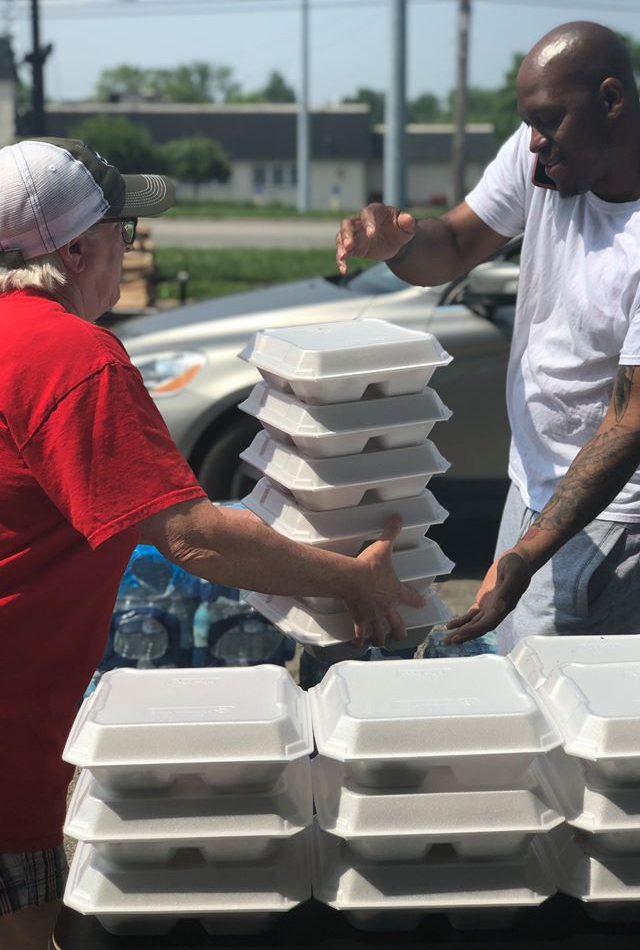 Educating the Masses
Not only does Operation BBQ Relief feed the masses, but it also teaches them how to barbecue for themselves through its educational program: BBQ Basics.
Bryan Mroczka, a pitmaster for Certified Angus Beef ® brand partner Sonny's BBQ, leads the efforts and introduced the program to Chef Michael, knowing he and the brand had been looking for a way to get involved with the relief's efforts.
"I called Chef Michael about a year ago, and said, 'I got something that Certified Angus Beef is going to be interested in. It's about educating, teaching and connecting.' And you know what? He didn't say, 'Hold on. I need to ask someone.' He replied, 'We're going to make this happen,'" Bryan confidently presented at the brand's headquarters in Wooster, Ohio.
The program leads attendees through backyard grilling, smoking, roasting and much more, even the types of grills to use and how to use them. For Chef Michael, this extension is perfect, as he and other brand team members can attend to work as instructors and donate beef for participants to cook.
Next on the list is developing classes for children, as Jay has found that there's a big need to bring families back to the dinner table. Getting kids involved with preparing a meal can have a big, positive impact on the family connection, as well as teach families how to save money by cooking at home.
The Final Marks
Since May 2011, when co-founders Stan and Will met in the tornado rubble, Operation BBQ Relief volunteers have spent 384 days deployed, providing 3,057,553 meals in 26 states and 64 communities.
The efforts have grown and expanded: most recently shipping meals by retired military airplane to the Bahamas after Hurricane Dorian hit. The number of volunteers has increased. The impact has strengthened, and the story of the organization has spread.
If you are interested in becoming a volunteer, text 51555, or 41444 to donate. You may also visit the website to sign up and learn more about these extraordinary efforts to heal downtrodden hearts, bring people together and erase hunger.