While there may be no easy way to put a silver lining on all that has transpired in the wake of a world-wide pandemic, history may look back on this as a time when consumers everywhere got a chance to try their hand at cooking with ingredients normally reserved for high-end restaurant chefs.
That's because, while many restaurants across the country have felt the squeeze from mandatory shutdowns of their dining rooms, those companies that provide ingredients for restaurants have also been left pinched.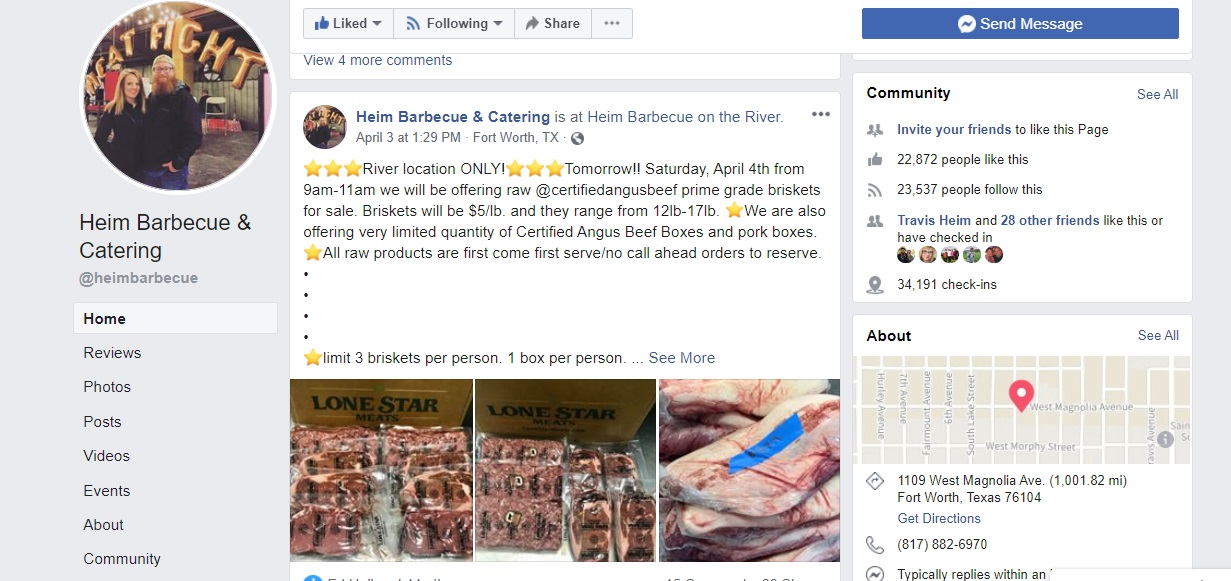 Focusing on Community
Across the country, meat purveyors, both big and small, have been forced to move perishable product from their buildings and continue to generate revenue to stay in business. And with restaurants requiring much less than usual and grocery stores working around the clock to attempt to keep up with demand, home consumers are finding themselves as the real winners.
This is not to say that the Certified Angus Beef ® brand cuts you've always been able to find at retail are necessarily a different level of quality, but each meat company that provides beef for restaurants have their own unique touches that go into every bite.
"We're just focusing on taking care of our community at large and our families, both the ones who live with us and the ones who work with us," says Buckhead Meat of Atlanta program sales manager and chef Josh Ennis, whose company takes care of some of the most notable restaurants in the Peach State. "We're doing curbside pickups on Wednesday and Friday, and doing a lot more work with retail than we ever did before. I suppose the silver lining in all this is maybe we come out of it with a more diversified book of business than we had going in. We are beating whatever bushes we can to keep revenue up while making sure everything we do has a real community focus to it."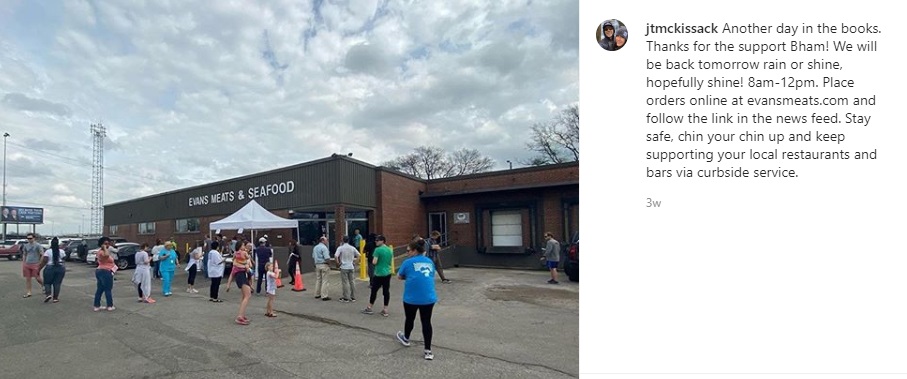 The site highlights best services for setting up gift cards, delivery options, food-handling methods, and other tips and tricks to weather the storm.
Likewise, many smaller, independently owned meat shops are continuing to working with their restaurant customers to help their businesses during the transition into carryout and catering options only.
"It's definitely been a learning curve," says Edward Hall of Lone Star Meats in Austin. "Once it started hitting the fan, we needed to figure out how we were going to react. We found some homes for product at retail, and then we figured out which of our restaurant partners were staying open. A lot of our restaurants have very loyal followings, so we started making pre-made care packages at different price levels for them to sell on. The first week, we did 50-60 boxes, last week we did 90 and this week we have done about 130. It gives our customers a chance to have something unique, and still control their labor."
Creating More Options
Hall and Lone Star have also launched a direct-to-consumer program, where home cooks can stop by and pick up cut steaks, grinds and other proteins with no minimum purchase required.
"We had somebody come down here got two pounds of ground chuck," Hall says. "We didn't want people to feel like we wouldn't give them flexibility. The biggest sellers so far have been our Certified Angus Beef ® filets, Certified Angus Beef ® brand Prime boneless ribeyes and Prime strips, so people are eating well. … We want people to know that we are a family-owned, multi-generational company, so when they spend their hard-earned money on these products, they know who they're supporting. We're a small company in the community and just trying to do our best to keep it going."
One of the first people Hall called when he looked into doing a direct-to-consumer program was friend and colleague Addam Evans, president of Evans Meats in Birmingham, Ala. Evans was an early adopter of the program, and had a few weeks of experience under the company belt from the time the industry started shifting.
"Fortunately, we jumped on pretty quick, got some systems in place and got everyone going," shares Evans, whose company is donating two percent of all direct-to-consumer revenue to independent restaurant partners affected by COVID-19. "There are a lot of people out there scrapping, and it's kept some revenue coming in."
Evans initially launched a curbside program for pickup at his company's warehouse, but as it evolved, he sent 5 different trucks around the city to set up as mobile curbside units and to be more accessible. Those locations are constantly updated on Evans' consumer website.
"We went out and got permission from property owners to post up a truck there and set up little drive-thru systems," he tells. "That's gone really well. So with that, the retail relationships we've had and helping those restaurants staying open with curbside and takeout business, it's been good."
Taking Care
Out in the San Francisco bay area, Del Monte Meats managed to move their existing inventory out through retail channels in the early days of the shutdown, but has leaned heavily on pre-packaged boxes to help restaurants that have transitioned into corner markets, as well as direct-to-consumer sales via home delivery services.
Del Monte Vice President Greg Janssen shares his team quickly pulled together a website with their offerings normally reserved for restaurants, and it's certainly helped in otherwise difficult times.
"This has certainly been the most challenging thing I've ever faced," Janssen says. "Even the guys who've been in my network much longer have said the same thing. Our home delivery and meal kits for restaurants have kept us busy, kept our production rooms running and kept our drivers on the road. We've definitely had to make some changes, but we're staying afloat. The overarching message from [Del Monte] leadership is to make sure our employees and their families are fed. This is the time when you can show customers why they want to work together with us."