A difficult place to put down roots—that's an odd feature for a prairie really, but it's true of the Kansas Flint Hills.
The pastures at Dalebanks Angus near Eureka, Kan., hide the plants' challenge well. Native big and little bluestem adapted over the ages to thrive in the shallow soil, only a few inches deep in places, that blankets the underlying limestone. Shards of flint mingle with the roots.
It's a difficult place to put down roots…unless you're an adapted cattleman. Then it's exactly the kind of place to build a life, and a business that helps others do the same.
Matt Perrier is the sixth generation to raise cattle where other agriculture ventures would not work. He, his wife Amy and their five children, along with his parents Tom and Carolyn Perrier, operate Dalebanks Angus. The designation traces back to ancestors who kept a bit of their English heritage alive with their farm name when they settled the Kansas plains.
"Generations deep," that's how Matt Perrier refers to his cattle care philosophies. His great-grandpa brought the first Angus to their place in 1904.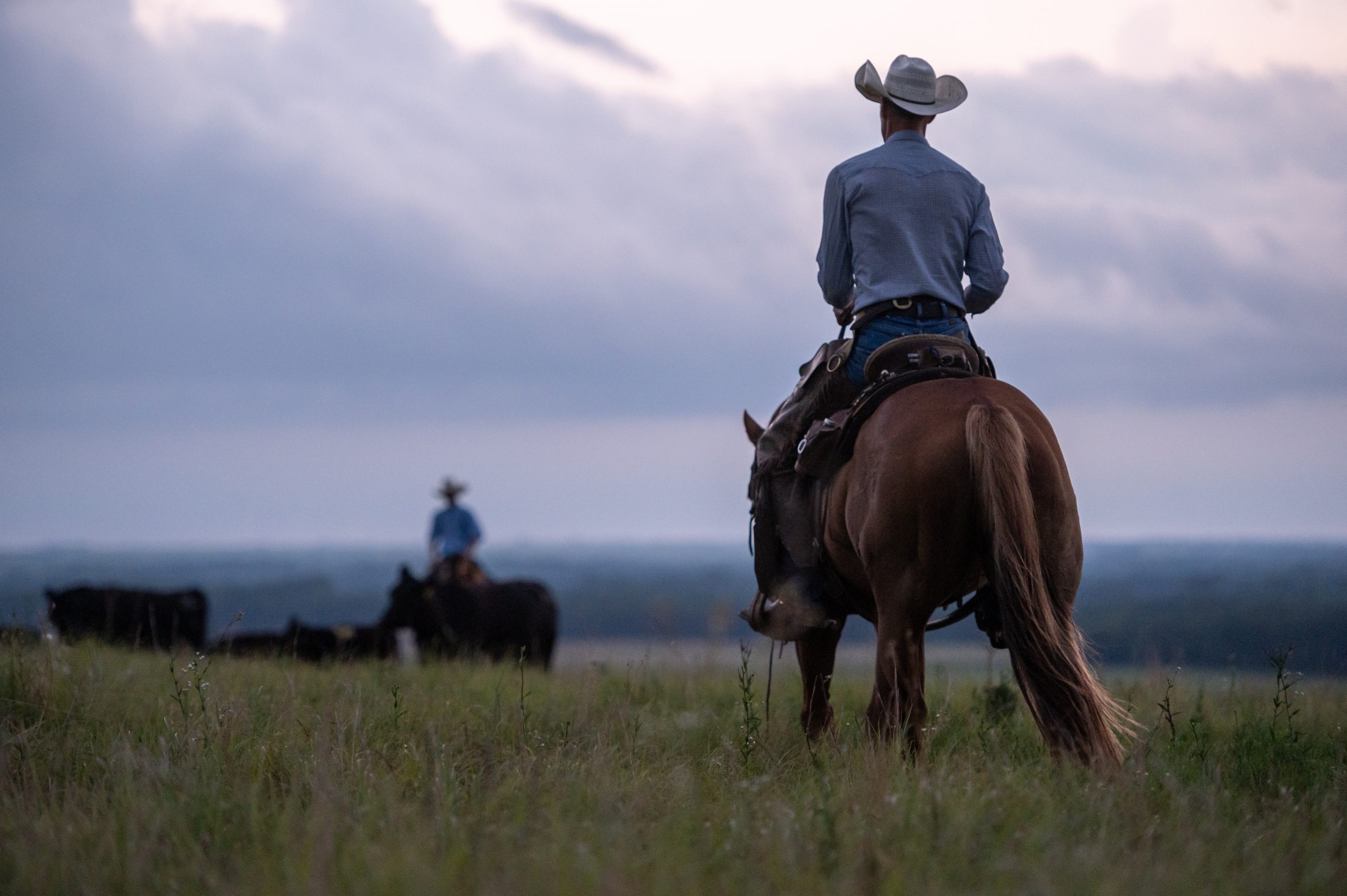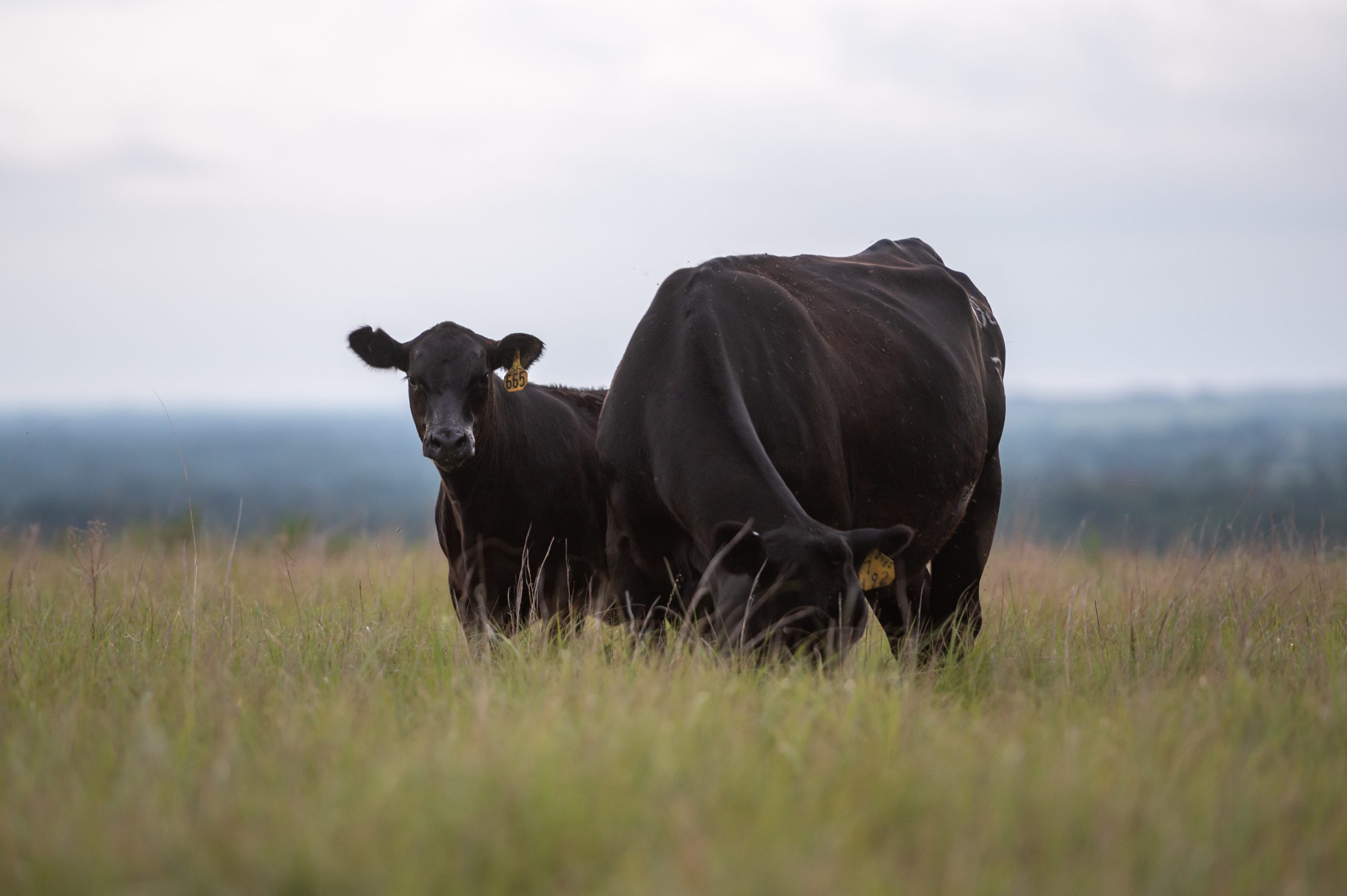 As seedstock rancher, he's the start of the beef supply journey. He breeds cattle that will help his customers make a living raising their own. Their craft? Making beef the best part of mealtime.
For the family's vision and dedication, Dalebanks Angus earned the 2020 Seedstock Commitment to Excellence Award from the Certified Angus Beef ® brand.
Their story is grounded in heritage, but also radiates innovation.
At the edge of Perrier's driveway sits an old horse-drawn hay rake "that was a pretty good technology at the time," and now serves as a reminder of how fast innovations can revolutionize a business. The smartphone in his pocket does the same.
But things like droughts and floods, well, those never change.
"We still have to recognize that Mother Nature and the environment we're in is either a pretty powerful ally or enemy," Perrier says.
So he chooses to work with her to raise the best.
"We can't just produce meat," Perrier says. "We have to provide high-quality beef and we have to provide the sizzle, not just the steak, and that's what Certified Angus Beef ® is about. It's more than just sustenance. It's a feeling, it's a tie to this way of life that all of us strive to be part of, and hard work and determination and risk and everything else that goes into raising good cattle."
The path not taken
Every so often he and Amy do ask themselves, "What if?" What if they had stayed in the city, with a comfortable suburban life and guaranteed paycheck?
Their firstborn, Ava, was seven months old when Tom asked his son if he knew of anybody looking for full-time ranch work. The family's hired man was leaving.
Perrier called the next day and said he would like to apply for the job, and that cemented the couple's path to put down rural roots in that flinty range. Ava is now 17.
What if he'd sent a few names along in place of his own?
Fourteen-year-old Lyle may have never learned to rope (it's his favorite ranch chore); nine-year-old Henry may not know exactly what to do with those plastic cows he runs through a toy ranch setup. How would Hannah (11) know that working cattle all together as a family brings her so much joy? And one-and-half-year-old Hope might never look so natural in the saddle.
"There's always moments of, 'I wish we could have done this or that,'" Amy says. They gave up career opportunities and conveniences with the move, "but they're always nullified by the fact that we have such a wonderful opportunity here with our children and Matt's parents."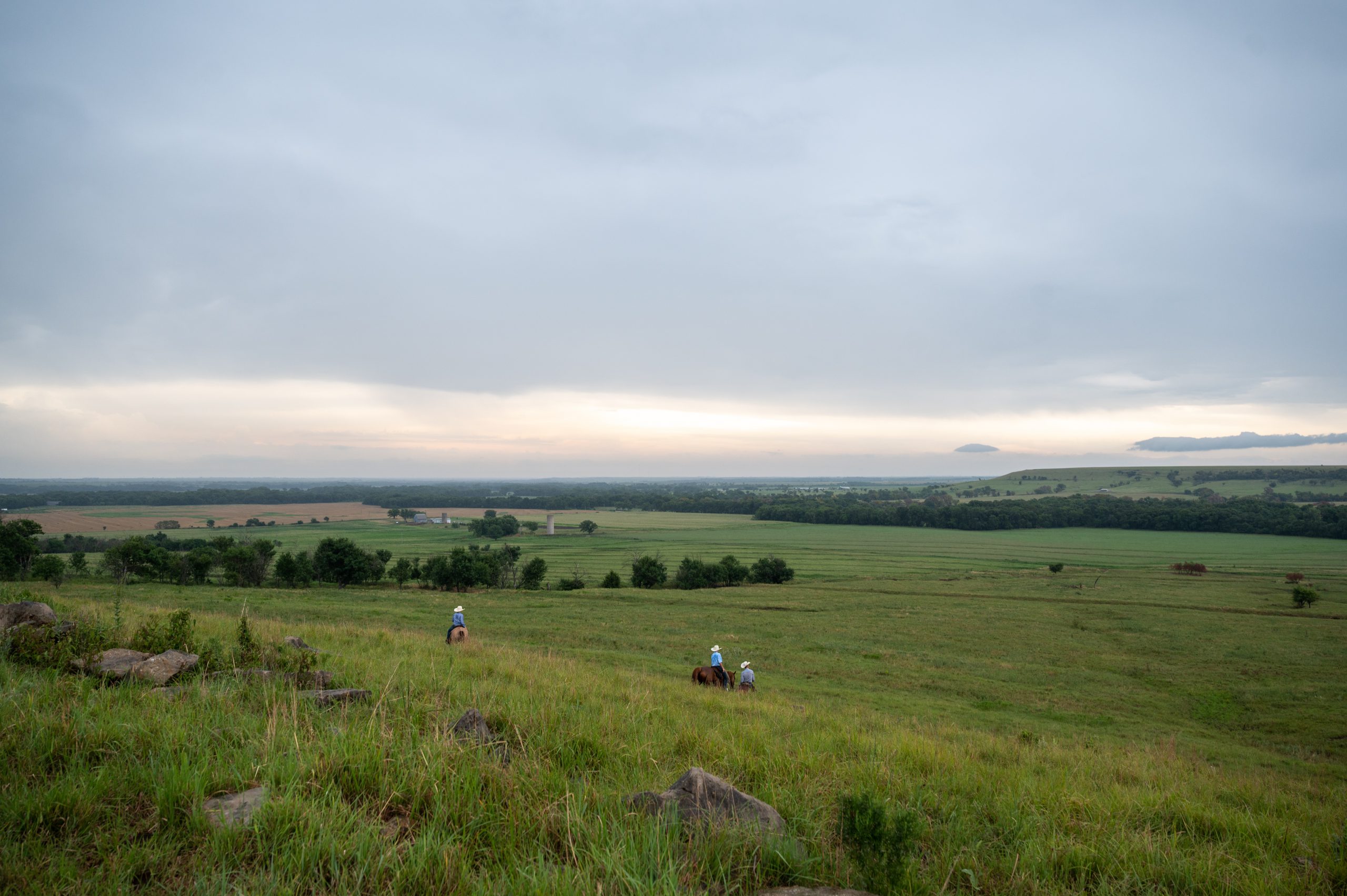 Perhaps Perrier would get to spend more time at ballgames, but knowing their dad as the most devoted fan would be to miss out on having him as the most patient everyday teacher.
"Everybody pitches in and gets it done," Perrier says. Today, when they work cattle, he has several very capable ranch hands.
"We try to be constant learners and get better every day in whatever we're doing. With our faith, with our sports and activities, with our school and learning and with our work around here. We try to make ourselves and those around us better every day."
Roots are a strong foundation, a place to grow from, and their Flint Hills ranch is indeed the perfect place for that.    
Certified Angus Beef ® recognized its 2020 honorees at the brand's virtual annual conference last fall.