Engaging loyalists requires more than mere marketing
A superior product, based on a set of rigorous standards, has always been the Certified Angus Beef ® brand's calling card. Indeed, the brand name is synonymous with quality among consumers and brand partners alike.
That's no accident, of course. But especially in an era where beef quality has trended ever higher across the entire industry, it's not the only thing that sets the brand apart in 2019.
Most people who are familiar with and loyal to the brand in some way would agree they have a relationship with it that goes beyond the product itself. Perhaps they feel a connection to the brand's grassroots heritage and the perseverance and care demonstrated by the ranching community behind it. Maybe they know that their family always enjoys burger night a little bit more when they start with the ground beef with that black, burgundy and gold sticker. Or it could be a salesperson who walks into a product cutting with a restaurateur, feeling a little more confident when he's wearing a shirt bearing that same distinctive logo.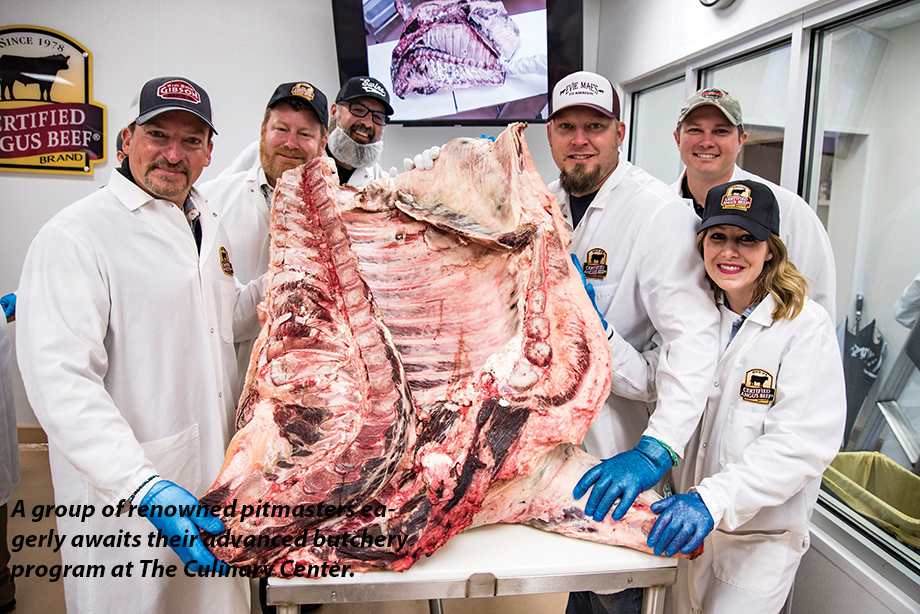 It's a chef who's inspired to try something new on her menu after kicking around some ideas at The Culinary Center. It's a farmer who heard an interview with an expert offering another way to think about cattle management. It's a mom browsing Facebook while she waits at soccer practice and watches a video showing how to pick the perfect roast.
It's all about being relevant to the many different types of people who feel an affinity with the brand, and fostering that engagement in new ways. It's about strengthening those relationships in ways that elevate the brand's equity and return on its mission, driving business back to brand partners.
Rewarding and engaging steakholders
One such initiative is a new consumer loyalty program, Steakholder Rewards™. It's designed to offer consumers the opportunity to be rewarded for engaging with the brand and purchasing product. After registering, consumers will receive timely tips, recipes and updates in regular newsletters. Members can earn points by buying the brand or interacting with it in some way: watching a video, sharing a social post or downloading a recipe, for example. Custom promotions and individualized reward packages will offer a thank-you to the most loyal fans: everything from branded merchandise to the opportunity to participate in a one-of-a-kind culinary experience.
From Instagram to LinkedIn to Facebook and more, social networks offer brand fans the opportunity to not only engage with the brand and its partners, but also connect with one another to share ideas. One of those is the Certified Angus Beef ® Kitchen: a Facebook group and virtual hangout for beef lovers of all stripes who ask for dinner ideas, share pictures of their latest beefy creations or simply post their sightings of the brand's logo. Similarly, private groups for chefs connect professionals.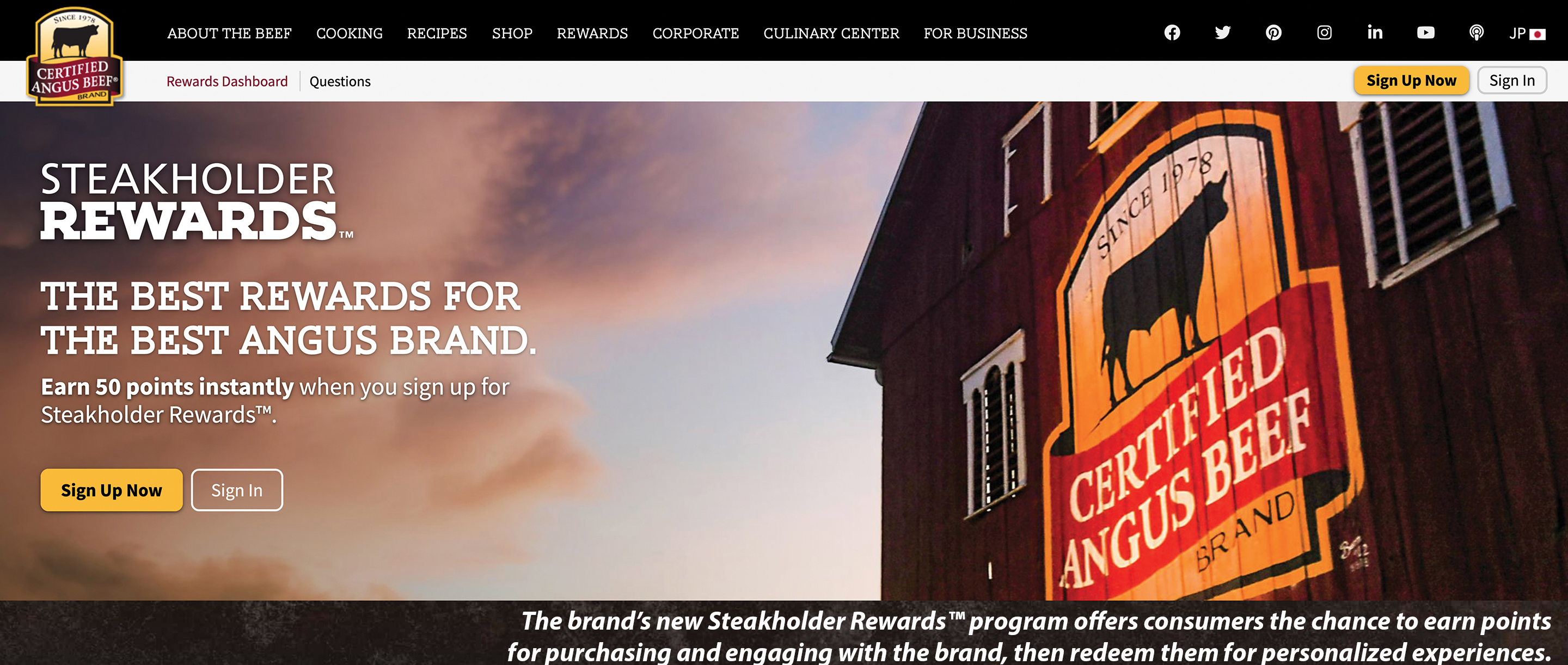 The meat of the matter
Whether one is a chef, pitmaster or self-proclaimed "meathead," a new podcast from the brand—"Meat Speak"—speaks their love language. Episodes are hosted by the brand's Director of Culinary Arts Chef Tony Biggs and his intrepid sidekick, chef liaison Bryan Schaaf. Together, they take a deep dive into topics that reflect the expertise and interests of their star-studded lineup of guests from across the culinary world.
And while one might expect the primary topic to be beef, Schaaf and Biggs want listeners to appreciate that many meaty subjects—including meat science and culinary trends—are fair game. Rather than serve as an extended commercial for the brand, the goal is to foster genuine engagement among listeners.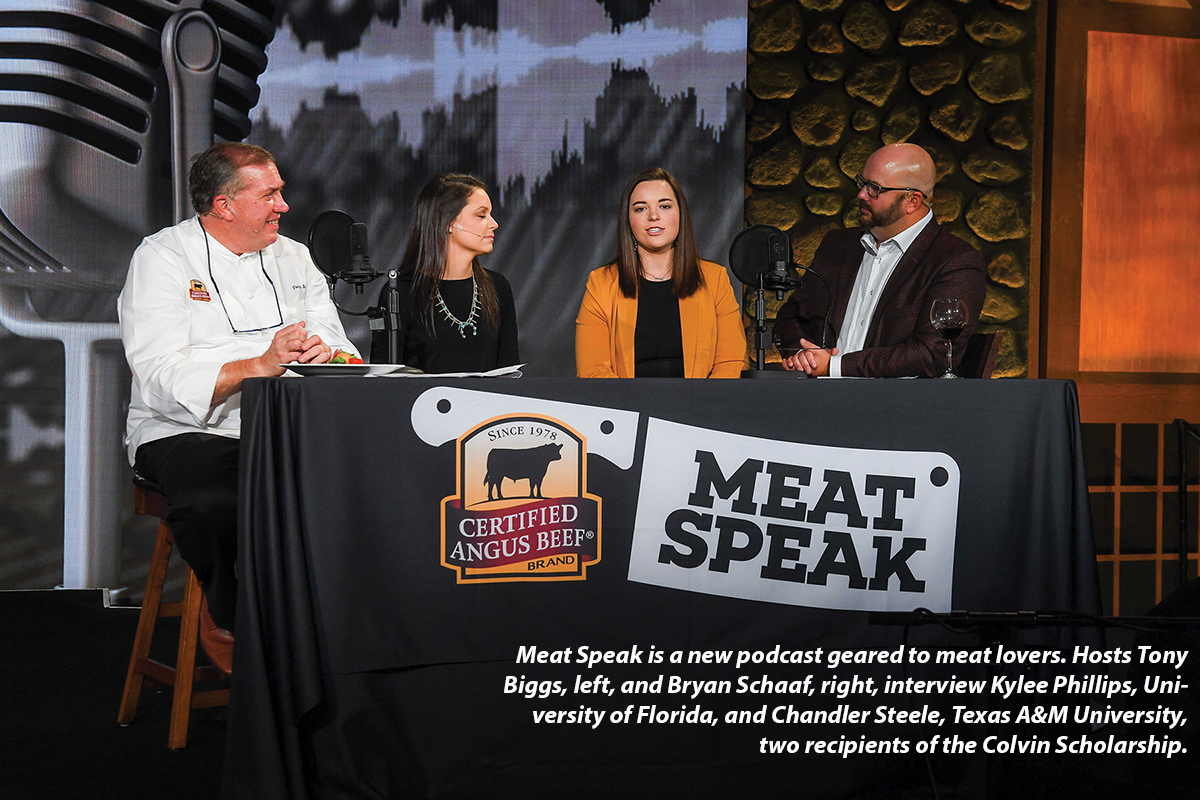 The landscape and timing was right for a podcast, said Tracey Erickson, the brand's executive vice president of marketing. While podcasting is increasingly popular—according to a recent New York Times article, it now reaches 50% of all Americans—there was a vacuum for this particular type of content.
"People are listening to podcasts wherever they used to listen to the radio," she says. "It's an ideal opportunity to reach people with our unique brand message and bring those conversations to a wider community."
Cultural relevance
As a global brand, "community" can look very different from one situation to the next. While brand loyalists around the world share appreciation for the brand and feel a connection to it, it sometimes requires a more intentional approach to understand each individual culture and maintain relevance.
"How do you visit a market with a different language and culture, just a couple times a year and help it succeed?" That's the question Gebran Charbine, the brand's vice president of international and ethnic marketing, asks himself upon each return from an overseas trip. Years ago, the answer was simple: translate English pieces into different languages.
Problem solved, right? Not quite. A quick translation may get the general message across, but it doesn't help form a bond between the brand and those who sell and purchase it. In addition, nuances can be missed, from Japan or South Korea, to the Middle East, French Canada, the Caribbean, South America and beyond.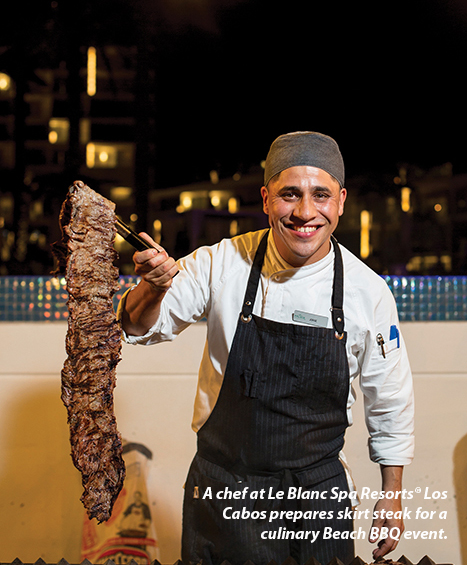 The true key is to provide global partners with resources not only in their native language, but also relevant to the culture. For Ana Luisa Verba, director of international marketing for Latin America, it's a passion. Anyone who has seen her lively, heartfelt presentations understands why: it's the culture she grew up in and now shares with beef industry leaders. Each Latin-focused piece, from social media posts to sell sheets, sports vibrant colors and enticing Spanish language to grab consumers and put the brand in a culturally relevant context.
"To be effective, it's important to 'trans-create' rather than simply translate," Verba explained.
While the Latin American population is the largest ethnic segment in the U.S., the Asian American population is the fastest growing, according to the latest census data, and Executive Account Manager Heidi Schroeder explains that provides a big opportunity for distributors, retailers and restaurateurs to bring ethnic cuisine trends to their markets: not just from a culinary perspective, but from the sales side, too.
"Global is local" is the tagline she shares during meetings with foodservice and retail salespersons. It conveys the idea that U.S. consumers don't have to travel to Asia, or even major cities, to enjoy traditional and authentic foods from other cultures. A few examples: high-end restaurants, like Bistro Na's in Los Angeles, and grocery stores like Nam Dae Mun Farmers Market, a Korean retailer in Atlanta.
One potential challenge: those working at an ethnic restaurant or store may not be a part of that culture. For example, Nam Dae Mun's meat department is run mostly by native Spanish speakers who require Spanish training materials and resources.
While bridging cultures may take some effort, a little intention goes a long way.
"It's simple: we genuinely listen," said Verba. "We care for their success, their market. We are committed to providing support, guidance, innovation, leadership. And we love what we do."