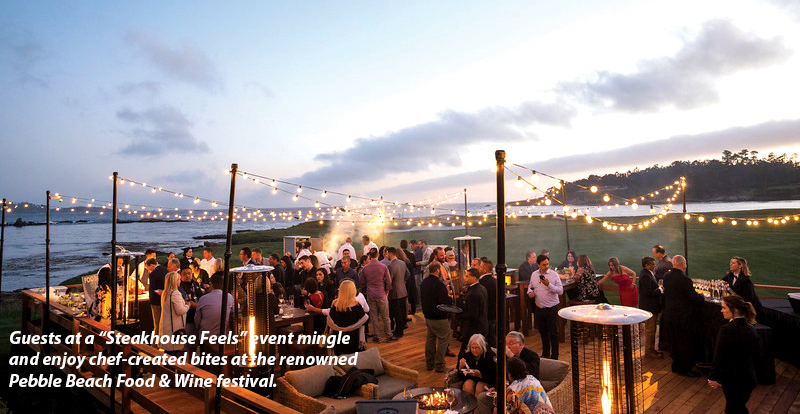 It's all about building relationships with media and influencers
"Illuminating and inspiring."
That's how Kat Martin, a writer for Winsight Grocery Business, characterized her in-person introduction to the Certified Angus Beef ® community.
Martin attended the brand's 2019 Annual Conference, where she had the opportunity to meet and interact with people from gate to plate, including farmers and ranchers, processors, sales leaders, chefs and—of course—retail partners. Her biggest takeaway: a wish that more consumers could experience it.
"By that, I'm referring to the abundance of love and care demonstrated by the full circle of partners who play a part," she wrote. "It's a story that can be easily overlooked."
"I've had limited experience on the front lines of immersing myself in the journey of what it takes to bring a product to stores in the first place … Learning more about the first steps in the process are vitally important, and it's a story that retailers should be proud to share."
Building credibility
The feeling is familiar to those already active in the brand community, but Martin's message is especially impactful and influential, because she's knowledgeable yet unbiased.
Third-party credibility—whether from journalists like Martin, renowned chefs, popular social media influencers or down-to-earth agriculturalists—means the brand engages in conversations about every segment of the beef business. These partners in communication influence what people choose to purchase and eat. Their words pop up online, in printed publications and on social platforms; basically anywhere and everywhere.
Their reach means there's great value in connecting with media and influencers, particularly because the brand and its diverse network of partners have such a powerful, authentic story to share.
"It's a story that's worthy of being told, and one that might help potentially boost overall beef sales, because consumers want to feel good about the food they are buying to feed their families," Martin's story concluded. "I wish more consumers could see and understand that Certified Angus Beef ® comes from cows that were loved and cared for throughout the entire process."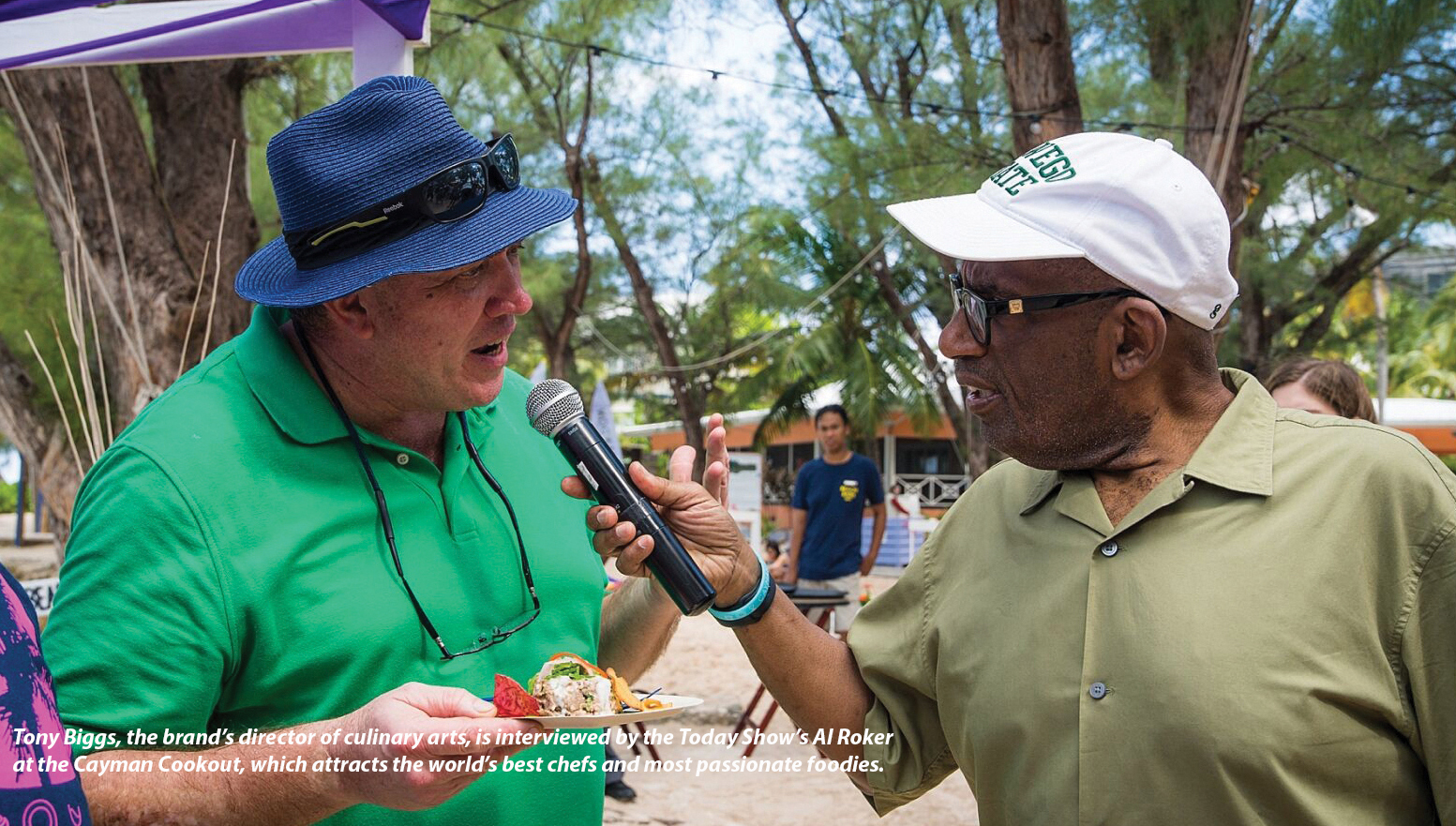 Building relationships
When these storytellers become believers in the brand's mission and community, their genuine connection amplifies the impact of their words. Many are introduced to the brand and its partners after spending time with experts at the brand's headquarters or at popular events. Food-loving writers also attend popular culinary gatherings like Pebble Beach Food & Wine and Cayman Cookout. There, they meet brand representatives and chef partners who later become their go-to resources for stories focusing on beef. It's all about building relationships.
Aly Walansky, a freelance writer who contributes to several national outlets, was introduced to the brand at Le Blanc Spa Resorts® Los Cabos. The all-inclusive luxury resort shared its premium beef offering as part of the resort's story, and Walansky featured the brand in a Forbes piece—reaching 30 million—highlighting its top-notch culinary selections. Then, a few months later, Walansky remembered the brand as a resource when researching top chefs' tips for grilling the perfect steak. The result: an Insider feature sharing insight from senior corporate chef Michael Ollier.
Similarly, Robert Moss, a writer for Southern Living, got to know the brand after visiting The Culinary Center and attending BBQ Summit, which he calls "Beef Camp."
"We toured a cattle farm, stuffed our own custom-blend sausages, and paired up in teams to cook an elaborate beef-centric feast. But the best part was when Diana Clark, a meat scientist for the Certified Angus Beef ® brand, took us into the Meat Lab," Moss wrote, introducing "the lesser known cuts of beef you should be grilling" to readers.
Elizabeth Karmel has been a longtime friend of the brand. As her career evolved from restaurant chef to food writer for the
Associated Press
to cookbook author, her paths have crossed the brand's many times. The years-long friendship reached new heights with the release of her best-selling cookbook, "Steak and Cake," highlighting her favorite foods for celebratory gatherings.
In it, she explains how her understanding of the brand evolved:
"Angus beef is everywhere these days, but buying Angus beef doesn't mean you're buying quality. I didn't know that until I met the folks at Certified Angus Beef … I had thought it was solely a marketing program; I didn't realize that it was really a quality program. But after spending several days at its headquarters in Ohio and breaking down a cow into steaks with its top meat scientist, I'm a believer."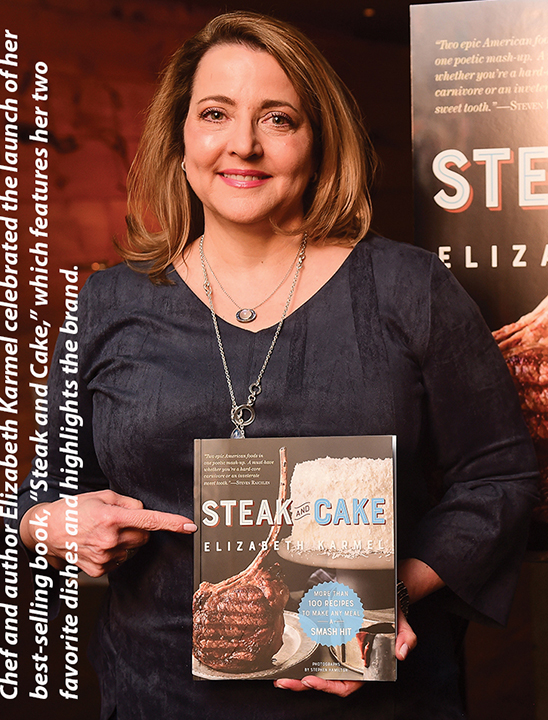 She shared her enthusiasm for quality beef as she launched her book on a publicity tour, doing several interviews with national media outlets as well as a special dinner at BlackBarn restaurant in New York City attended by a long list of who's who in the culinary world. At the center of that event: a jaw-dropping display of hanging Certified Angus Beef ® brand tomahawk steaks that captured guests' attention and Instagram accounts.
GETTING SOCIAL
Beyond traditional media like TV or print publications, media and influencers make even bigger waves by using their own social media platforms take their experiences and stories to another level. Their use of Instagram, Facebook and Twitter not only enable the brand's team to continue engaging with these key conversation starters, but also allow brand partners and consumers to connect with them as well.
There's also a growing network of people who aren't traditional media members, but they've formed a relationship with the brand and actively share its stories. They capture culinary creativity on social media channels and talk about it with their online friends.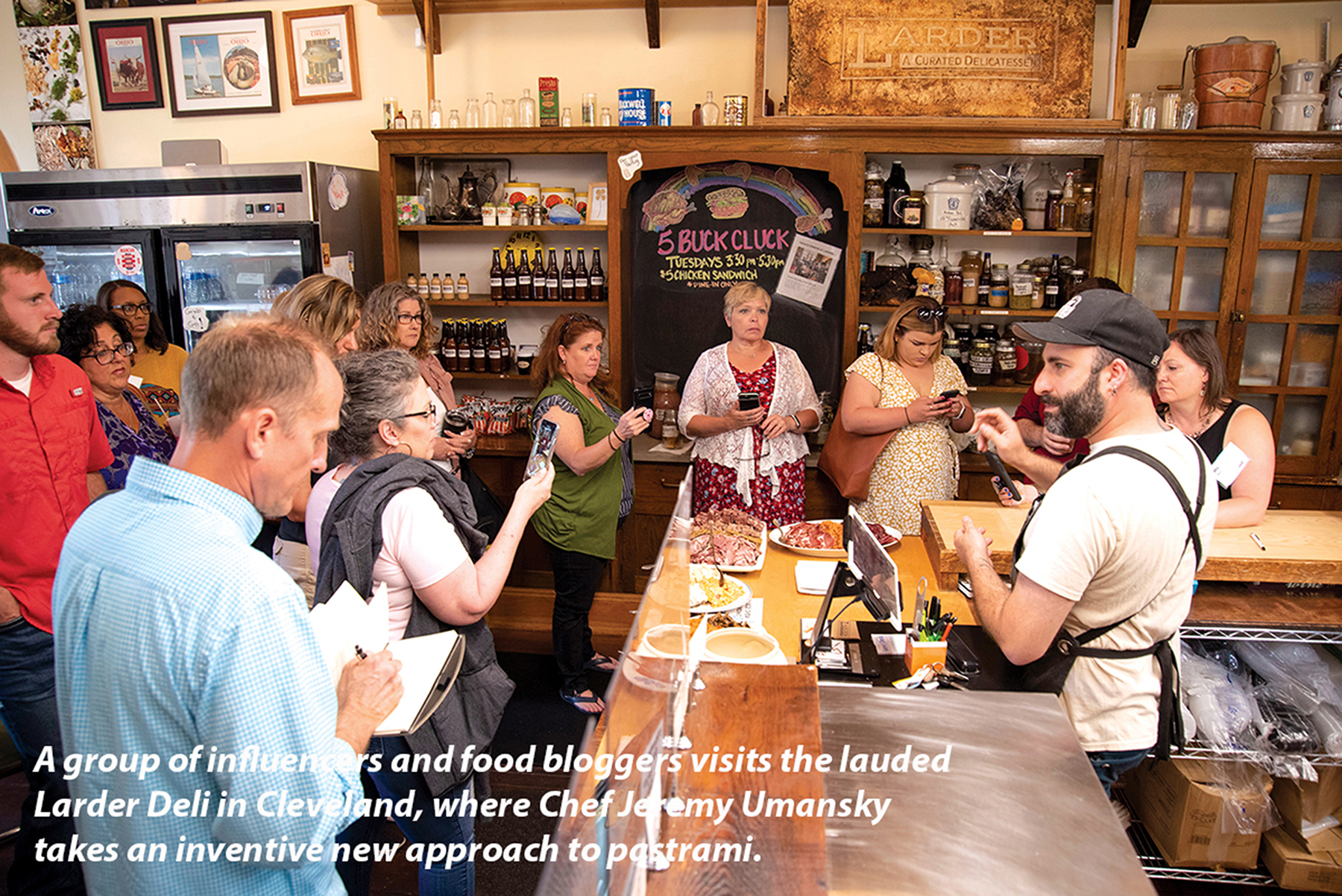 The Sunday Supper community—full of popular and talented social media influencers—is, naturally, social. But through all of its socializing, it's creating content and more: it's forming longstanding relationships within the blogger community, and with chefs and consumers, with every mouthwatering food shot and home-chef-inspired recipe.
Through interaction at brand events, both at The Culinary Center or at the farm, these social influencers have become such a close-knit, beef-loving group that their interaction takes place both on and offline. It's characterized by deep belly laughs, amazing food photography, knife work in the Meat Lab and Instagram stories that capture every moment.
Their involvement with the brand and social media allows them to meet people who shop meat cases hundreds of miles away from them and to make an impact that is hard for just one person to do alone. Every picture and every word inspired by these interactions brings more visibility and exposure to the brand's unique story and community.