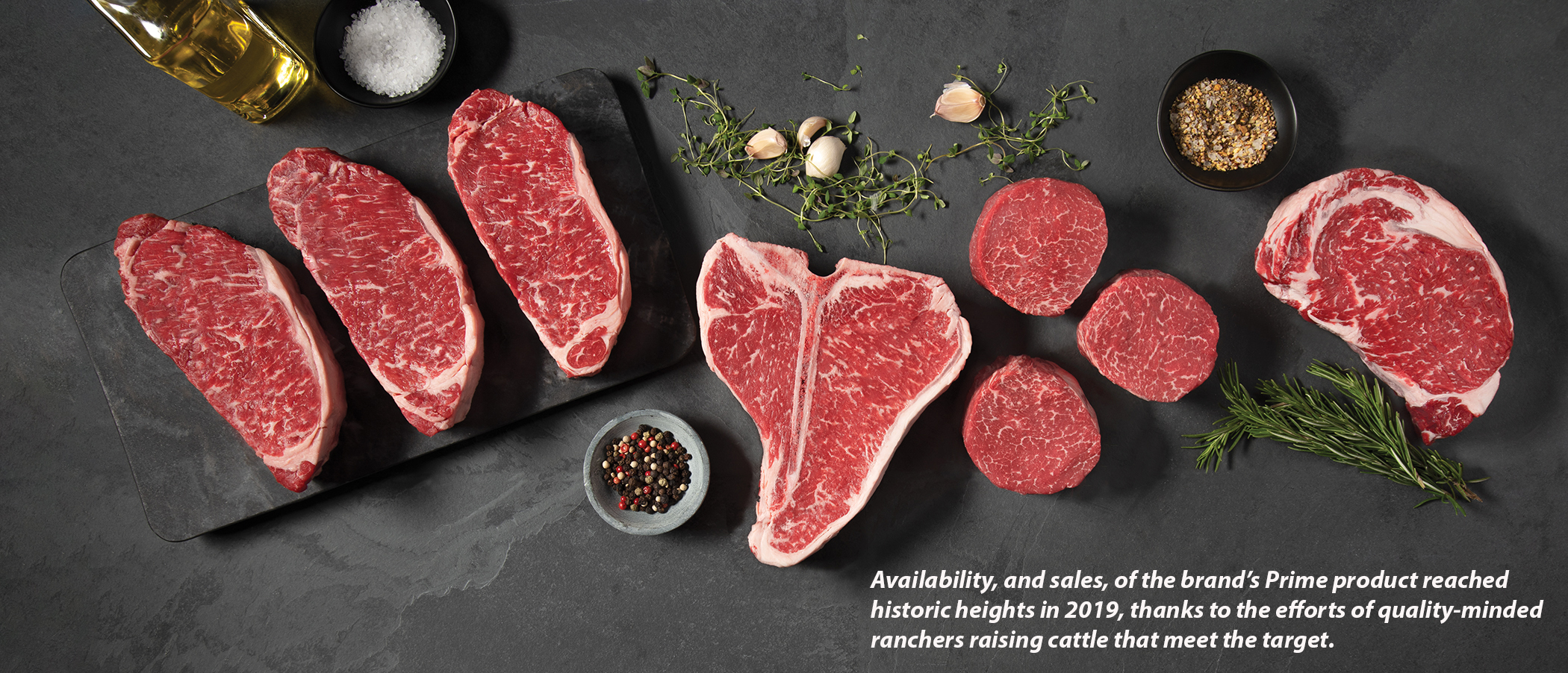 Increasing beef quality and historic availability of Prime propel partners' success
ShopRite, the large Northeastern grocery co-op, has "always been a Choice house," according to Roger Savoia, vice president of meat for its parent company, Wakefern.
For many years, stores also offered the Certified Angus Beef  ® brand as their top-tier beef option.
"Our philosophy here is when we put a Choice item on sale, we always put the Certified Angus Beef  ® brand on sale, too," Savoia explains. This "shadow marketing" has served the retailer well, even through the 2008 Recession and recovery.
"We thought then that sales of the brand might dwindle, or go away; however, it became stronger. The folks who bought it continued to buy it," he says.
Through the decade to follow, the beef marketplace kept evolving. More familiar with the better eating experience premium beef delivered, consumers continued to demand it, sending clear economic signals back to the ranch. Farmers were incentivized to choose the best genetics and commit to the best management practices that result in better beef.
It was a movement that not only ensured a growing supply of highly marbled product for the Certified Angus Beef  ® brand's traditional line, but—like the rising tide that lifts all boats—elevated the quality of beef across the industry. The supply of Select beef dropped 40% from 2010 also to 2018; in 2018, sales of Certified Angus Beef  ® brand product eclipsed the supply of Select beef. Meanwhile, the amount of Prime grew significantly from 2010-18.
Indeed, the supply of Prime product, both commodity and Certified Angus Beef  ® brand Prime, has never been higher than it was in the past year. Yet before 2015, it seemed most in the beef business assumed Prime beef was largely the provenance of steakhouses and other high-end restaurants. A little Prime product trickled into retail channels—one example is Oklahoma-based Reasor's, which started offering it years ago—but not much.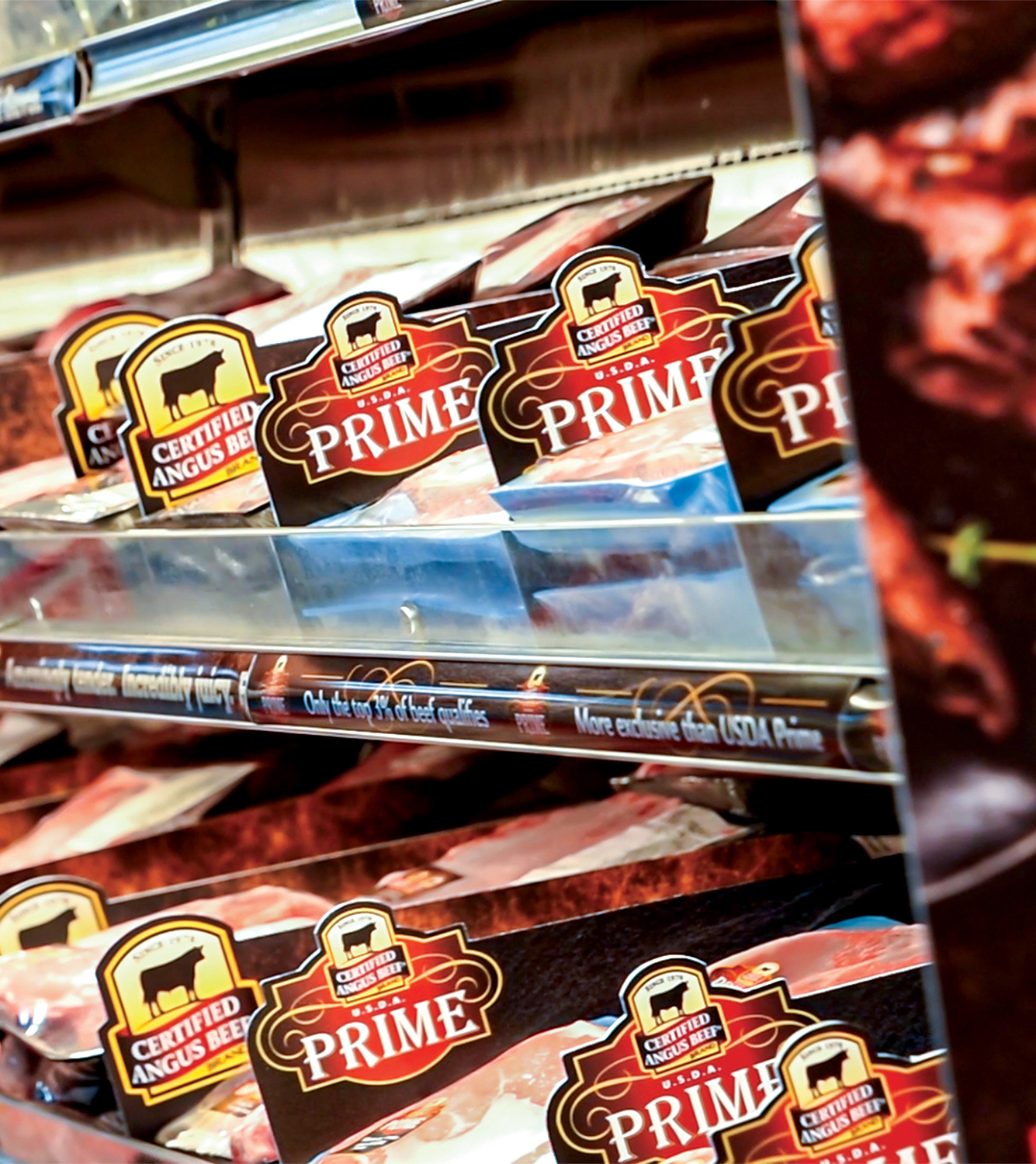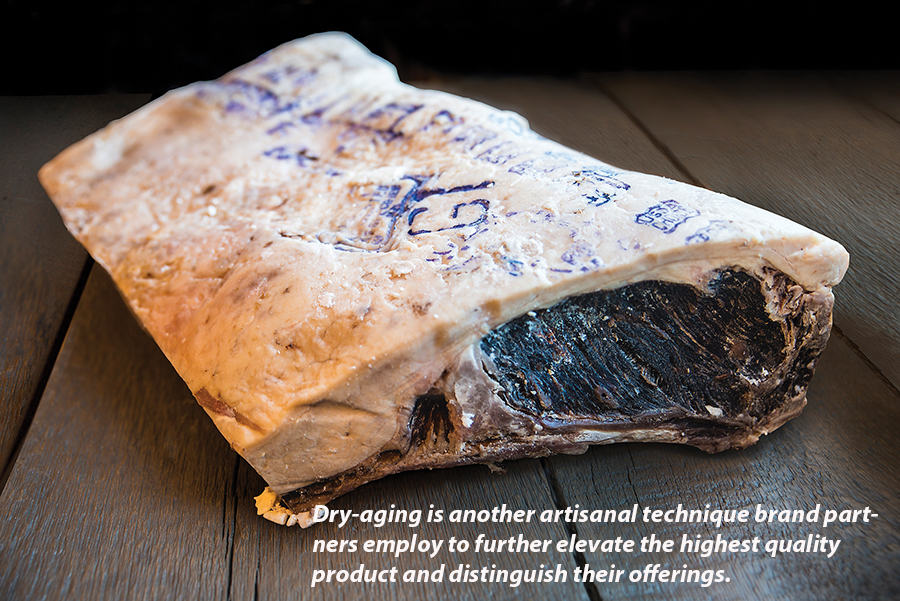 That was expected, even appropriate, perhaps, when Prime hovered at around 2 to 3% of the market, as it had for years. But as the rate of cattle grading Prime drew higher than 8%, brand partners, particularly retailers like ShopRite, started taking note.
"We said, 'let's give our customers an even better eating experience. Let's take them up a step to Certified Angus Beef ® brand Prime,'" recalls John Balog, ShopRite's beef category manager. "They've seen it in restaurants; they know what it is. Now it's their chance to buy it at a supermarket."
But the question remained: if you build it, will they come?
ShopRite started with a test in a few stores to see if they could get consumers to upgrade. It was soon apparent that high-end shoppers and younger generations like the Millennials appreciated being able to find a steakhouse-quality steak in the meat department.
"What we're tracking is that customers are buying Certified Angus Beef  ® Prime, and those customers are the shoppers of the future," says Savoia.
Better yet, Prime didn't cut into sales of ShopRite's other beef options, including traditional Certified Angus Beef  ® brand product, as some had feared it might. In fact, the chain grew category sales by a few percentage points, according to Mark Salerno, the stores' meat merchandising and operations supervisor.
"It exceeded my expectations," he says, noting a lot of excitement both at store level and among the retailer's leadership. They've supported promotions, contests and advertising.
"We want to show that we sell the best beef, not just any beef, and we're really proud of that," he says.
Introducing shoppers to the very best beef
That pride, and the ability to reach consumers willing to trade up, are shared by others who have introduced—and embraced—the highest quality product.
"The evolution of the Certified Angus Beef ® brand in our stores has really brought us to the next level," says Steve Holloway, director of meat and seafood operations for Food City stores. Not only did the longtime brand partner introduce a full line of Certified Angus Beef ® brand Prime this year, but it also scaled back on the Select beef it offered price-conscious shoppers.
"We really put the emphasis on upgrading our customers, expanding the brand presence in our stores. Giving customers another option to upgrade their purchase and have a great eating experience has been a really big differential for us," Holloway explains. "Consumer response has been fantastic. The interaction with our customers has been super, and I think they understand what they're purchasing and the difference in the product."
Troy Schuelke, the meat and seafood director of operations for Trig's, a small Wisconsin-based retailer that introduced the brand's Prime selections in its stores, concurs.
"We've gotten some great feedback on that. Our customers have noticed, and they're coming back," he says. "The brand is the cornerstone of our meat department. It's the highest quality we can put in our case, and every other [protein] program we put in our case needs to be that quality."
In fact, the trend toward Prime has been pronounced. Many retail partners—some new, some not—have added the highest quality label to their repertoire in the past year, including Schnucks, Nam Dae Mun and Amigos Foods. It's a big step for an area of the business that's normally in the shadows of the top dogs in the foodservice business, but like the beef itself, times are changing. In fact, in 2019 retailers sold more Certified Angus Beef ® brand Prime than their foodservice counterparts.
Gelson's prides itself on being the only multi-store grocery chain in Southern California that's licensed to carry and promote Certified Angus Beef ® brand Prime product.
"I've been in this meat business for over 35 years, and I know good beef when I see it and when I cut it and when I eat it," says Sean Saenz, Gelson's senior director of meat and seafood operations. "Anyone can sell a customer a good steak once, but part of our job is to sell that customer a great eating experience every time."

Prime menu options appeal to steakhouse patrons
A great eating experience is exactly what Prime steaks, roasts, grinds and more provide. It's what those 10 science-based standards ensure. And it's what every customer, whether they're slicing into a roast at home or watching waiters deliver a sizzling steak on a white china plate, craves.
Indeed, while much of the growth in Prime sales was claimed by the retail sector, foodservice businesses, particularly when it comes to steakhouses, remained as enthusiastic as ever about the premium product.
Cody Jones, the brand's director of foodservice meat specialty, calls this time of high demand for Prime product "The Golden Age of Beef Quality."
"In this new era of high-quality beef, it is clear that those who focus on quality will continue to be successful while those who focus on price and cut corners will continue to be left behind," he asserts.
Foodservice distributors, such as PFG, Del Monte Meat and Sysco Lincoln, have taken their passion for providing the best-tasting beef available in any market to new levels. That passion shines through in their initiatives, as they hosted Prime-focused fabrication demonstrations, customer dinners, chef playdates and more. Del Monte Meat even created a coffee mug with the brand's Prime logo etched on it—a gift sure to be the envy of all customers.
And for chefs and restaurateurs, Prime continues to make good business sense, enhancing their reputation for consistent quality and an excellent eating experience, ensuring return business in an increasingly fickle climate.
One example is Stark's Steak and Seafood in Santa Rosa, Calif., which offers both traditional and Prime brand cuts. Some of that Prime product is taken to the next level through a signature aging protocol: wet aged, then dry aged in-house.
"It spends about 59 days to get to the plate," says executive chef de cuisine David Zimmerman. "It's important that customers know we don't take shortcuts.
"We want someone walking into the restaurant for the first time to feel welcome, and to feel that classic steakhouse feel, with the dark wood and leather chairs," he explains. "They need to know that the quality of the restaurant is going to represent the quality of the meat they're going to order. We need to have control of the product, and to start with the very best, very consistent, very executable product to do that."
John Pickerel, owner of the Buckhorn Steakhouse in Winters, Calif., agrees that consistent quality is key. He's had Certified Angus Beef ® brand Prime sirloins in his product mix for the past 20 years.
"Our philosophy is: nothing matters except the guest returns. We're always working on the return visit," Pickerel explains. "The speed of change in the restaurant business has never been so quick. We have to remain relevant to our customers and to remain of value."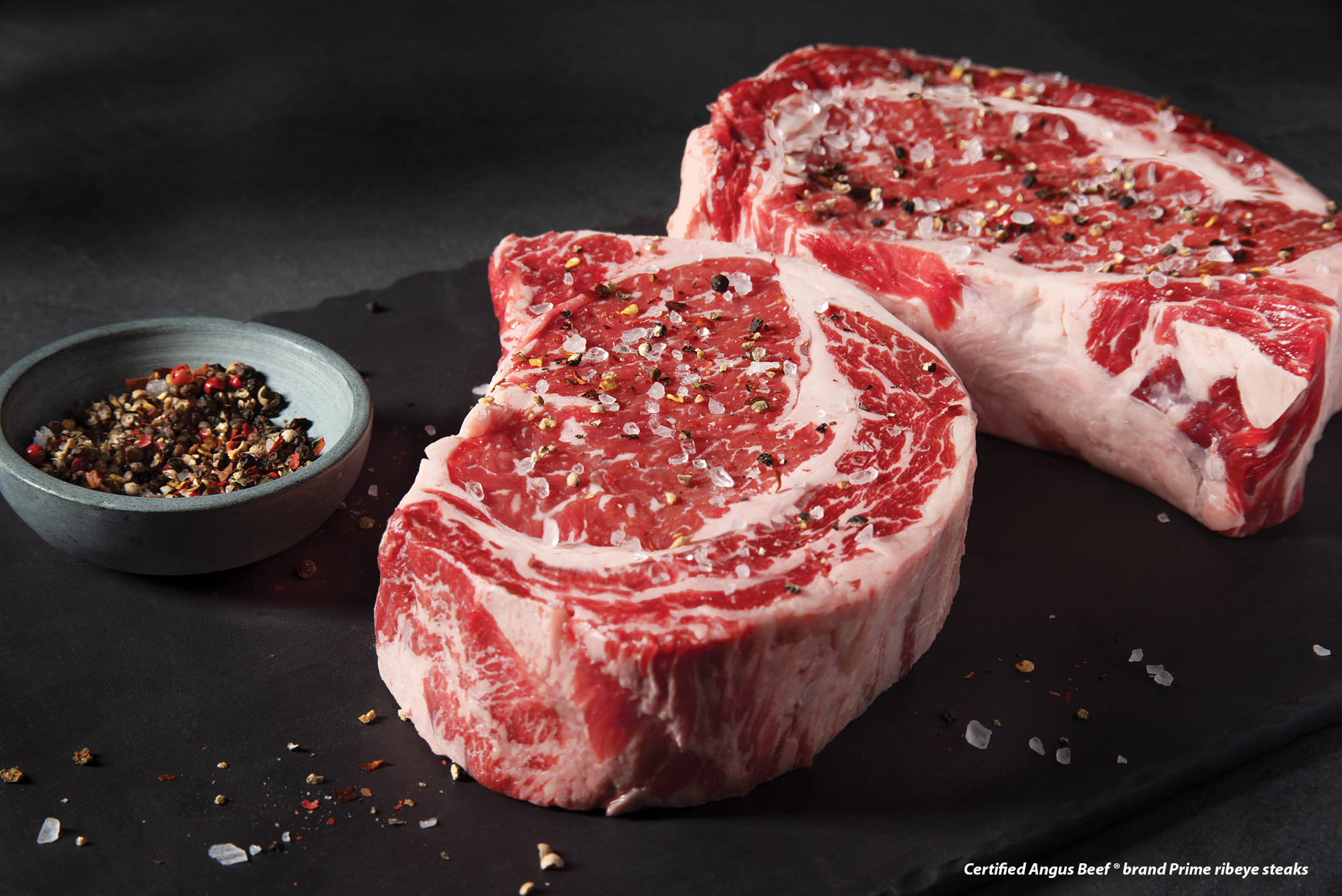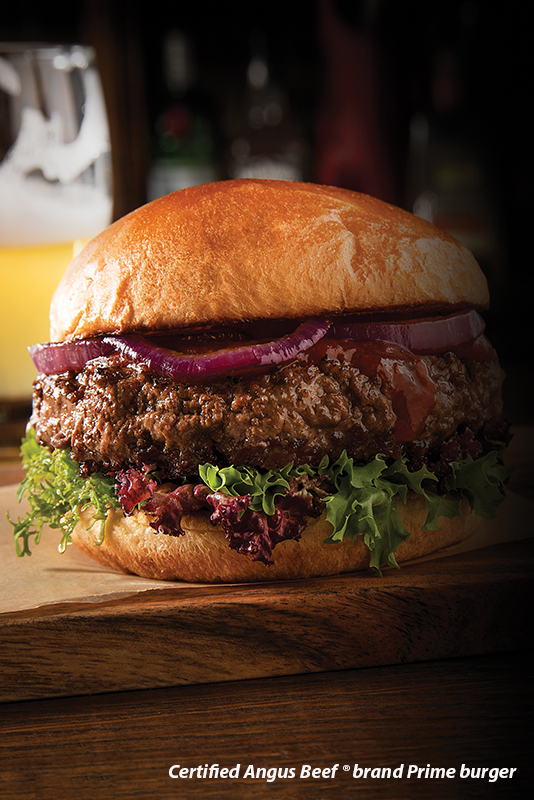 It's probably not a surprise that a restaurant named Prime Cincinnati has built its business on the very best steaks available. Indeed, the restaurant recognized as the brand's 2019 Steakhouse of the Year knows it must make the best impression on customers.
"When you have somebody come into a restaurant like ours, they're often coming to celebrate special occasions, and we need to understand that we're going to be part of that memory," explains managing partner Nelson Castillo. "We're going to be part of that birthday, or that 25th or 50th anniversary, so we have to be perfect. They come together as a family with friends to share that special night, and they share it with us. So we have to deliver the Prime experience."
Executive Chef Shawn Heine agrees they have a responsibility "to bring everything we can to the table." That includes not just the finest steaks, and seafood of equal quality, but raising the bar with an in-house dry-age program. Even the restaurant's burger, introduced as an option at lunch, ups the ante. Because the restaurant cuts its own steaks, there's plenty of Prime trim to use. And based on the success of that original burger, Heine introduced a new burger, crafted from whole chuck clod that's dry-aged before being trimmed and ground.
"We want to make everyone's meal the best possible meal they could ever have," explains Heine. Exceeding guests' expectations is the goal, achieved by elevating their standards.