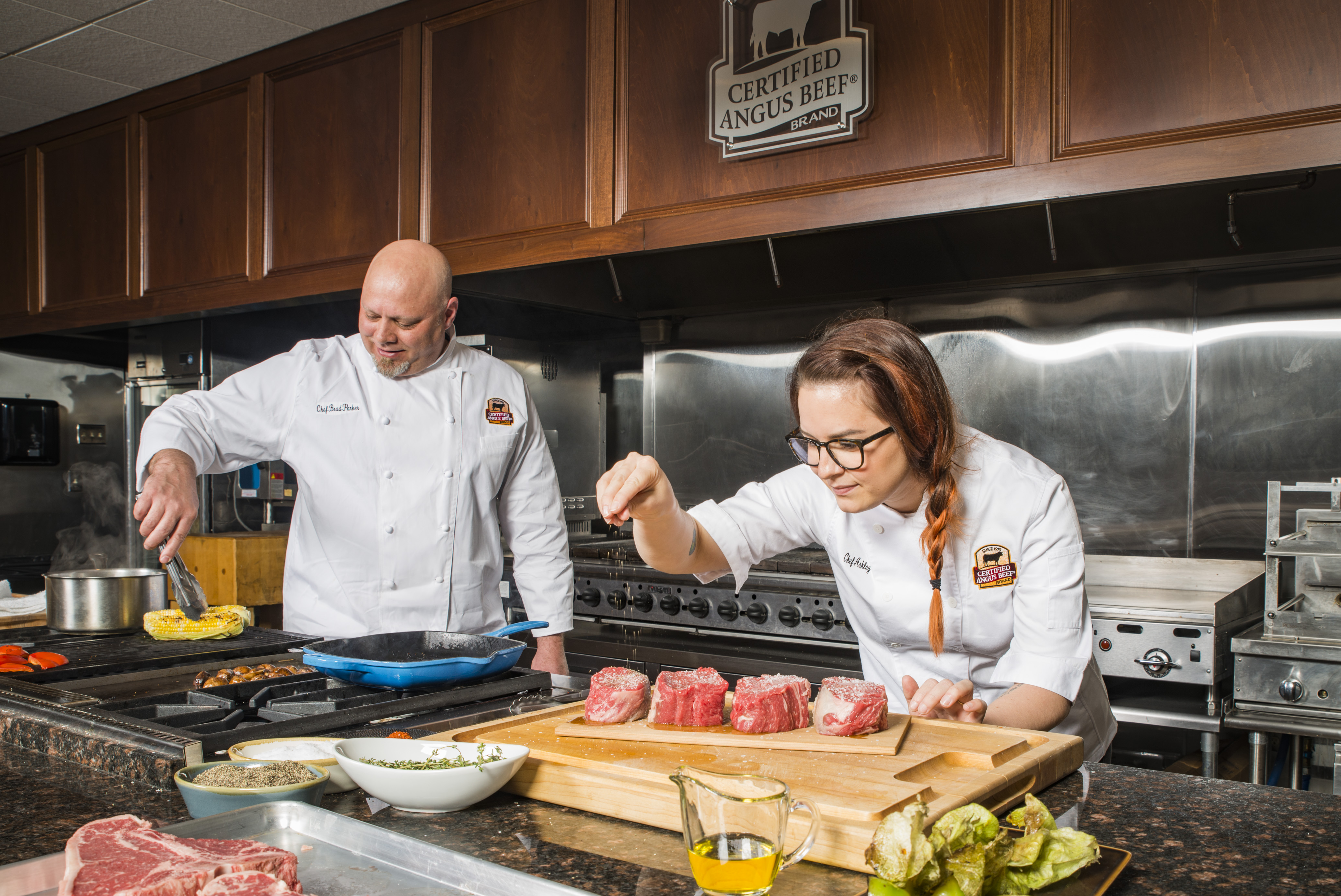 Back in the 1700s, John Montagu, an Englishman and notorious gambler, was sitting at his card table when the pains of hunger overtook him. He asked his cook to bring him something he could eat without having to excuse himself from his seat. The cook returned with a meat and bread combination that Montagu ate so much and made so popular that today, as legend and historians agree, we know the Fourth Earl of Sandwich as the creator of the beloved—you guessed it—sandwich.
But, like most great culinary minds, he had to find inspiration somewhere. According to History.com, he most likely found it during his travels to the Mediterranean. There, he would have enjoyed Turkish and Greek platters full of meats and cheeses stuffed between slices of starchy delight.
Our chefs, like Montagu, have enjoyed a sandwich or two in their days. From their childhood nibbles to their adulthood travels, they developed their own versions of tasty handhelds and open-faced treats during Chef Ideation Day—an annual, one-day event just for the Certified Angus Beef ® brand's chefs to take over The Culinary Center and have fun.
Take a whiff!
Tenderloin Fritter Bánh Mì
Assistant Chef Brad Parker took his love for Asian food and flavors to the next level with his beefed-up version of a classic, Vietnamese sandwich.
"I had a bánh mì in Cleveland at a Vietnamese restaurant, and I thought that if I could take the tenderloin, pound it out and make a fried fritter, then I could create my version of what people in the states would typically call a sub or hoagie," Chef Brad shared while showing a picture of the dish.
To complete his creation, Chef Brad included top sirloin pâté and hasselback cucumber before topping everything with homemade dressing, thinly sliced red onion, and cabbage and cucumber salad.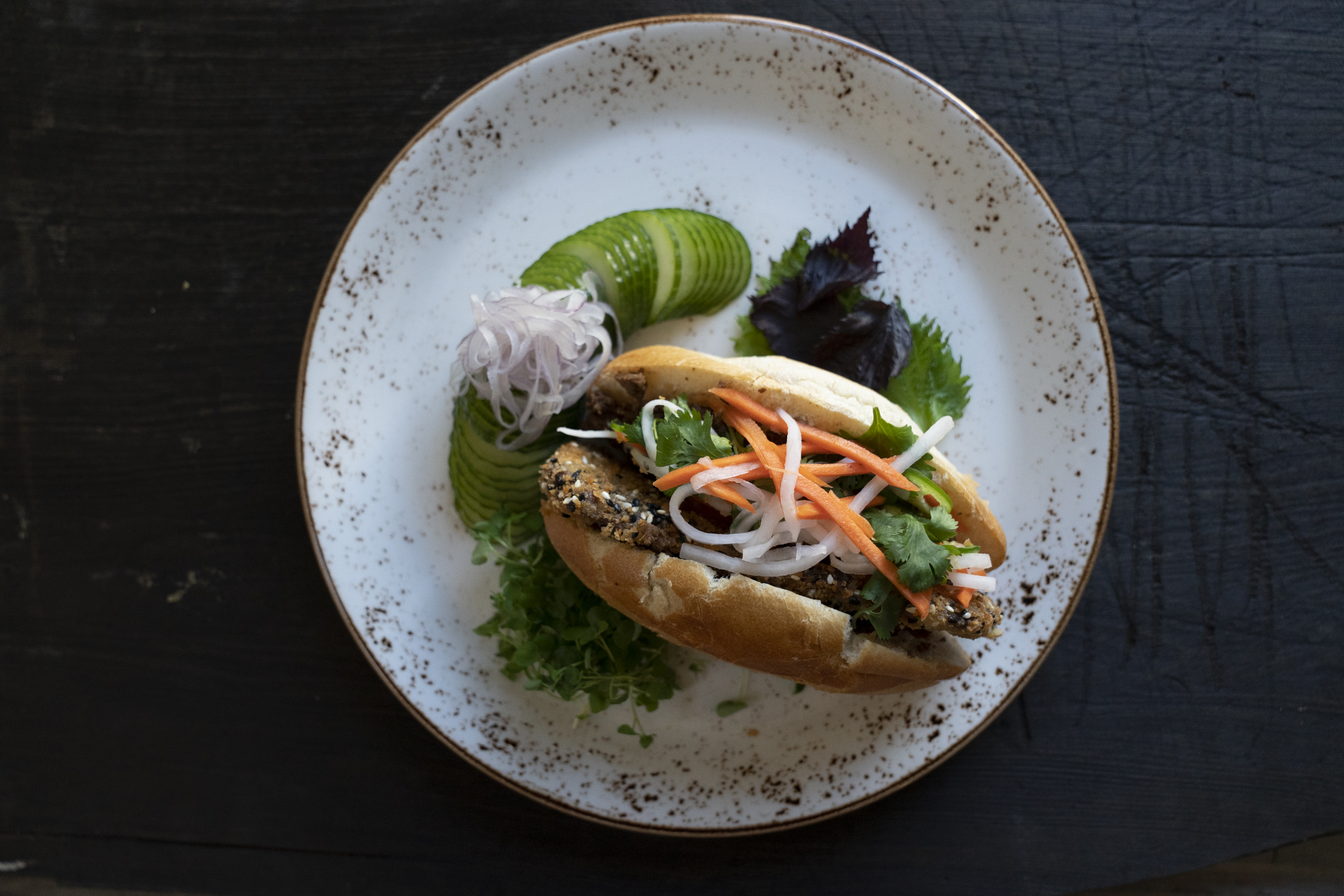 Short Rib Monte Cristo
This next Chef Brad masterpiece makes the standard brunch favorite look, well, just plain silly.
"When I lived in Maryland, I used to eat a sandwich like this at a local pub, and so that was my inspiration. They didn't use short rib—just the typical ham and turkey—but because I'm here at The Culinary Center, I like to incorporate beef in some way," Chef Brad said.
And incorporate beef, he did. His Monte Cristo was stacked with braised short rib, ham and turkey on pan-fried custard bread. He placed the hearty handheld in the oven to finish before serving it with sweet, raspberry jam and sweet potato fries.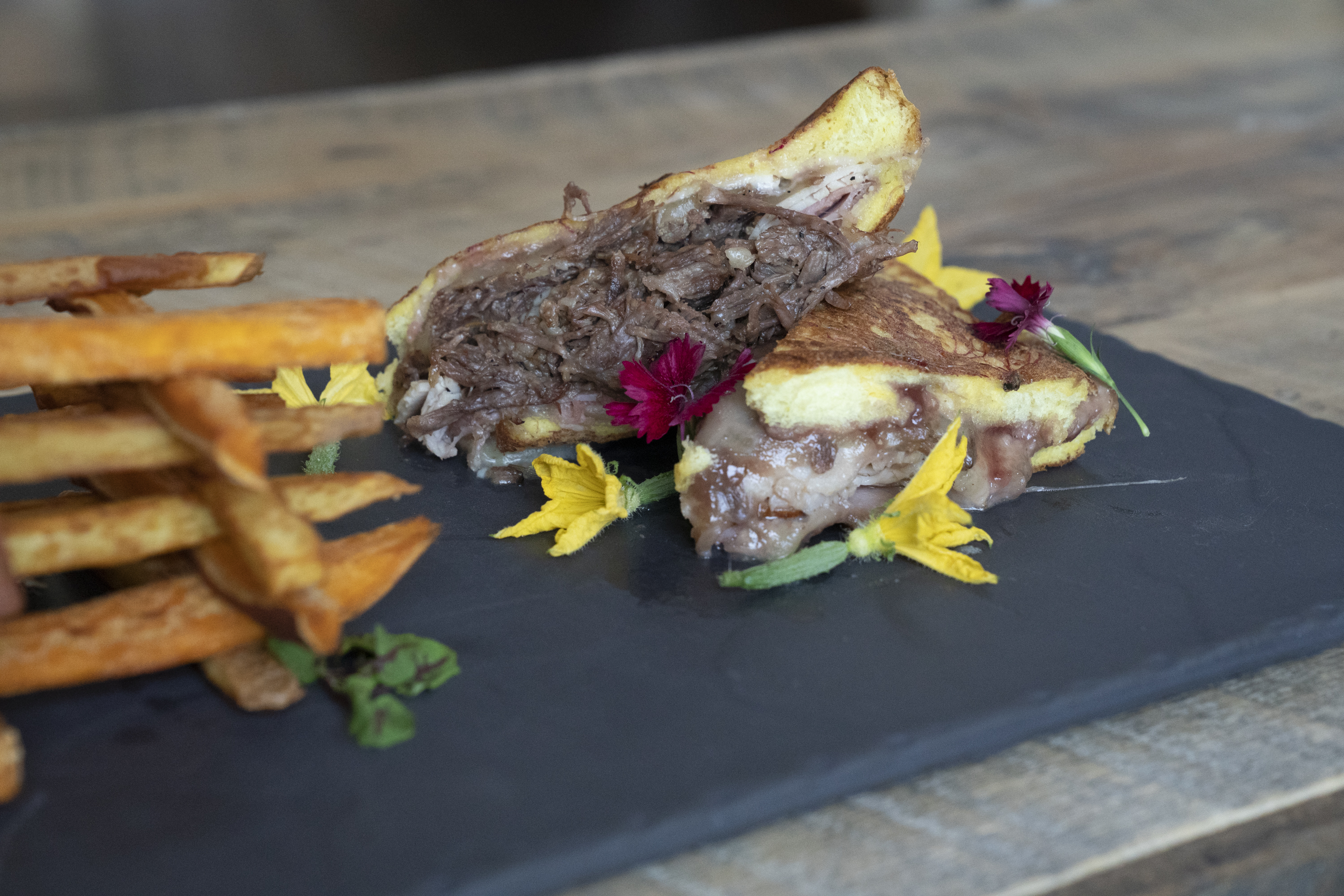 Smoked Ball Tip Sloppy Joe
If you grew up without eating sloppy joes regularly, then you did not have the typical, American childhood. Luckily for Chef Brad and our taste buds, his mom went the homemade route, moving her son to innovate a classic.
"My mom used to make her own sloppy joe mixes, and she did something similar," Chef Brad shared with a grin. "She never bought the canned sauce."
The first big change Chef Brad made was using ball tip instead of ground beef. Next came the sauce: a delightful, slightly bitey mixture of chipotle and adobo sauce, garlic, tomato paste, salt and pepper, and of course, sprinkles of love and culinary talent. The final change ups included the use of a pretzel bun, as well as toppings, like a sunny-side-up egg and avocado.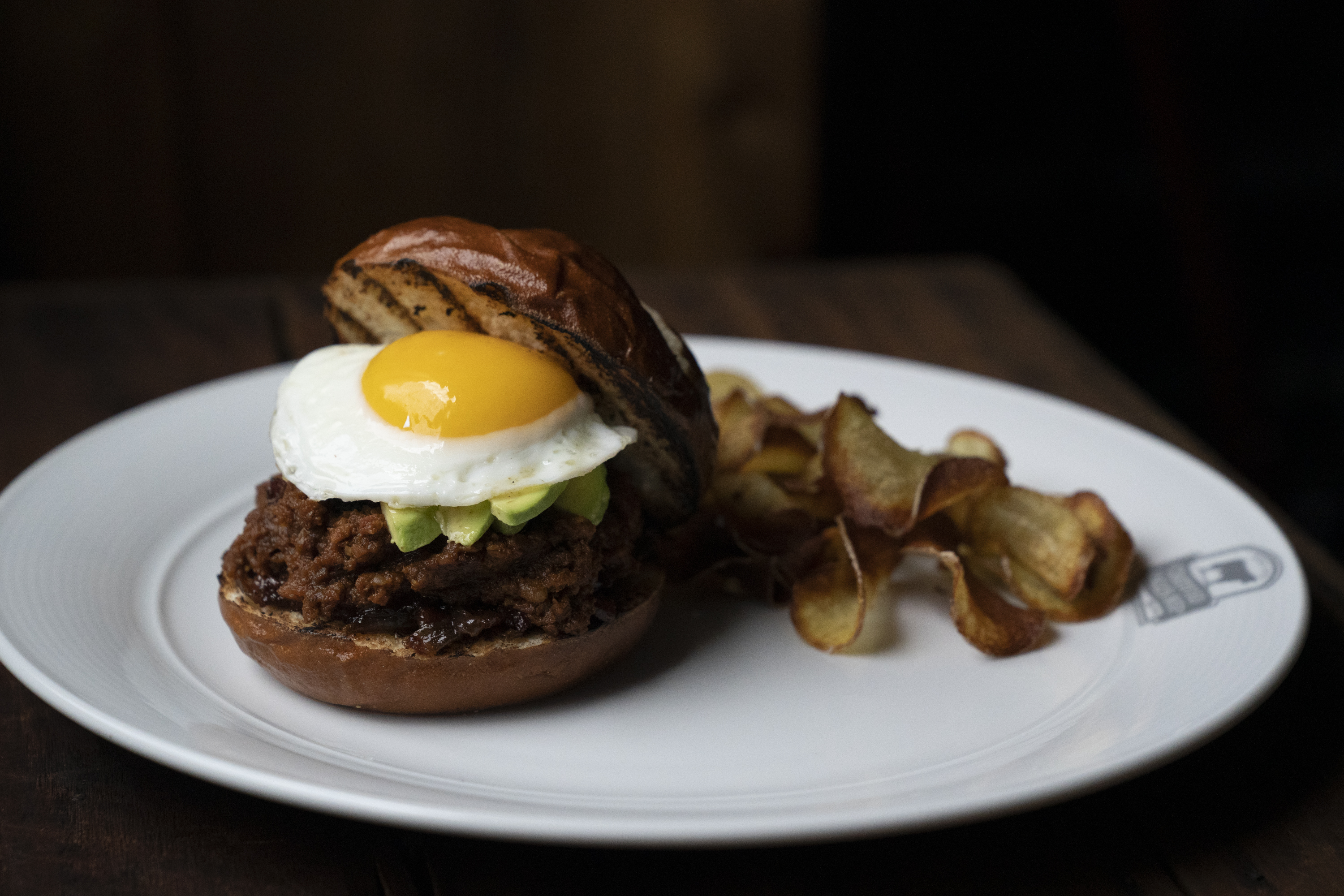 Millennial Toast (aka Hangover Toast)
"I named it Millennial Toast because my generation has made avocado toast so popular, and that's basically what it is. I just chef-ed it up a little bit," Executive Chef Ashely Breneman noted, as she took a quick break from her duties at The Culinary Center to chat.
On thick sourdough bread that she toasted with whole-fat butter, Chef Ashley spread fresh avocado (not guacamole), topped it with thinly sliced, brown sugar-rubbed top sirloin that she cooked and then chilled, runny egg, chili flakes and fried onions. Doesn't that sound like the perfect meal to wake up to after a night out?
For the young chef, the open-faced dish was more than that. It serves as a testament to her generation and the challenges that come with being a part of it.
"I'm the youngest chef on staff, so I'm always challenged with bringing this young, whimsical take on dishes. It's empowering to me, so I welcome the challenge," she said. "I like making a nod to being a 27-year-old corporate chef trying to make beef innovative."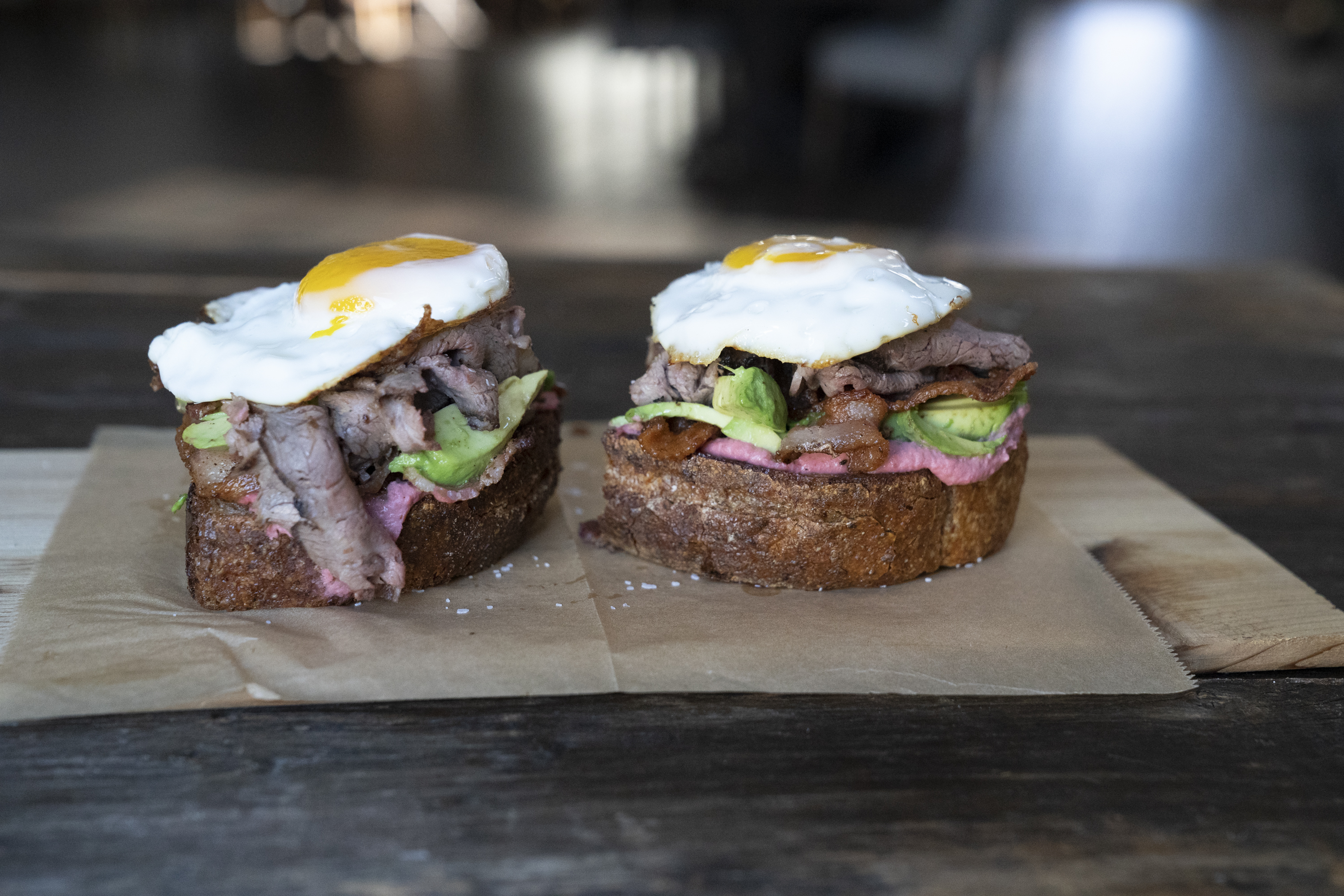 McBiggs' Rib Sandwich
Unbelievably, the golden arches' fan favorite inspired Director of Culinary Arts Chef Tony Biggs to stuff a lightly buttered and toasted hoagie bun with not just any meat but beef back ribs.
"I sous vide the ribs overnight, which allowed me to remove the meat from the bones without tearing the slab apart. Then, I refrigerated it a few hours, dipped it in our house-made barbecue sauce and grilled it," Chef Tony shared.
He completed the dish with dill pickles, of course, and now looks forward to satisfying his rib sandwich cravings any time of the year.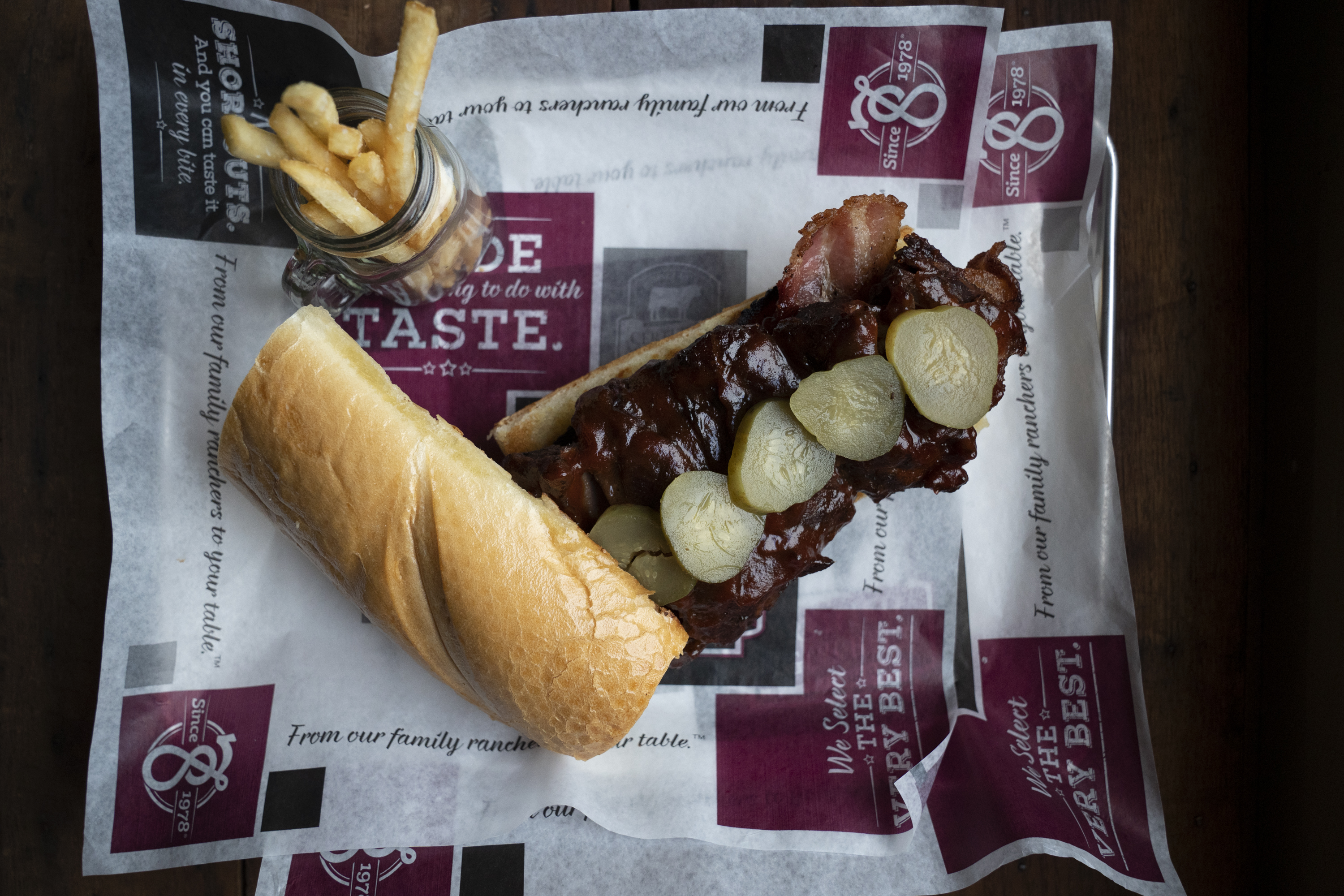 Are you hungry for more fun between the buns? Check out
Thrillist's list
of sandwiches from around the world.