You'll see three themes up and down the Los Tanitos menu: Italian, Argentinian and American.
That's no mistake. It's head chef Carla Dilorenzo's heritage.
"My entire family's Argentine, my father's Italian. I was made in Argentina, but born and raised here," she says.
Even Lost Tanitos is a throwback as it is Spanish for "children of the Italian." It extends to her personal brand, Che Tanita, "daughter of the Italian."
Her values are reflected in her ingredients and products included in her shop. Dilorenzo chooses the Certified Angus Beef ® brand, because it's like family to her.
"There's so much more to the steak on your table than people realize," she says." "It's not just a brand; there's a family behind every steak I serve."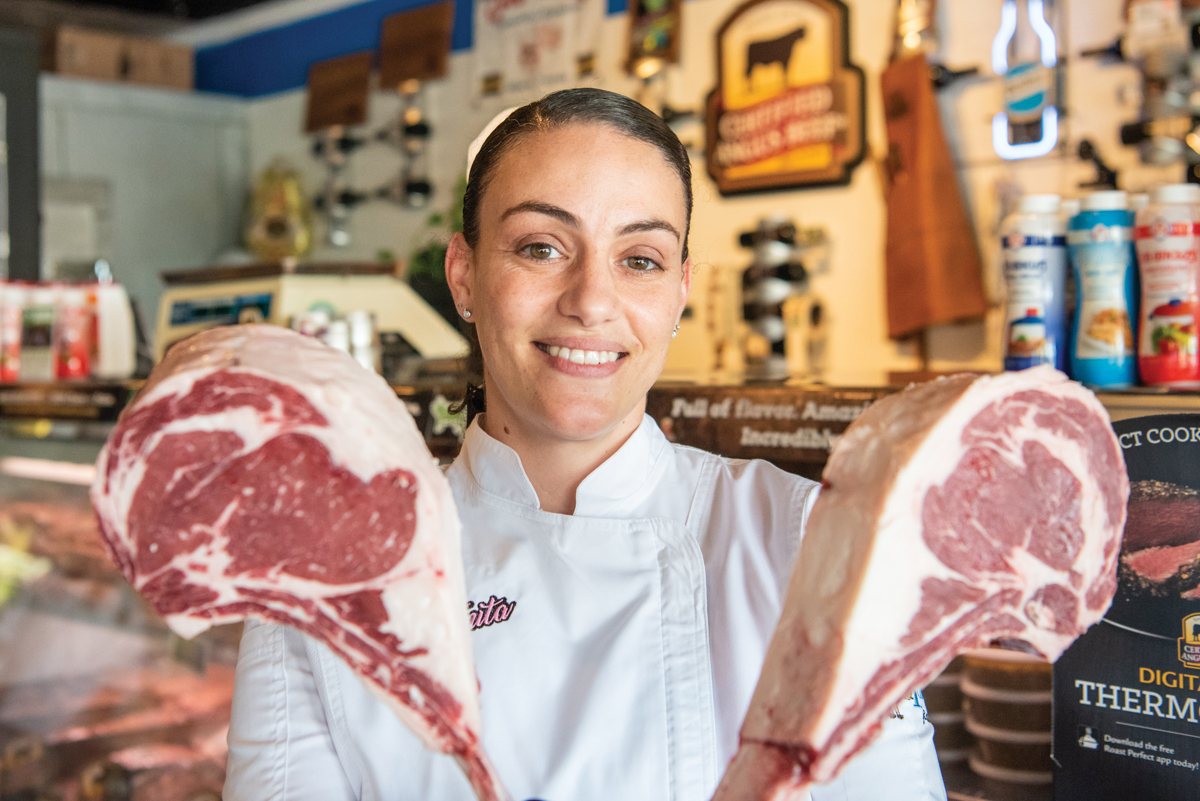 In 2020, Carla was a finalist for the Certified Angus Beef Innovator of the Year with a sirloin flap roulade. A dish with Italian and French origins, it was crafted to be distinctly hers. 
Sirloin flap is one of the most common cuts in Argentina. A customer came in and asked Dilorenzo to butterfly one but didn't want it afterward.
Rather than waste it, she decided to mimic the Argentinian dish matambre (stuffed veal breast) and filled it with veggies, mozzarella and spices, and then rolled it, bringing about her sirloin flap roulade.
Self-taught by culinary standards, there's no pedigree of chefs leading to Dilorenzo's success – unless you count her father.
He's been a butcher for 65 years and Dilorenzo's been by his side breaking down beef since she was 16.
"My father is 84 and still comes in every morning and portion controls all the cuts," she says. "He nails the 8 ounces every time. We like to say he has a scale in his eyes. Slowly but surely, I'm starting to be the same way."
She knows the cuts and insists on breaking down subprimals.
It wasn't until their head chef left without notice that she took control of the kitchen and found her true devotion: cooking.
With knowledge of the carcass and a rich cultural heritage, the kitchen became more than appliances and recipes: it's a place to tell her story.
She imports Argentinian spices and doesn't serve anything she doesn't believe is the very best.
She says her father always told her to "do something to stand out, to be different. You have to imagine whatever it is you're doing, imagine something nobody else has done and do it." So she did.
Her empanadas are front and center, displayed in the case as you walk in the restaurant-market. Traditional flavors like pollo, chorizo and carne (most popular) are there, but so are cheeseburger, caprese, and mac and cheese.
The Milanese on her menu is traditional veal and pork. She offers it as the Certified Angus Beef ® brand or chicken.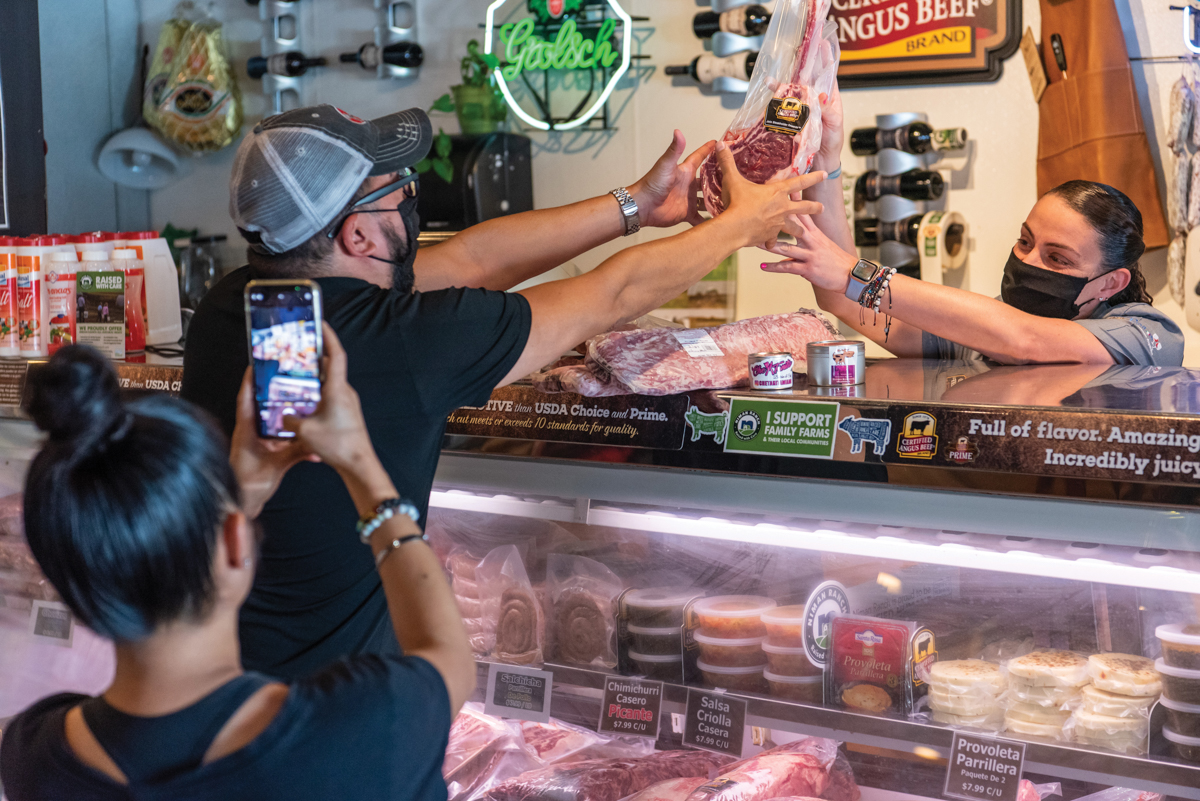 Outside the walls of Los Tanitos, she is Che Tanita: a female butcher in a man's world, but that's just a side note. She stands tall with the best of them, even at 5'3".
What may come off as a bubbly, almost carefree personality, is authentic energy from her food and passions in the kitchen and behind the meat case.
"While you're eating my empanadas, just imagine a little Latin girl in the kitchen singing and dancing. Behind every one, there's a lot of love. I can guarantee that," Dilorenzo says.
Family recipes with a personal twist, she remains true to herself, true to her family and true to her food. Sharing her heritage using ingredients and people she trusts, Carla positively influences the world around her one beefy bite at a time.