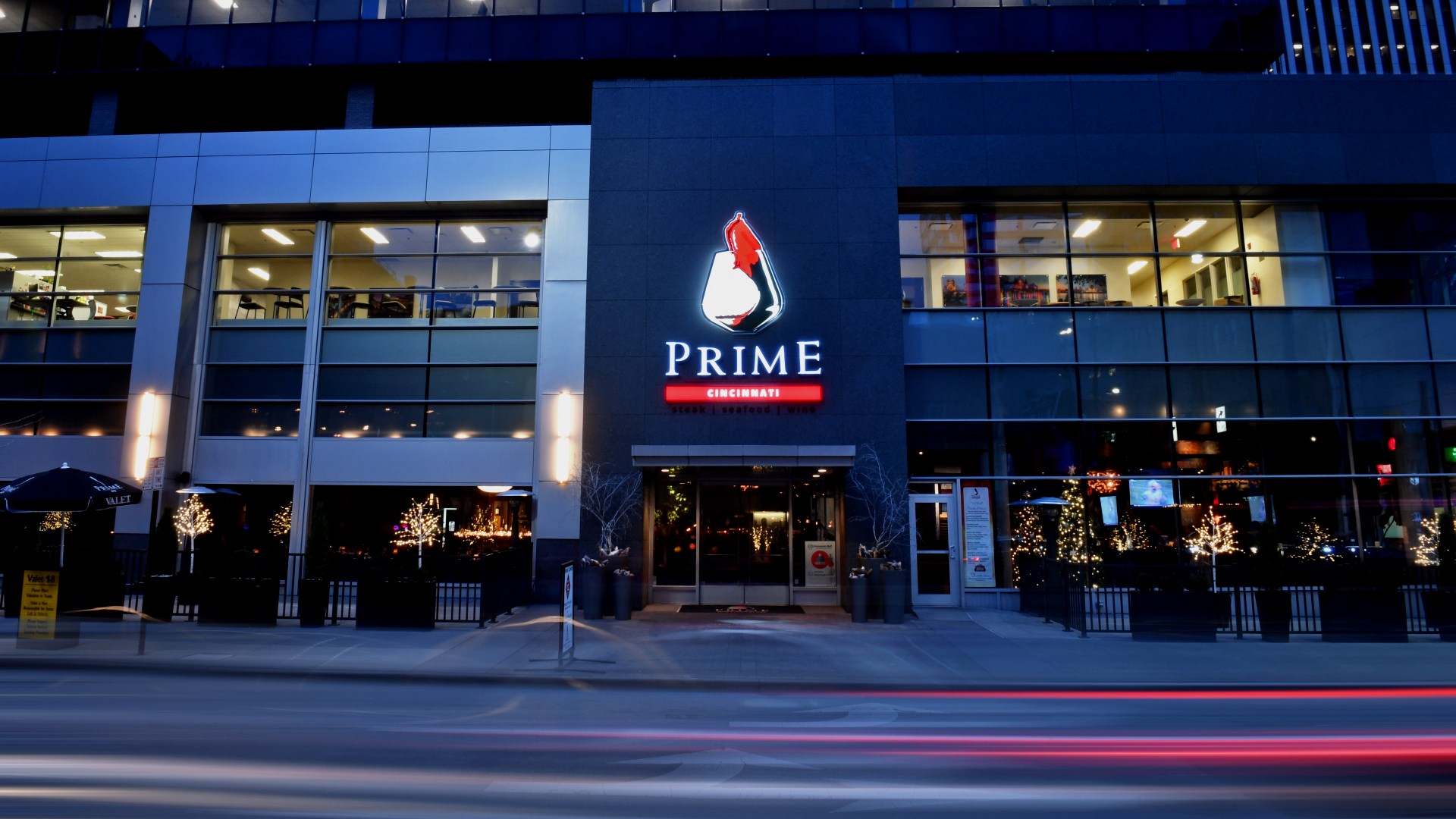 Thousands of people living in the Greater Cincinnati area seeking delectable delights have flocked downtown to feast on huge hunks of dry-aged, well-marbled steaks at Prime Cincinnati since the giant logo was hung over its entrance doors.
True to its name, Chef Shawn Heine's house of meat has a well-earned reputation for excellence behind its Certified Angus Beef ® brand Prime cuts and hard-to-find seafood options flown in from the coasts daily.
But for all the elaborately prepared dishes and exotic ingredients that jump out at the initial scan of the menu, one of the most unique dishes is often completely overlooked.
That's because, in this grand space of opulence and lavishness, a Certified Angus Beef ® brand Prime dry-aged burger available on the bar and lunch menu serves as Heine's shot across the bow for patrons to take notice—his culinary cred ventures well beyond the fancy.
The idea of a burger made from dry-aged beef trim is nothing new, but when made with Heine's go-big-or-go-home approach to all things, this piece of meat becomes something truly to behold.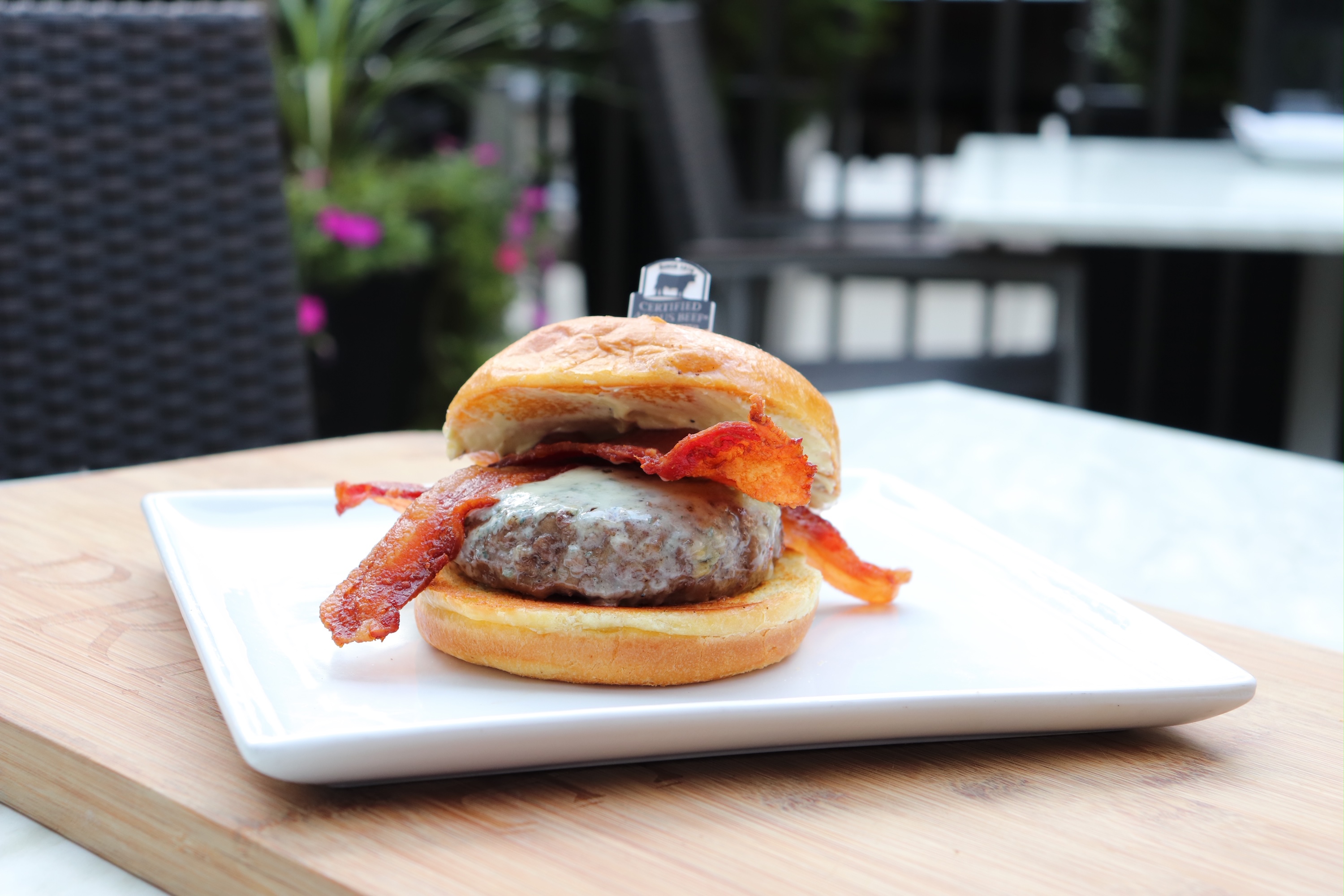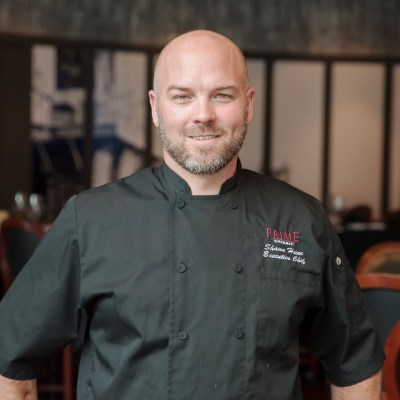 For starters, the Prime Cincinnati dry-aged burger isn't made with just trim from the prime cuts coming from Heine's dry-aging cooler. Rather, he actually sources entire chuck clod subprimals and ages them specifically for the purpose of going into the meat grinder.
Classically, three things happen during the dry-aging process: a natural enzymatic breakdown that tenderizes the meat, the evaporation of moisture leaving more intense, beefy flavors within and, at least in coolers inoculated correctly, mold growth that imparts its own regional flavors.
And when you take that dry-aged piece of meat and grind it, well, just imagine the intensity of funk and richness.
To finish it off, Heine continues his willingness to always turn it up to 11 by topping his funky patty with even funkier blue cheese, bacon and garlic aioli.
Burgers, it should be known, are near and dear to Heine's heart. In addition to the dry-aged burger on his menu, are burgers named for his two sons, Paxton and Jack. And next door to Prime Cincinnati in his other concept—an Irish pub-style joint called Street City Pub—burgers dominate the menu. In particular, his FC Cincinnati burger is a staple for Major League Soccer goers in the Queen City.