What's for dinner tonight?
The daily query prompted fresh answers this year. As options waned, grocery stores stepped up to deliver.
People craved beef. Since this spring, they came to enjoy it more and more in their own home-cooked meals.
That led to 602 million pounds of Certified Angus Beef ®  cuts sold at meat counters this year, a 12% annual increase. Favored steaks when dining out — ribeye, strip, tenderloin and top sirloin — increased 14%, closely matched in rising popularity by ground beef.
Signs of innovation, resiliency and hope pull the community forward.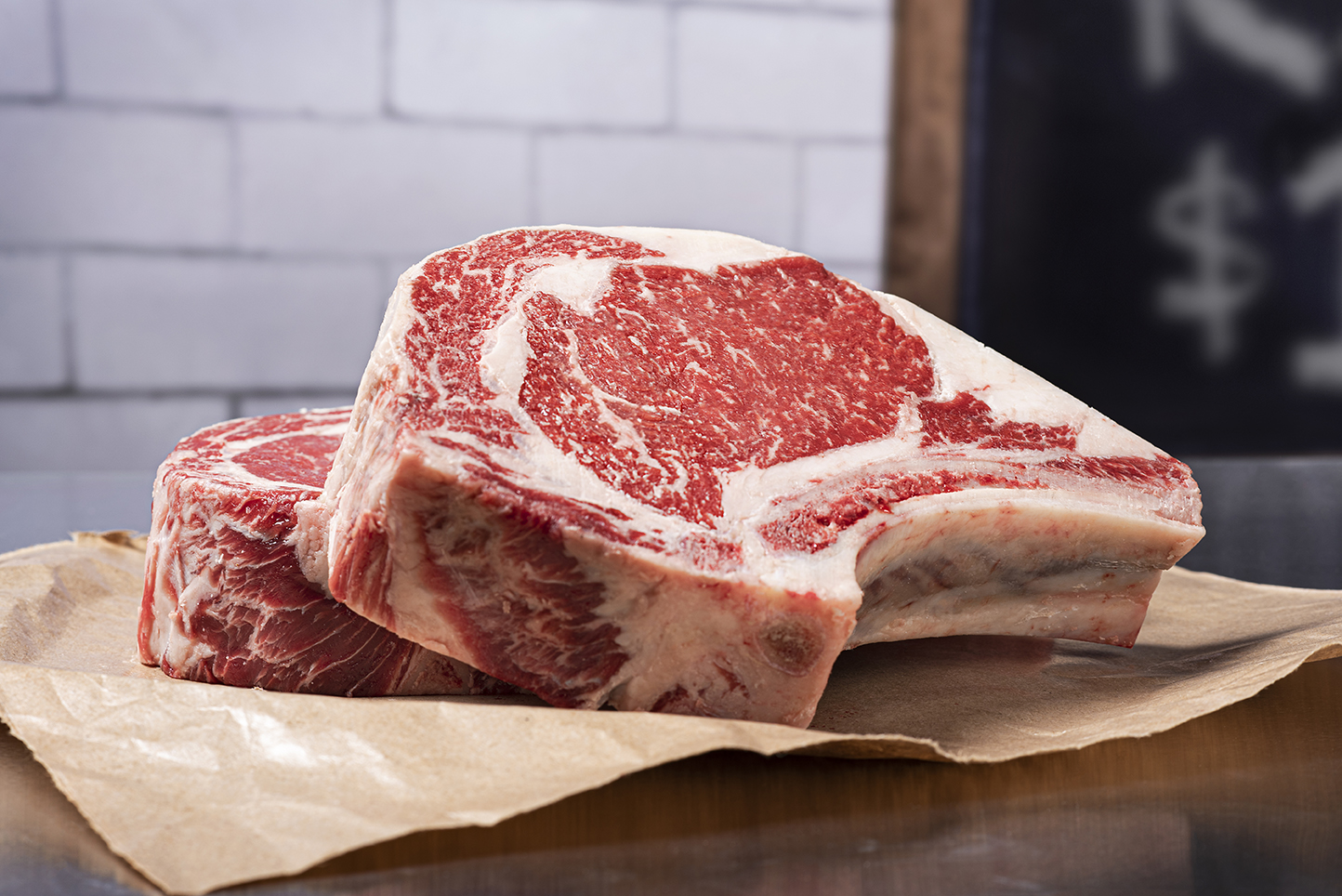 Timing Prime
Flavor still reigns supreme, carving out opportunity for luxury beef. Weis Markets introduced Certified Angus Beef ®  brand Prime for summer grilling in 200 Northeastern stores.
"More customers want high-end, restaurant-quality beef than ever before," said Weis Markets Director of Meat, Doug Becker. "We patiently waited for the right time and it has been very well received."
He anticipates Certified Angus Beef ®  brand Prime demand growing in the coming months, right into summer 2021.
"Customers know the product is special as soon as they walk in the store and arrive at the meat case," said David O'Diam, Certified Angus Beef ®  vice president of retail.
Marinated steaks, case-ready burgers, heat-and-serve entrées and corned beef offer variety and convenience for home-cooked meals. QFC stores, based in Seattle, added case-ready ground chuck and sirloin Giant Eagle, based in Pittsburgh, offered beef bacon. Weis Markets also captured customer interest in simple meals with shaved steak from Bertolino Foods.
"We knew that would be another opportunity to sell customers a superior product," Becker said. "Any time we can expand our offerings to shout the Certified Angus Beef ®  brand, we take advantage of it. It's a great item in our fresh beef offerings."
Ground beef, the largest retail beef category, gives shoppers more quality and versatility. Case-ready ground beef, patties, bricks and steaks reduce shrink and out-of-stocks. They help retailers manage labor and keep the case stocked late in the day, while offering leak-resistant and freezer-ready packages.
Consumers also leaned into comfort foods more this year and learned about roasting and slow cooking from the brand's Roast Perfect app.

Convenient Ways to Learn
"Retailers offering the brand have an edge," O'Diam said. "If you can't dine out for a great meal, you can have it at home."
The necessity of DIY fine-dining meant consumers searched for online tools to develop new skills. Recipes, social videos and digital tools helped them conquer the kitchen to create and serve restaurant-quality, beefy meals.
Similar resources are essential as retailers finetuned their ecommerce sites for curbside pickup and delivery. Consumer confidence in online meat purchases continues to grow.
"What we now have is a consumer that is very comfortable and a lot more confident in the kitchen, and this is a great way to engage them," said IRI's senior vice president of protein, Chris Dubois, during Annual Conference. "The more you can talk about quality, share ideas and integrate with the shopping, experience will continue to drive sales and keep beef at the top of the list."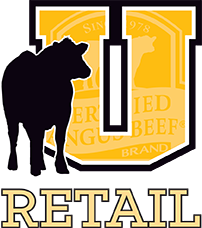 Continuing Education
Shoppers often seek tips and advice from meat staff. The ability to offer solutions and engaging experiences sets businesses apart, in store and online.
The brand new Retail Certified Angus Beef ®  University, launched in September, offers easy tips for meat staff to gain confidence for talking about beef quality, nutrition and beef preparation.
The 20-minute training can be included in a retailer's training platform for added ease, including a short video for all store associates.
Training proved insightful for Southeastern Grocers, which launched the brand across 421 Winn Dixie, Harvey's and Fresco y Mas stores from October 2019 into summer. Winn Dixie leaders and store managers attended on-farm training in October, helping them understand the brand's quality mission and the family farmers and ranchers it supports.
Known in the market as "the experts in beef since 1925," Winn Dixie trainings continued throughout the year into spring. That's when online sessions reached more than 650 associates, in English and Spanish, helping them introduce the brand's fresh and Prime cuts, marinated meats, corned beef and other case-ready items to customers.
In fall 2019 more than 100 Giant Eagle meat managers attended a two-day training at the brand's Culinary Center. Hands-on fabrication and cooking prepared them for an experience to discuss with customers at the meat case. The group followed up with online education this September. A Culinary Center Live session focused on deepening beef knowledge, including a virtual pasture walk at Atterholt Farms.
"The feedback that I have received was outstanding," shared Joe Seibel, Giant Eagle's meat merchandising manager. "They were amazed that the time went by so quickly and were glued to their computer screens. With continued follow-up and in-store training, I am confident we will grow the brand together."
Retailers continue to transform, creating an experience both in person and online that feels personal.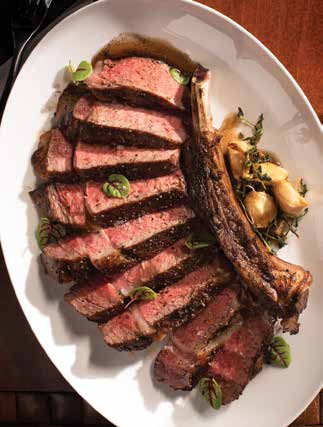 We know what will happen the next time someone asks, "What's for dinner?" brand retailers will readily answer with the right tools to make it easy, and the best beef to make it memorable.