From ranch pastures to home kitchens, social media connects beef eaters around the world. Trending digital isn't new, but increased dramatically as stay-at-home orders meant added screen time.
"Everyone was eager for a connection and social media was the place people turned," says Margaret Coleman, the brand's director of digital platforms. "It's our job to figure out how we can entertain, educate and engage."
Simply great beef, fun recipes and friendly faces filled the brand channels, teaching how to cook with a pandemic pantry. Really fresh faces and locations appeared in videos as chefs recruited their kids to help film from home kitchens, creating meals and relatable moments the whole family could enjoy.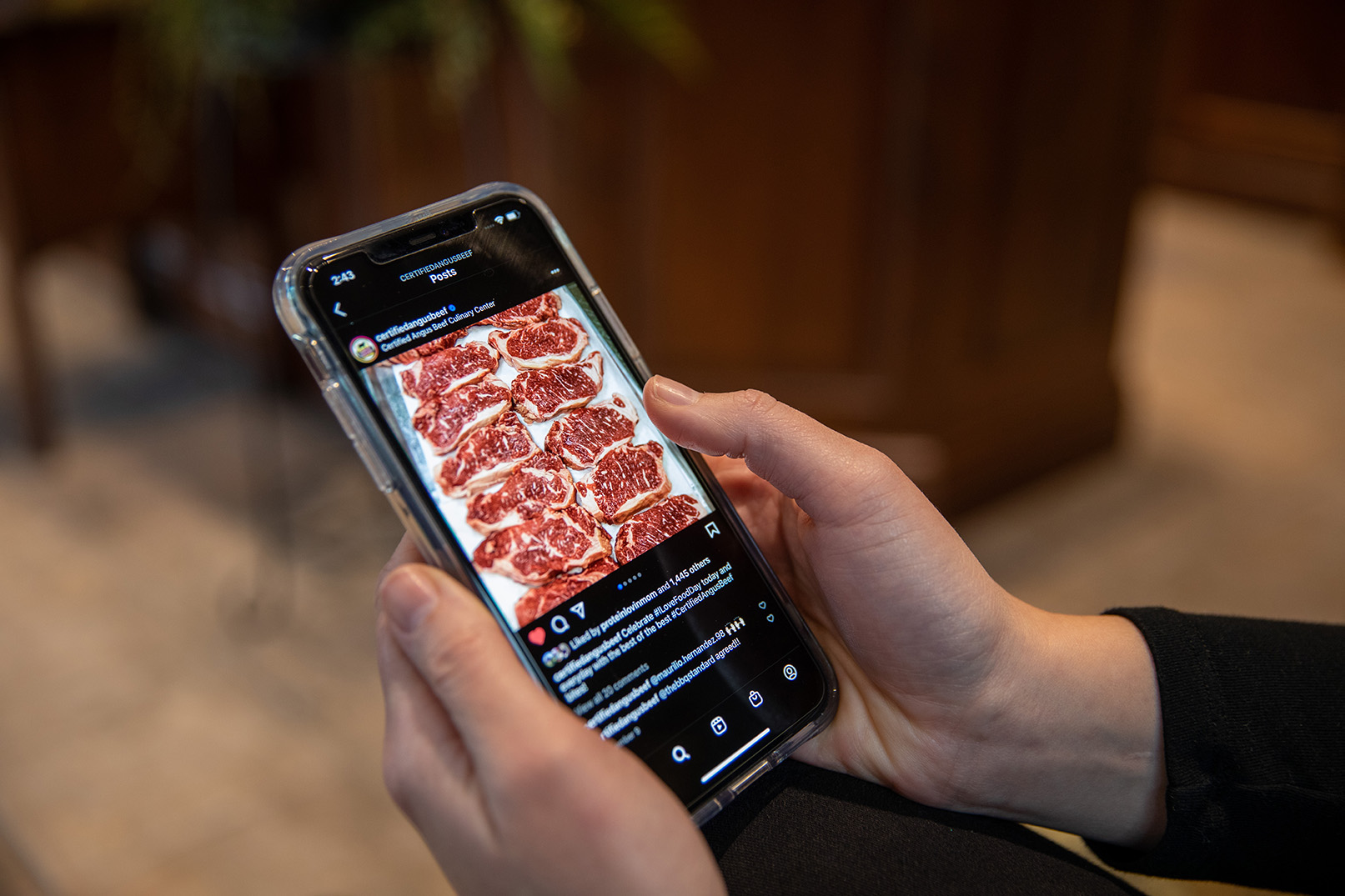 Positive and inspiring content made kitchen mastery within easy reach, home tables a bit fuller. A few taps on a phone screen and there was a chef, ready to collaborate on solutions — or a rancher providing a tour of the family farm.
It sparked conversations.
Questions about how cattle are raised and new ideas for dinner were delivered. CertifiedAngusBeef.com visits increased 40% year over year, with recipes the most-wanted content. More than 380,000 people virtually visited a ranch by watching on Facebook Live.
The team waiting just a tap away made online interactions feel familiar. There's always someone behind the logo on the screen, ready to share in home-cooking triumphs and answer all beef-related inquiries.
"Our direct messages feel like you are texting with a friend," says Paige Clayton, digital marketing specialist.
Each day, the team thoughtfully responds to every comment, question and string of emojis posted across the brand's social channels, connecting around the globe.
Making the world feel smaller, one click, tap or page scroll at a time.