The proof on the plate
With true American influence comes a true American experience.
His mom a Brazilian, his dad a U.S. Marine, Venoy Rogers III grew up meeting people from a variety of backgrounds. Combine that with his French cuisine training and what did the future chef procure?
An American palette.
Rogers grew up in Oklahoma City, where he attended culinary school. Coming home in a sense to San Diego County, where he was born, he began work at Destination Hotels and Resorts.
On their staff, Rogers traveled even more, refining his American taste.
His nomadic life took him to Vermont, then Washington and Arizona. He spent a time creating cuisine in Snowmass Village near Aspen before returning to California as an executive sous chef at The W San Diego.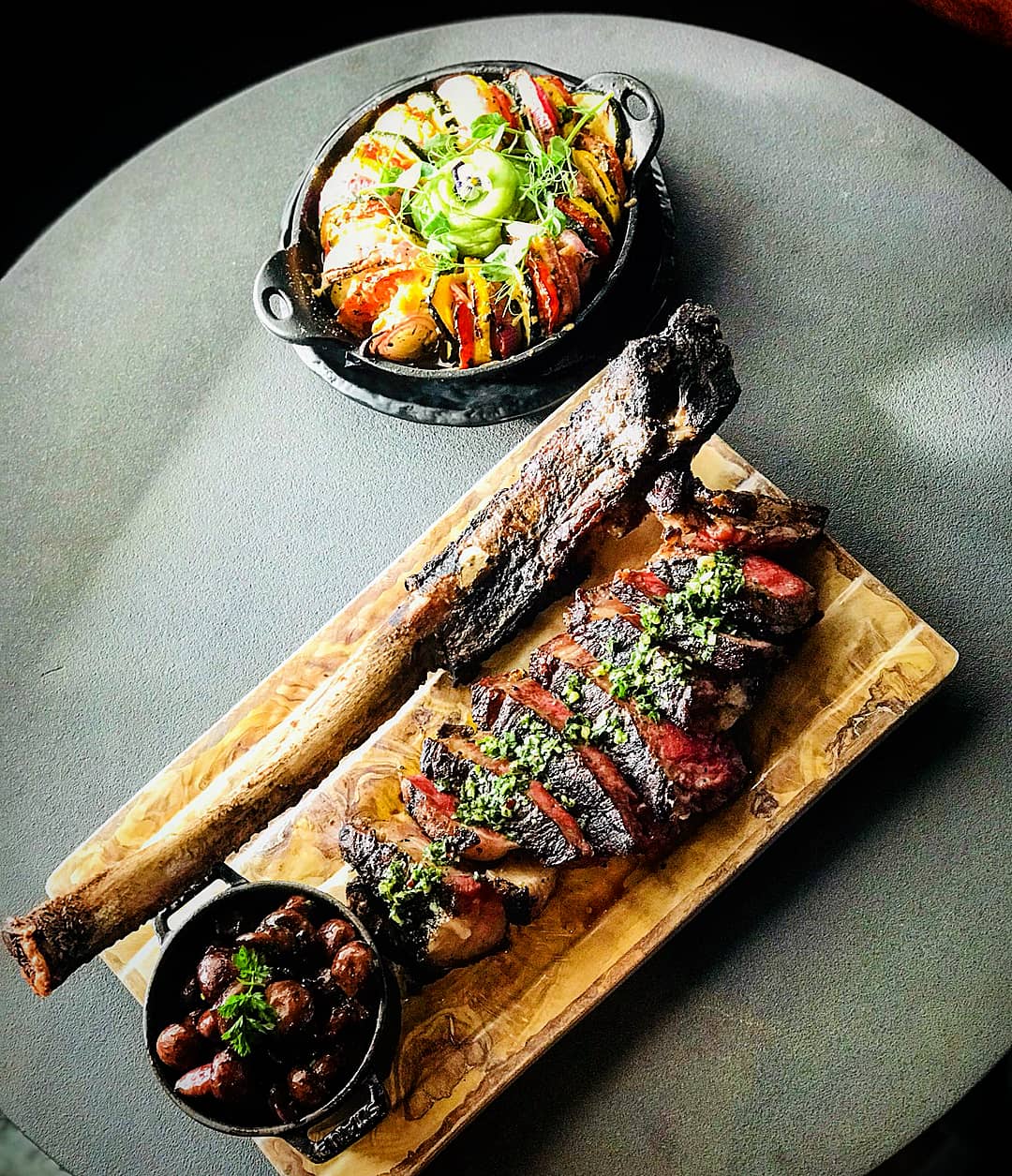 Rogers pulls inspiration from every place he called home.
Bringing Creativity to the Craft
More than a mindset, his creativity enthralls those he serves. In 2013, he not only participated in the Food Network's Chef Wanted show, but he also won.
Eight years and seven states later, Rogers put his "New American Fusion," as he likes to call it, to the test at American Kitchen Bar & Grill.
Located inside the B Resort and Spa near Disney Springs, Fla., the restaurant was struggling in late 2016 when Rogers joined as executive chef.
"I read some of the online reviews and you could sense the disdain and anger in the writing," he recalls. "It wasn't just somebody writing a bad review; they were legitimately upset, the quality was so poor."
American Kitchen needed a drastic change.
"Reputation is huge because otherwise you're just a hotel restaurant," Rogers says. "You have to build something, you have to stand out, you have to do something noticeable in a positive way."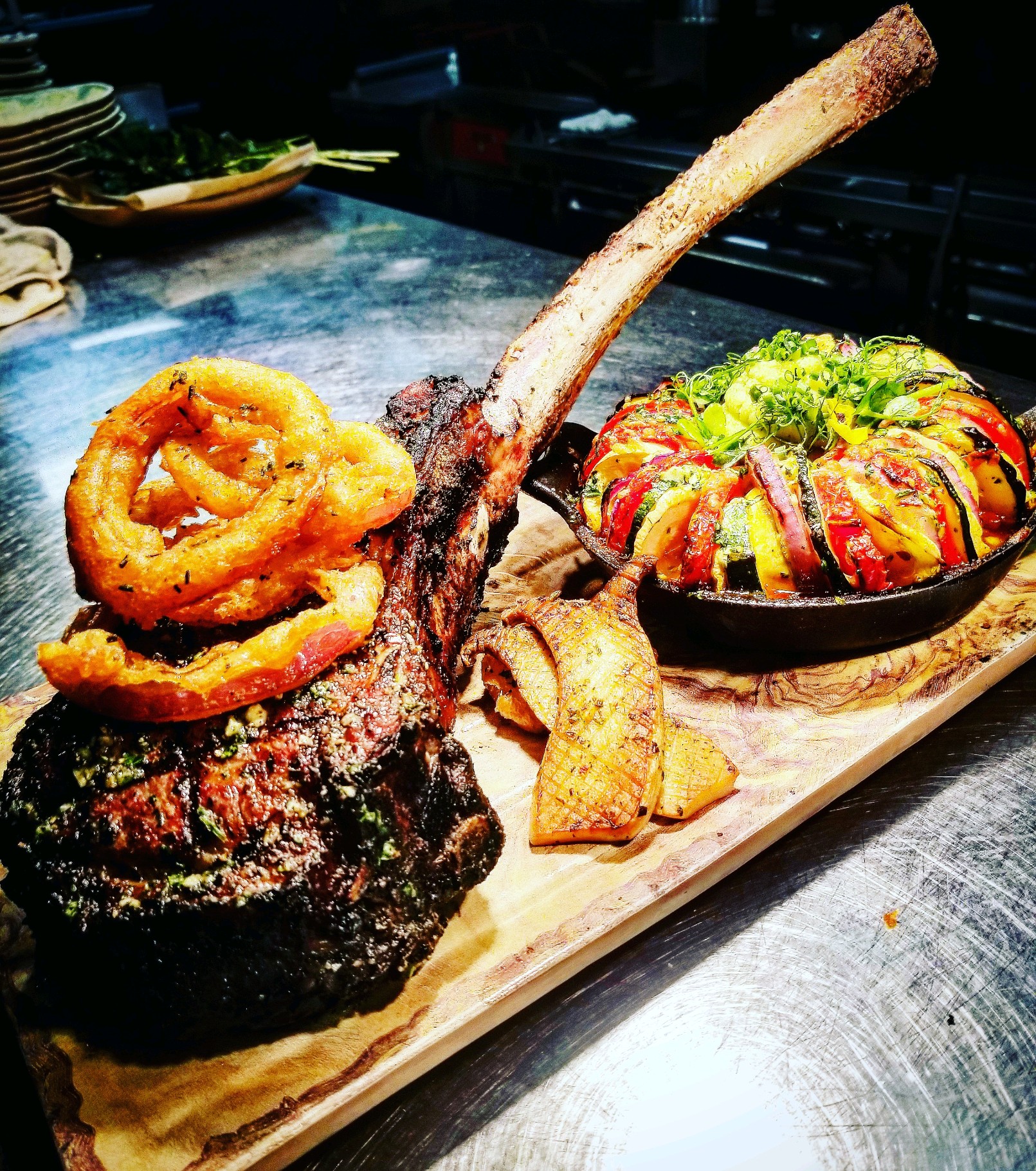 So, he did.
Creating Quality with Quality
Revamping the menu, building a team and choosing the right ingredients were at the top of his list.
Menu items now read like a melting pot of American culture: East Coast Bouillabaisse, Spicy Cauliflower Curry, Carne Con Queso Eggrolls, Smoked Chicken and Bacon Waffles, Dry-aged Certified Angus Beef  ® Flat Iron, and a 32-oz. Tomahawk Ribeye all tempt restaurant guests.
The key for Rogers is quality. No amount of flair can turn poor ingredients into exceptional cuisine.
"To make great food, you need great ingredients," he says. "Whatever hoopla chefs do, whether it be descriptions or techniques or smoke and mirrors with presentation—at the end of the day, the proof is on the plate. The food has to be good."
It's this attitude that moved American Kitchen out of the shadows and into the top 100 restaurants in Orlando.
His goal was to make the restaurant more than just a place to grab a bite to eat, but an experience.
It's why he dry ages all his beef in-house and uses 100% Certified Angus Beef ® brand cuts, even in the salads.
"Inspiration comes from everywhere," says Rogers. "But when it comes to the beef, the product is so darn good that it stays on your mind. It sticks with you. Months ahead of a new menu, I'm already thinking about the next thing I can do with this beef."
Why such enthusiasm? Quality and consistency.
"They say one in 50 steaks is a 'bad steak,' but we don't even see that," he says. "It's just always having that feeling of when we bring the meat in—no worries. I'm just happy to see that logo and know it's Certified Angus Beef ®."
His guests agree.
Commitment to Diners and Ranchers
Rogers says the guest feedback is a lot of "best steak I ever had," as folks flag him down to give compliments.
Within the Orlando community, Rogers says he's felt an organic evolution of American Kitchen's growing success.
"I'm proud to serve Certified Angus Beef ®," Rogers says. "I have this relationship with the product itself, where I think, 'that's my beef!'"
It's a connection with chefs and ranchers, a partnership dependent upon cattlemen.
"If we don't have the ranchers producing Certified Angus Beef ®, there's no point," Rogers says. "I think they're the heroes."
The pride in his brand of beef is rooted in the story, the genesis of the product. Not to detract from the artistic works of chefs, but Rogers says it's the farmers and ranchers who deserve the credit.
"I will always do my best to honor the commitment I've seen firsthand from the ranchers," he says. "My commitment to them is to share the story, and to use as much Certified Angus Beef ® as possible."
As long as the quality and consistency continues, he doesn't foresee changing his beef.
"Nothing's ever perfect, but I feel like Certified Angus Beef ® is pretty darn close to it," the chef says.
Like the places that inspire his culinary art, the beef he serves carries forward flavors from ranches all across America.
Listen to this Meat Speak episode to learn more about Venoy Rogers III.