In a world where more diners are eating with their eyes, chefs are feeling an added pressure to exceed their customers' expectations. Their challenge once focused solely on producing delicious flavors; now, it has expanded to cater to the demand for Instagrammable cuisine that must also still tantalize taste buds. On top of that, chefs must abide by the bottom line, deciding if that added microgreen or fancy puree is really worth the higher ingredient cost.
Whether introduced as an LTO (limited time offer) or given a permanent place on the menu, there's a versatile cut of beef that ticks all the boxes when it comes to palatability, presentation and profitability.
Let's talk about the short rib.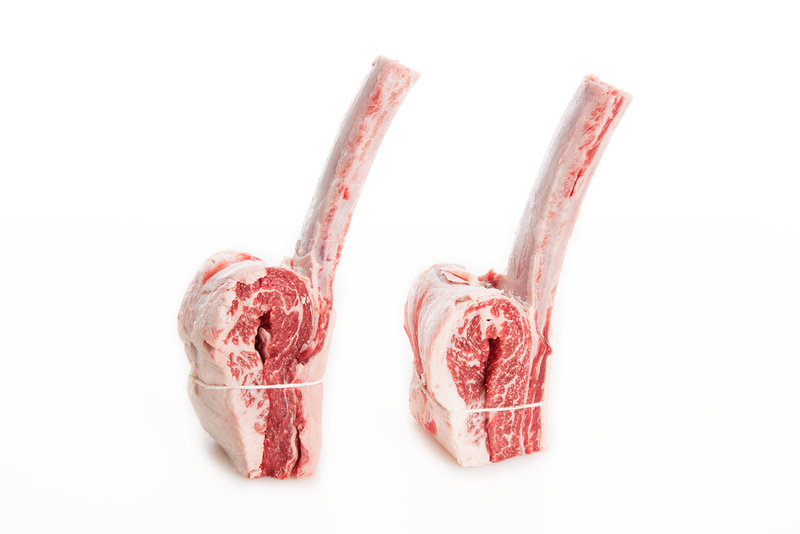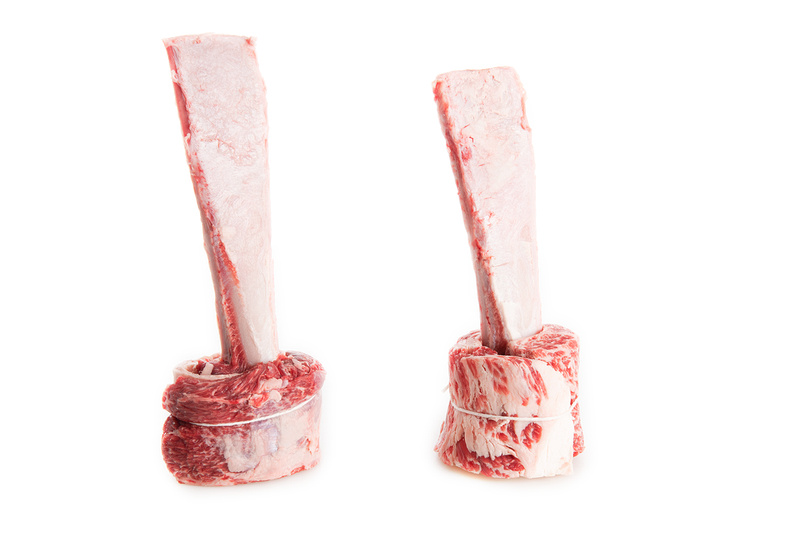 With bone-in presentation a trend that shows no sign of slowing, some creative knife work could not only generate social buzz, but also more bang for the buck. The tomahawk ribeye is more recognizable than a chuck or plate short rib, with an accordingly higher price tag, but going with the more economical cut could ultimately lead to larger profits. Chef Tony Biggs, director of culinary arts for the Certified Angus Beef ® brand, recommends the short rib as the perfect solution for chefs or restaurateurs looking for a dish to wow their clientele while also giving them the margins they're looking for.
"Plate presentation is becoming more and more important in the restaurant business. The customer is willing to pay a higher price for eye-appealing dishes; exposed, bone-in options being an example of that. The short rib is a great solution," Biggs says.
Known primarily for being braised and served alongside a starch, the traditional short rib application, although comforting and delicious, isn't likely to go viral. These face-lift ideas elevate the humble short rib to head-turner status.
Tomahawk Short Rib
Traditionally, the term 'tomahawk steak' is associated with a sexy, bone-in ribeye, sold for a premium due to its attention-grabbing presentation and well-marbled make-up. As restaurant owners look for alternative cuts to satisfy the more adventurous diner, the versatility of the short rib rises to the top.
One of those chefs is Simon Brown, who, during one of his visits to the Certified Angus Beef ® Culinary Center, worked with the meat science team to fabricate the serratus ventralis and gain ideas for his new menu. The inspiration led to one of his most popular dishes: the tomahawk short rib.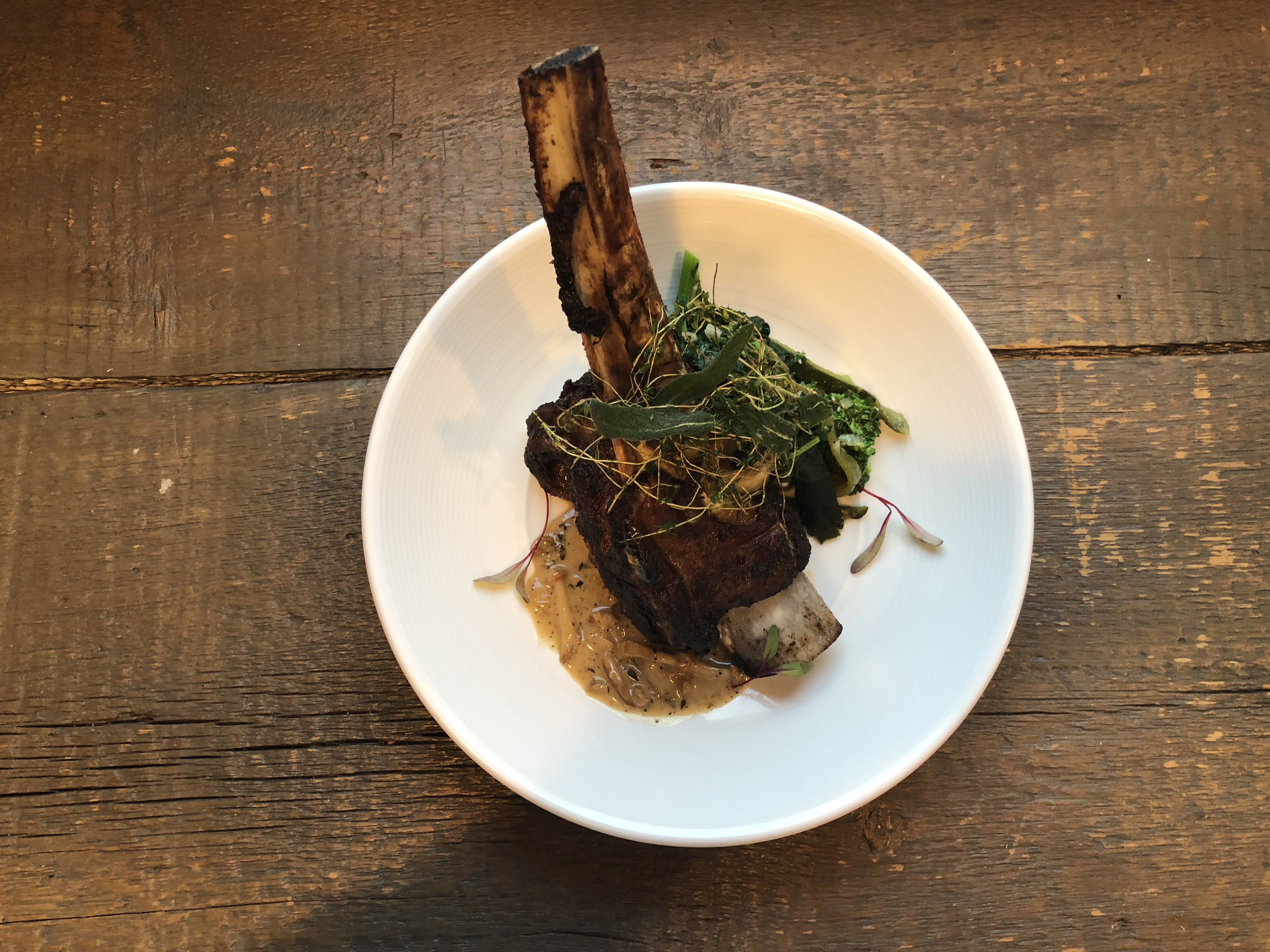 "I wanted to take something that's a braised piece of beef and make it steak-like. It still falls off the bone, but it has the appearance of a tomahawk steak," said Brown, who was subsequently recognized as the Certified Angus Beef ® brand's 2018 Culinary Innovator of the Year for his innovation and drive to create.
Here's how Brown fabricates the plate short rib:
Osso Bucco-style Short Rib
With dining being a true social experience, it draws foodies to shareable plates because they provide the opportunity to sample more from the menu. Whether it's tacos or build-your-own bao buns, the osso bucco-style short rib gives both flair and flavor to any meal.
Watch how chuck short ribs can be prepared osso bucco-style:
Brett Sawyer, chef and owner of The Plum and Good Company in Cleveland, Ohio, enjoys providing his restaurant patrons (many of whom are chefs themselves) unique bites that infuse cuts and techniques few others are experimenting with in the industry. Many of his dishes take a familiar favorite and elevate it to new heights.
"I just cook what I want to cook," Sawyer says. "I love to take things that I like, that I grew up eating, and put my own spin on them."
The self-described "junk-food junkie and Taco Bell super fan," along with co-chef Vince Thomascik, inspired by a Bell signature dish, introduced a slow-cooked beef short rib on house-made ranch tortillas "with all the fixin's." He started by fabricating the short rib in the osso bucco-style, which he paired with homemade, cool ranch tortillas and toppings, like sour cream, pico de gallo, cilantro and cheese.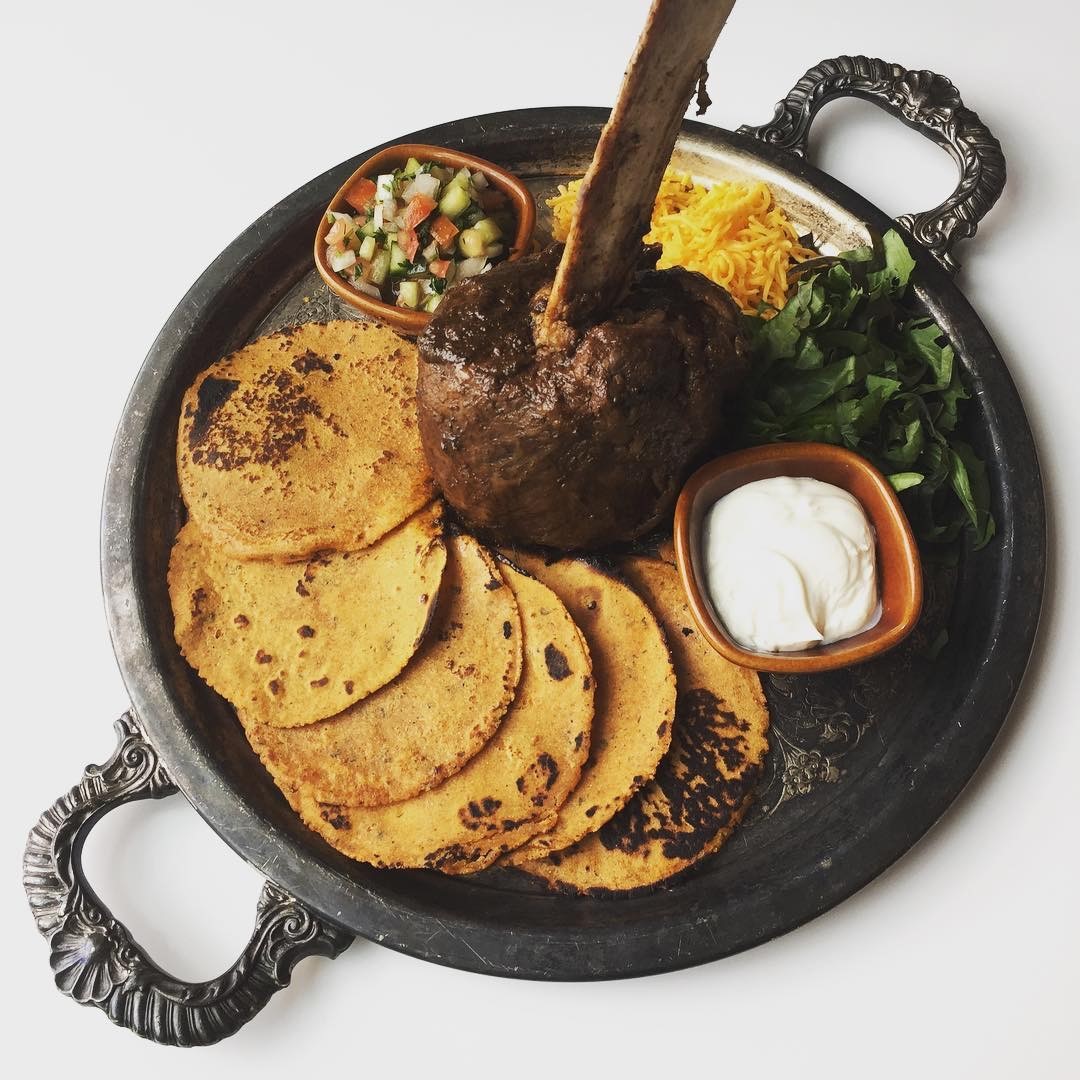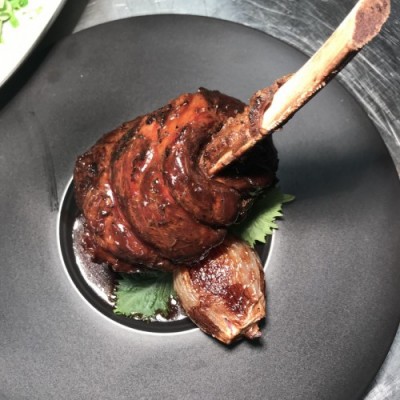 Back at The Culinary Center, Executive Chef Ashley Breneman incorporates the short rib on a variety of menus, both as shareable dishes and stand-alone plates. Feeding large groups beef-centric menus isn't always easy, but using the short rib has allowed her to demonstrate creativity and consistent quality.
"Serving the short rib at our Culinary Center is always a solid go-to because it's one of the more versatile cuts," Breneman explains. "Not only can you braise it for hours until tender, but you can also thinly slice it into flanken-style ribs that can be marinated and thrown on the grill."
Feeling inspired? Schedule a visit to the Certified Angus Beef ® Culinary Center, where short ribs are just the start.