Picture this:
Metallica plays hard rock as two tomahawk steaks stand tall, 40 ounces in all. A couple of knives stick out the side and a sword cuts through the centered beef. Etched in the double-bladed battle-axe just behind, customers confirm this is "The Big Hoss" from Chicago Culinary Kitchen.
It's visual. It's entertaining. And people come back for more of the best beef done to creative perfection.
Owners Greg and Kristina Gaardbo specialize in see-it-to-believe-it eats. They also carry a menu of classics, including their best-seller brisket.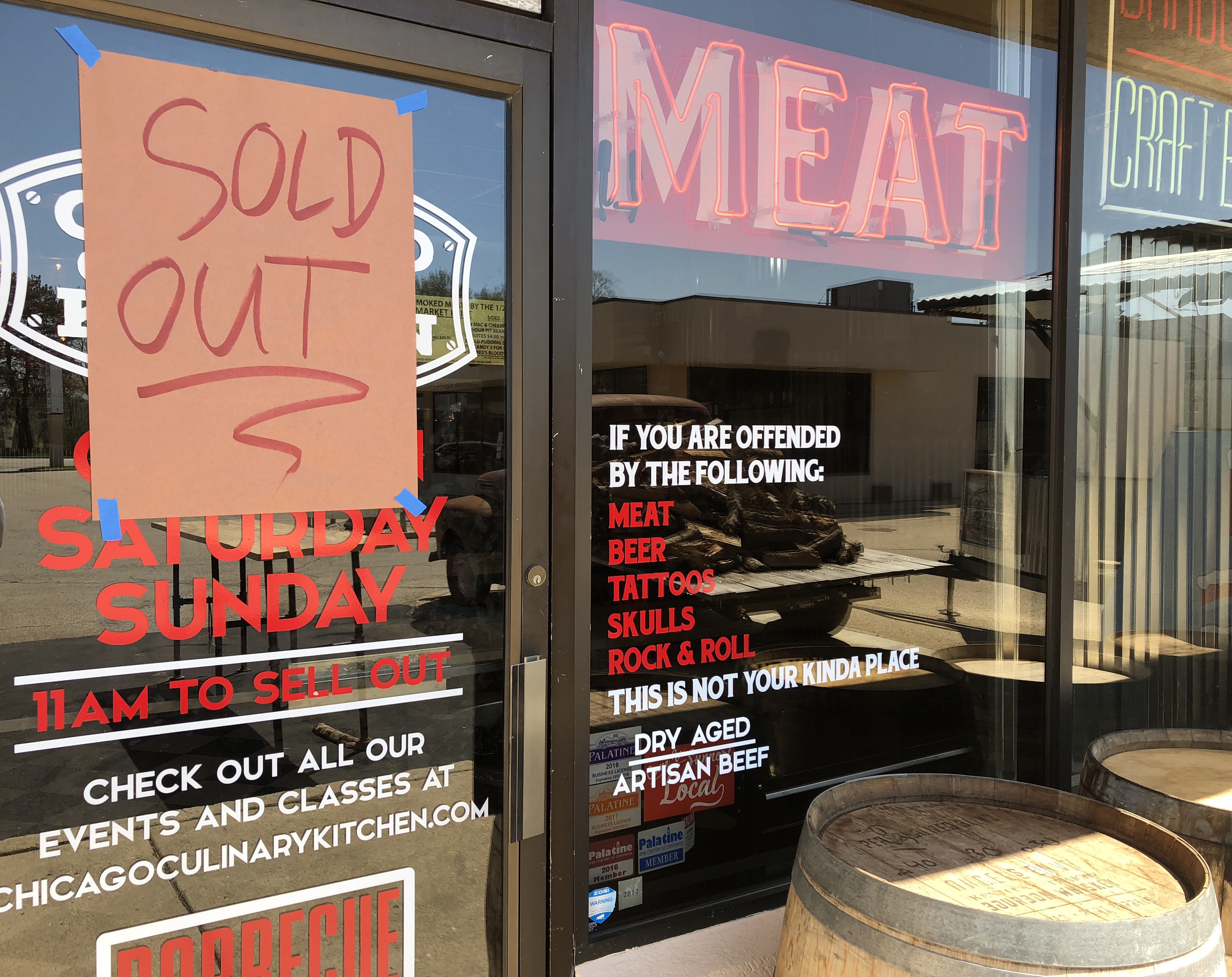 Since the niche business on the northwest side of the Windy City opened in March 2017, people have lined up on Saturdays and Sundays to get their share of Texas-inspired barbecue before it's sold out.
The hangout welcomes all, but notes one disclaimer.
"If you're offended by meat, beer, tattoos, skulls and rock and roll, this is not your kind of place," Greg says. "And that's on our front door."
Meet the Gaardbos
The pair are more than meets the eye. Their honest, down-to-earth hospitality layers over a unique history.
Before barbecue, they built up a business in t-shirt printing and embroidery. Greg trained at the Illinois Institute of Art right after his service in the Marines. He convinced Kristina, once a registered nurse, to move over to the t-shirt business a year after they married.
They first entered the culinary scene around 2012 with Rockin Rodizo, a catering business based on churrasco (grilled meat), the brain child of backyard barbecue talks.
"As one of my businesses started to work, it allowed me to pursue my other passions as well as those in the culinary industry," Greg says. "We started barbecue just as everybody else does, a little bit at a time. Food allows me another avenue to be creative."
Kristina's knowledge of craft beer adds another weapon to her career arsenal. She's working on her Cicerone certification, an internationally elite program for beer experts.
Appropriately, the Chicago Culinary Kitchen draws on only its 130-plus craft beers to pair with the barbecue dishes. There are no "big corporate names on the beer or soft drinks.
"You won't find Pepsi, Coke, or any of those big beer names like Anheuser-Busch, Coors, none of that, so it's truly just craft beer," Greg says.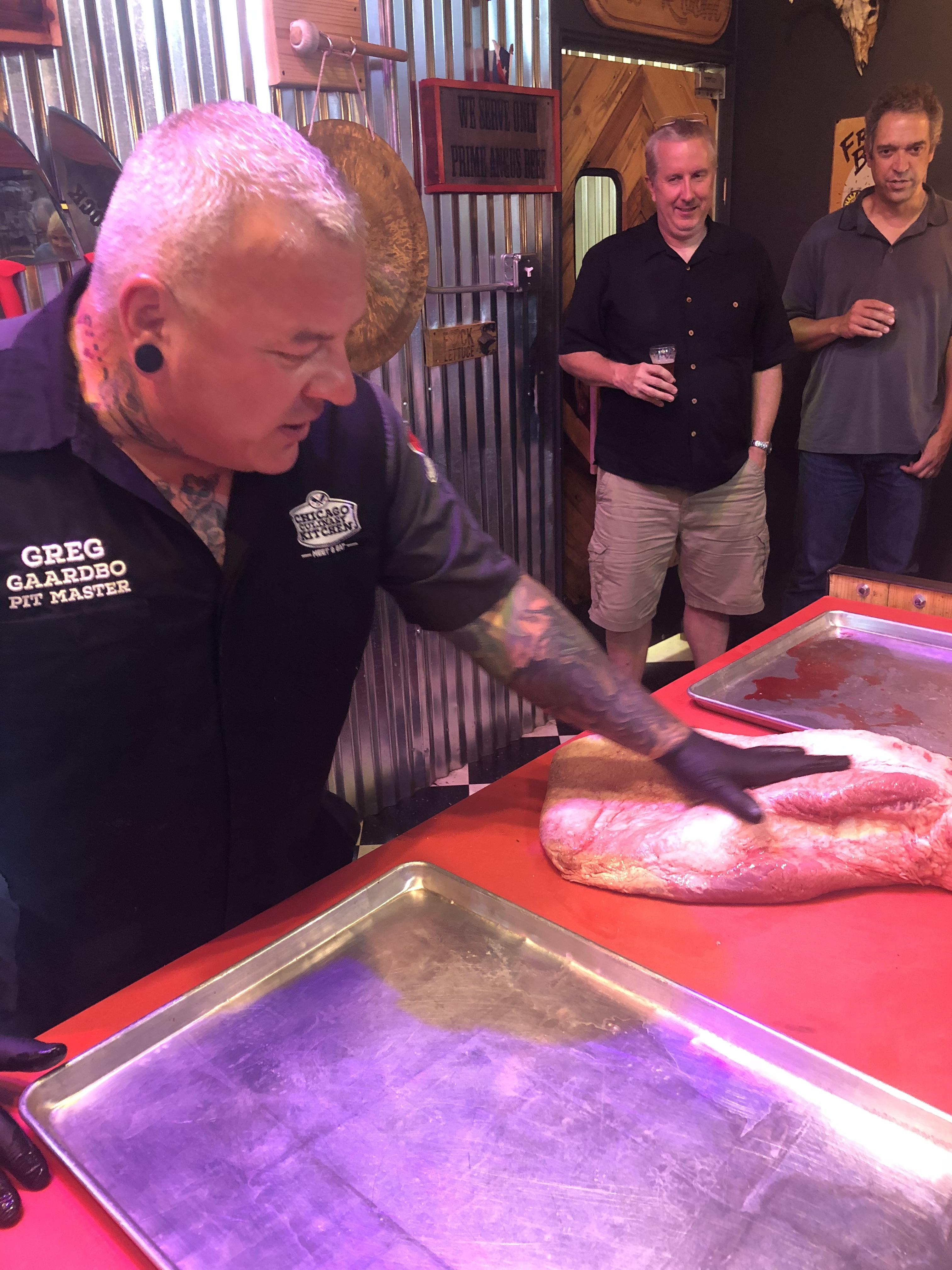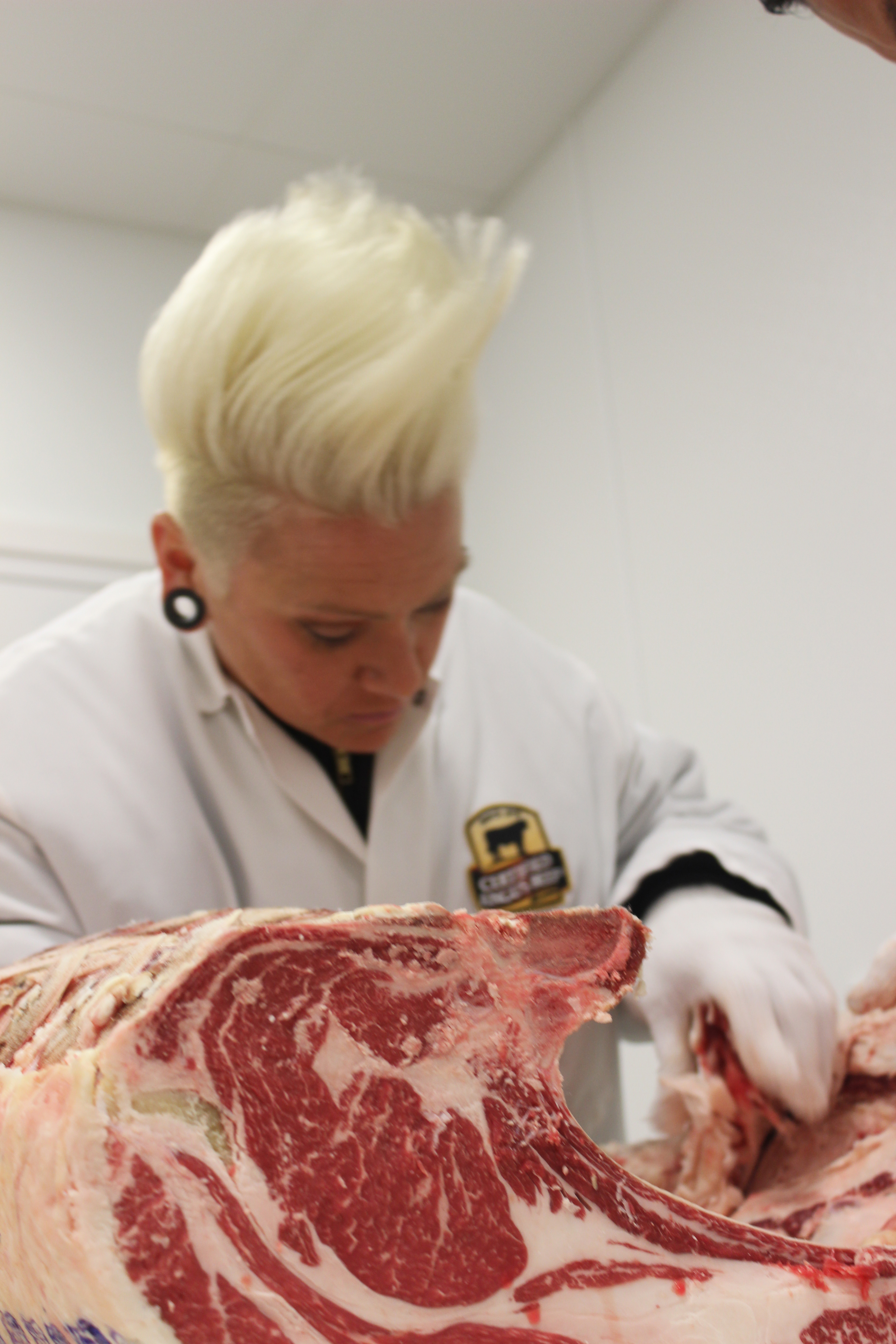 Change in course
The self-taught culinary creators planned a beer brewing business before they decided on barbecue to stand out.
"Everyone and their brother was opening breweries," Kristina says. Licensing could take more than a year "and it was going to cost an arm and a leg to get the equipment, so we figured that was not the hobby route to go."
They moved to plan B.
"We're not having a brick-and-mortar restaurant," she says they planned. "We'll just do private events, beer-and-barbecue paired classes, not open to the public. Everything will be prepaid in advance and only when we want to do it."
The out-of-the-box couple started that way, using the space once reserved for catering preparation, buying their first smoker and stocking a lineup of 60 craft beers.
"We'd sell tickets on Eventbrite and advertise on Facebook only," Kristina says. "The classes always got full. Eventually, people kept coming to repeat the classes, asking us to please open a restaurant."
The Gaardbos gave in after less than a year.
On the menu
The Kitchen is still not their main gig, but The Gaardbos have one fulltime employee for food preparation and a group for weekends when they're open.
They continue to experiment with the "specials" board, announced each Friday. People anxiously await the post, not afraid to try something new.
"I had a lady flag me down in a parking lot last weekend," Kristina says. "I get out and she says, 'I'm sorry to bother you. What specials are on this weekend?'"
The buzz around their "cult following," Greg says, came unexpectedly, although Tex-Mex is always well received. "We do cabritos with goat shoulders, and we do it in a taco," he says. "People lose their minds over that."
A dry-aging cooler equips the master for creativity with different beef flavor profiles.
"It's a culinary playground for me," Greg says. "I'm locked into our traditional menu, but then my specials allow me to do whatever I want."
The ever-expanding list of ideas feeds off of personal and cultural experiences, the Gaardbos always seeking inspiration to stay on the cutting edge.
From craft beer in Spain to taco tours in Mexico and both barbecue and beer in Denmark, Kristina says, "We've always traveled for food and beer."
She jokes the best part about traveling now is they can write it off as research and development.
"Kristina and I travel all around the globe," Greg says. "If we like something, we want to go learn about it. It's really important to open your horizons."
Prevailing products
No matter where they go, they come back to premium quality.
"We have such a reputation for having a good quality product and everything just tasting fabulous," Kristina says. "We're having a lot of fun with that, and it's also about the education — both in beer and in barbecue and in using the right products. Using Certified Angus Beef ® (CAB®), using Amish chickens, using stuff that has been raised correctly and handled correctly."
Greg explains why the premium beef brand harmonizes with his creativity: "Sometimes other proteins won't allow that because they may dry up."
CAB is a medium for this artist — something to mold into a showpiece, but with delicious flavor and tenderness. After the "wow" factor subsides, the Gaardbos rank one experience as first priority: a great meal.
"People love the vibe. They love the atmosphere here. But that's second tier," Greg says. "The food comes first more than anything else."