Peter Vauthy has cooked more than his share of mind-blowing steaks in his life.
After all, the chef/partner of South Beach icon RED, the Steakhouse has built the south Florida restaurant into one of the most sought-after dining experiences in the country, with accolades pouring in from pubs like Forbes and USA Today, among many, many others.
And he was famously LeBron James' home away from home during his time playing for the Miami Heat, with the restaurant's origins tracing back to Cleveland's East side.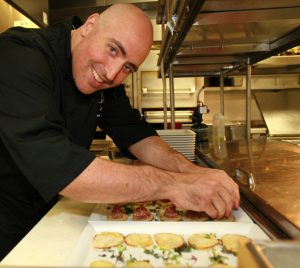 These days, the daily grind isn't quite what it's been for the last decade-plus inside the RED kitchen. Vauthy and his staff are still firing well-marbled steaks with all the sauces and sides. But instead of a bustling line working in lockstep to orders shouted from expo, culminating with picture-perfect plating, they're packaging those steaks up and preparing for delivery, mimicking a mandated nationwide shift into how restaurants that wish to remain in business must conduct themselves.
​​But, just because Vauthy's wares aren't being delivered by his well-dressed front of the house staff, that doesn't mean guests can't have the best eating experience possible via the takeout model. And chefs like Vauthy are happy to offer tips.
"We're doing whatever we can right now," Vauthy says. "We're still allowed to do pick up and delivery, so I'm running with just me and my chefs in the kitchen right now."
Vauthy recommends, especially when ordering steaks, asking for something a degree of doneness under what you typically would. Delivery will obviously take longer than a simple walk from the kitchen to the dining room, and your steak will continue to cook during that process. Plus, if you want to give it more heat—either in a preheated oven or raging broiler—you have given yourself some temperature flexibility.
Another brilliant culinary mind who's built a reputation for his steaks despite owning an Italian-centric restaurant is Chef Josh Moore from Volare Italian Ristorante in Louisville, Ky. Moore, like Vauthy, has kept his kitchen running with a skeleton crew and, aside from a few regular items, is offering his full dining room menu.
Moore, who is always juggling restaurant responsibilities and his 10-acre produce farm, is going to great lengths to make sure that the food that comes out of his kitchen holds up as well as possible.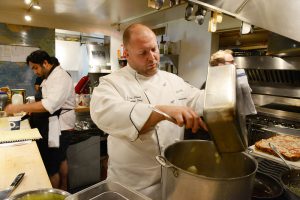 "So many other restaurants have gone to family-style meals, but people can call us and still get their chicken parm and their filet and anything else they want," Moore says. " We do certain things differently—we cook our pastas a little more al dente and add a little more sauce to the container. On things like steak, we cook them a little under, so they're at temp when they arrive. We've sold a lot of lasagna, I think, because it reheats so well. People are ordering our steak and fish special for dinner, and then a couple lasagnas for the next day."
Top Chef alum and chef/partner of his namesake restaurant in Stockton, Calif., Mike Midgley is keeping things rolling during this period through his catering business, offering up customized menus for functions.
But for folks who end up with leftovers from their home delivery orders? Midgley says most make one crucial mistake.
Midgley, who also has a Cutthroat Kitchen title to his culinary credentials, says make sure to pull your food out of the refrigerator a few minutes before reheating to have the best eating results.
Also on the topic of reheating leftovers, Certified Angus Beef ® brand Meat Scientist Dr. Daniel Clark suggests reheating in a moist environment, or some environment where moisture will be retained, like sous vide. He also notes that the amount of marbling in your starting point will also make a difference in your re-cooked product.
"I think braised beef usually reheats better than other items, first, because you'd typically reheat it in a liquid, and, second, because items you braise are typically your fattier cuts—like brisket and short rib. That fat will help sustain the juiciness when you're chewing."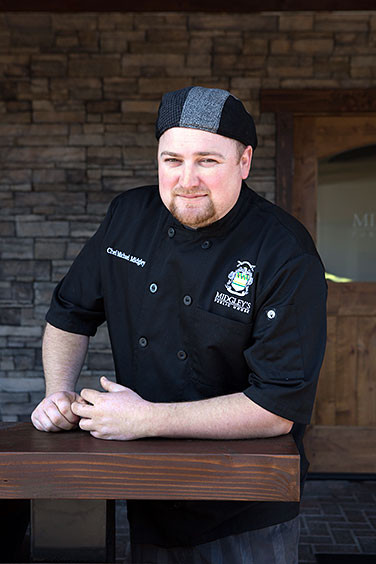 Blake Thurgood from Pappy's BBQ in Antigua Guatemala, Guatemala, actually ships his cooked product in heat-resistant bags, and recommends tossing those bags in a pot of warm water—not boiling, though—to achieve fantastic results when reheating. Just peel off the expiration sticker, and go to town.
Thurgood says to just toss all the bags—meat, sides, sauces—into the same pot to get your juiciest results on the plate.
Even if you aren't reheating a braised item, remember: gently and slowly bringing any cut of meat back to temperature will yield your best eating results.
Soon enough, we'll all be able to return to business as usual, and the journey from the restaurant kitchen to your seat will be a few steps across the dining room by your server.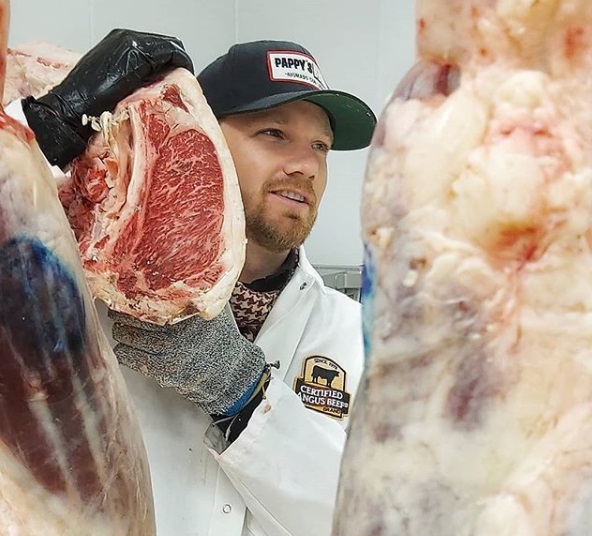 Until then, chefs will keep doing their best to give you a quality eating experience, even if it's not in their restaurant.
"It's crazy, but we have to do what we can do to keep it going," Moore says. Hopefully this won't be a real long-term thing. It's strange posting pictures of my fish special in a box. My sous chef said he can't wait until we can start to put food on a plate again."