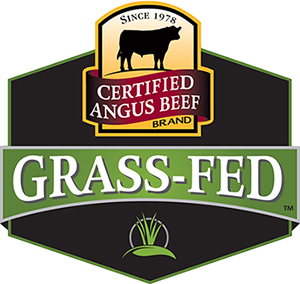 Certified Angus Beef and Niman Ranch, two of the most trusted names in the beef business, have joined forces to bring consumers an exclusive new product: Certified Angus Beef ® Grass-Fed by Niman Ranch.
This new product combines the renowned quality of the Certified Angus Beef ® brand with the trusted humane and sustainable practices of Niman Ranch and its network of independent family ranchers. The result is a grass-fed beef product that is well-marbled, tender, delicious and naturally raised without the use of hormones or antibiotics.
"Our longstanding partnership with Niman Ranch represents a shared commitment to offering the best beef products that meet a variety of consumer preferences," says John Stika, president of Certified Angus Beef.
He shares that Certified Angus Beef has long heard the request for a grass-fed product but it wasn't until now that the brand could offer a grass-fed program without sacrificing quality and taste. While grass-fed beef is traditionally known for often being lean and carrying a metallic flavor, Certified Angus Beef ® Grass-Fed by Niman Ranch offers a product that consistently delivers a premium eating experience.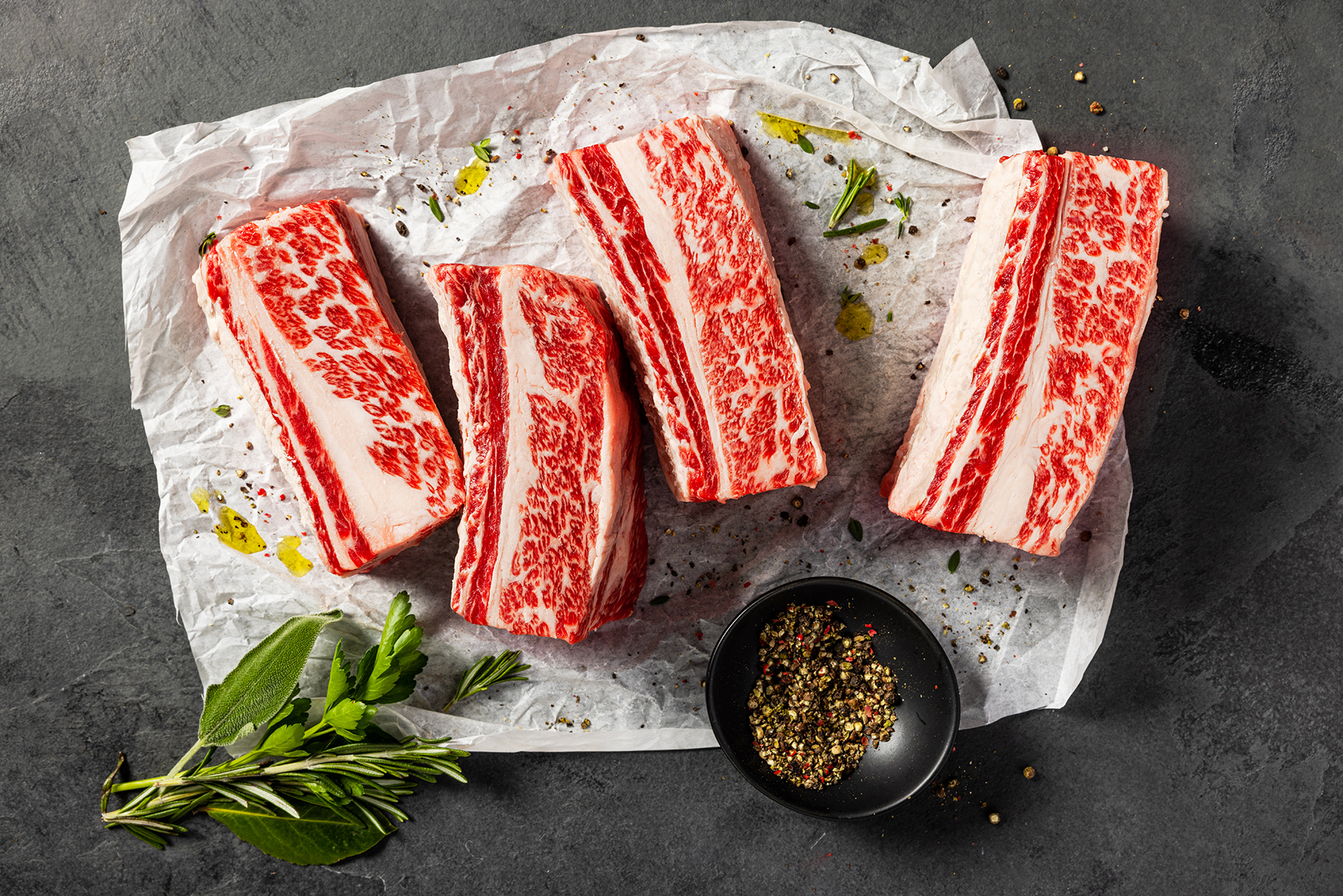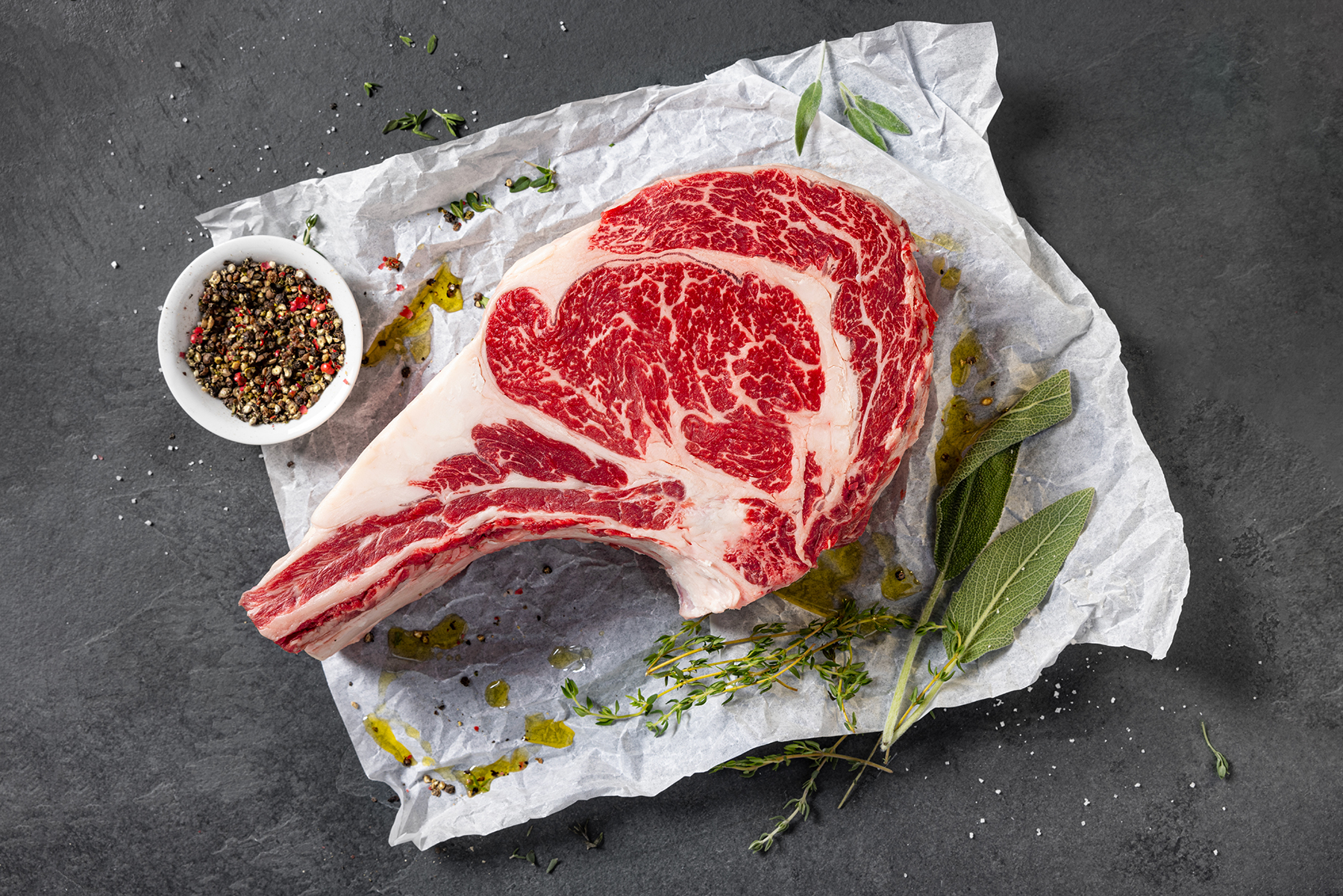 John Tarpoff II, vice president of beef operations at Niman Ranch, says that the decision to partner on the new product comes down to quality and the integrity of the companies.
"Consumers know that they are going to get a quality eating experience they can feel good about when they see the Niman Ranch and Certified Angus Beef ® brands," Tarpoff says.
Tarpoff attributes the consistent, well-marbled Certified Angus Beef ® Grass-Fed to top-end Angus genetics, quality pasture forages and animal care that minimizes stress.
"In a marketplace that is increasingly more competitive and crowded, the Certified Angus Beef and Niman Ranch brands together offer chefs and grocery stores the opportunity to provide a grass-fed option for those that are looking for it, with a product that is also tender, flavorful and juicy," Stika says.
Dana Bean, owner of Oxford Trading Co., a supplier to premium retailers looks forward to being able to offer the product.
"People are going to recognize the quality of this grass-fed beef before they even taste it," Bean says.
He shares that this beef gives his customers the opportunity to diversify their product selection and provide another great Certified Angus Beef ® brand choice.
"I haven't been this excited about a product in a while," Bean says.
This exclusive new product is currently only available in select markets. Chefs and retailers interested in trying Certified Angus Beef® Grass-Fed by Niman Ranch can contact their local distributor for more information.
Who is Certified Angus Beef ?
The original Angus beef brand. Based in Wooster, Ohio and owned by family farmers and ranchers, we're more than just Angus beef. Only the very best makes our cut. We set strict standards to certify every bite is tender, juicy and full of flavor, whether you're cooking at home or dining at the best steakhouse. It's why we're the world's most trusted beef brand and have been since 1978. For more information, visit CertifiedAngusBeef.com, follow the brand on Facebook, Twitter, Instagram, Pinterest and LinkedIn, or join the brand's Steakholder Rewards™ loyalty program.
About Niman Ranch
Niman Ranch is a community of over 600 independent family farmers and ranchers who raise pork, beef and lamb traditionally, humanely and sustainably to deliver the Finest-Tasting Meat in the World®. Niman Ranch is the largest farmer and rancher network in North America to be Certified Humane®. The protein of choice for America's most celebrated chefs, Niman Ranch is also the premier option for discerning home cooks looking for meats Raised with Care®, with no antibiotics or added hormones—ever. Follow Niman Ranch on Facebook, Twitter and Instagram.