A strong skillset, positive attitude and leap of faith led four students to a summer of learning with Certified Angus Beef (CAB) as communications interns. Working on an array of projects, the four build their skills while preparing for careers  in the beef and related industries.
Kylee Sellnow, CAB communications manager, says these opportunities should nurture their skills with real-world practice across the beef business from pasture gate to consumer plate.
"We are thrilled to welcome four young professionals to the brand's communications team this summer, and excited for the energy each brings to their roles," Sellnow says. The past 2019 CAB intern adds, "From public relations, copywriting and design, to photography, videography and social media, each will have the chance to develop the diverse abilities that prepare them for a career."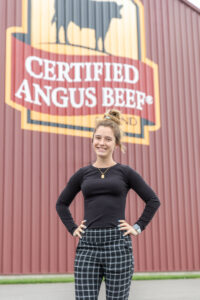 Returning as studio production intern, Claudia Adcock, senior in digital media at Ashland University from Orrville, Ohio, competes on the women's tennis team but also enjoys wedding photography and videography.
"I truly am excited to be back with the team and getting to experience and try new projects," she says. "I love the community here and the drive everyone has. This is like no other workplace and it has been one of my favorite places to work."
Her summer projects include editing videos for social media and events, as well as assisting with video and photo shoots both on- and off-site.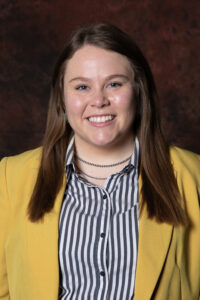 Savannah Peterson joined as public relations intern. The Gothenburg, Neb., senior in agricultural communications and journalism at Kansas State University (K-State) grew up on her family's fifth-generation farm and ranch with row crops, a commercial cow herd and feedlot. Eager to move to a different part of the country, Peterson says she most looks forward to working with brand-ambassador chefs.
"I was so excited to be selected for this internship because the brand has so much respect within the beef industry, which I am most familiar with," she says. "The public relations role gives me a chance to work more with the end users of beef, such as chefs and consumers."
Peterson will focus on monitoring brand mentions and generate media pitches and pitching strategies.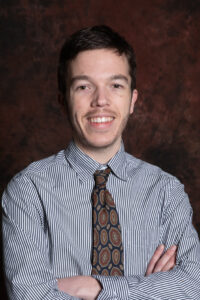 Communication intern Will Todd builds on his degree in culinary arts by pursuing an advertising and graphic design bachelor's at Ohio's Columbus College of Art and Design. The Columbus native's longtime interest in food led to his development of a food blog featuring recipes, food photography and engaging stories with each post.
"Food is something that can bridge gaps and create bonds, and I'm glad I get to be a part of that," Todd says. "Creating content for a company so highly esteemed within the beef industry is an honor."
He looks forward to using social media to engage with consumers with storytelling and design to promote the brand. Additionally, he will write copy for marketing materials, create graphic design content, and take photos for the brand's consumer-facing social media, website and campaign efforts.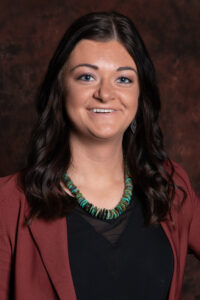 Serving as producer communications intern, Maddy Rohr is a senior in agricultural communications and journalism at K-State from Elbert, Colo. She grew up on a registered Angus and Charolais seedstock ranch, developing a passion for the cattle industry and now eager to learn and explain how CAB serves Angus producers.
"The internship opportunity combines my interests in cattle and communications is so exciting," Rohr says. "I enjoy telling producers' stories and advocating for beef, so I'm excited to grow with one of the most recognized brands in the industry."
Rohr will engage with Angus producers through written stories and content creation for the brand's rancher-facing social media, website and email copy.
Eager to get started, all four interns are busy checking items off their to-do list while adding to their list of experiences for the future.