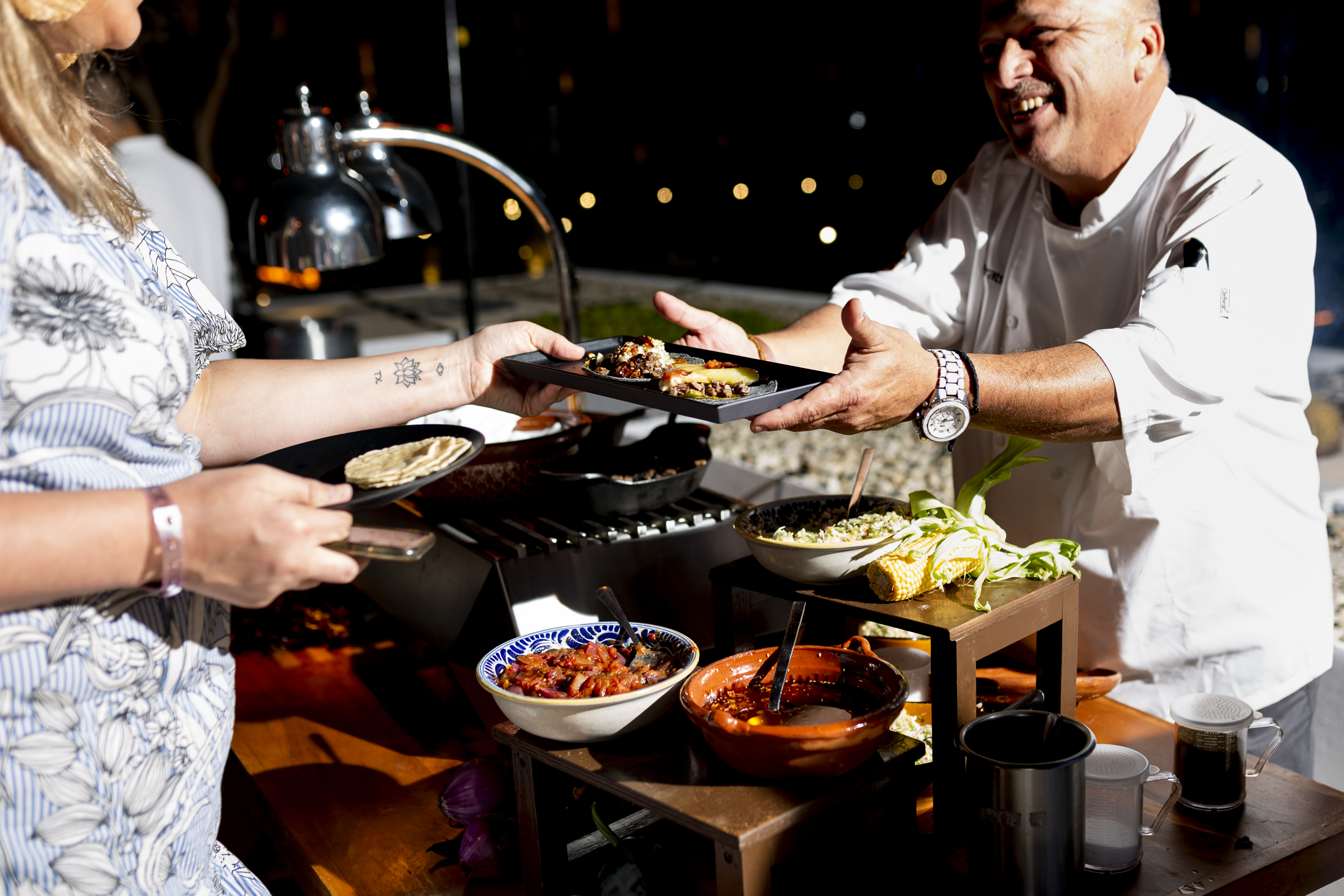 Salad bars and omelet stations? They're old news in the buffet world, Aly Walansky, a New York-based lifestyle writer, learned during her tour of popular, high-end resorts and restaurants around the world.
One of her stops and recommended options is Le Blanc Cabos' Blanc International. Walansky boasts of the buffet's open-kitchen cooking, which includes prime cuts of fish, chicken and, best of all, Certified Angus Beef ® brand selections. Read the full article in Forbes.
Le Blanc Spa Resort Los Cabos, an oasis on Mexico's Baja Peninsula, took its commitment to offering an unparalleled culinary experience to the next level by hosting its own food-focused event series in March. Chef Peter Rosenberg, corporate chef for the Certified Angus Beef ® brand, was among Palace Resorts' special guests. In addition to working alongside Le Blanc's Executive Chef Florian Dürre to share special Latin-inspired, beef-centric dishes to guests, he also worked behind-the-scenes with the resort's culinary team to offer them next-level training on beef butchery and preparation.