Defined differently by everyone, sustainability is a complex and multi-faceted concept. At Certified Angus Beef, sustainability is more than a buzzword or a talking point.
Sustainable beef production is a priority.
It's also a journey of continual progress. Through awarding those who raise beef to a higher standard, connecting those with questions on where our beef comes from and partnering with experts for continual improvement in animal welfare and environmental stewardship, the brand is built around people invested in leaving the world better than they found it.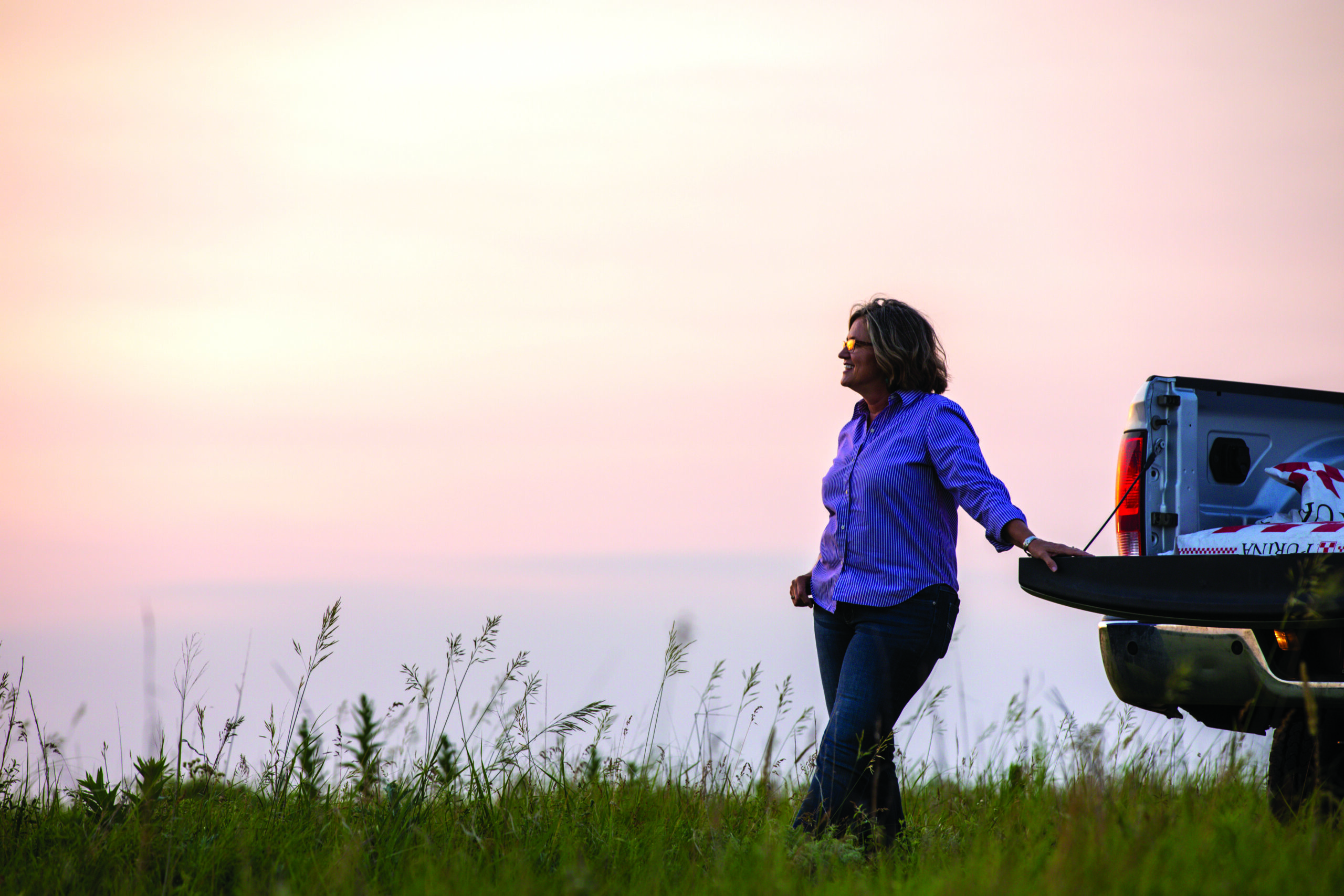 Minnie Lou Bradley is not sure what surprised her more: there were roots, or that they were alive. Nothing above ground promised life either. She didn't know until later that no one had owned this land for more than 10 years without going broke.
Sixty years later, grasses are hip-high, water is no farther than a half-mile away from any direction and the Bradley 3 Ranch (B3R) herd is double the size. The changes are a result of investments over time, making the land better through cattle. The Certified Angus Beef 2021 Sustainability Award winners earned recognition through continued improvements over many years.
Minnie Lou's daughter Mary Lou Bradley-Henderson and son-in-law James Henderson mapped out a 20-year plan in the early 2000s, picking up work Minnie Lou started.
The ranch lives in the rolling Texas plains with only an average of 18 inches of rainfall a year. The plan: build more opportunities for water, gouge out the scourge of water-guzzling brush one by one, and bring back the grass while managing a quality-forward seedstock business.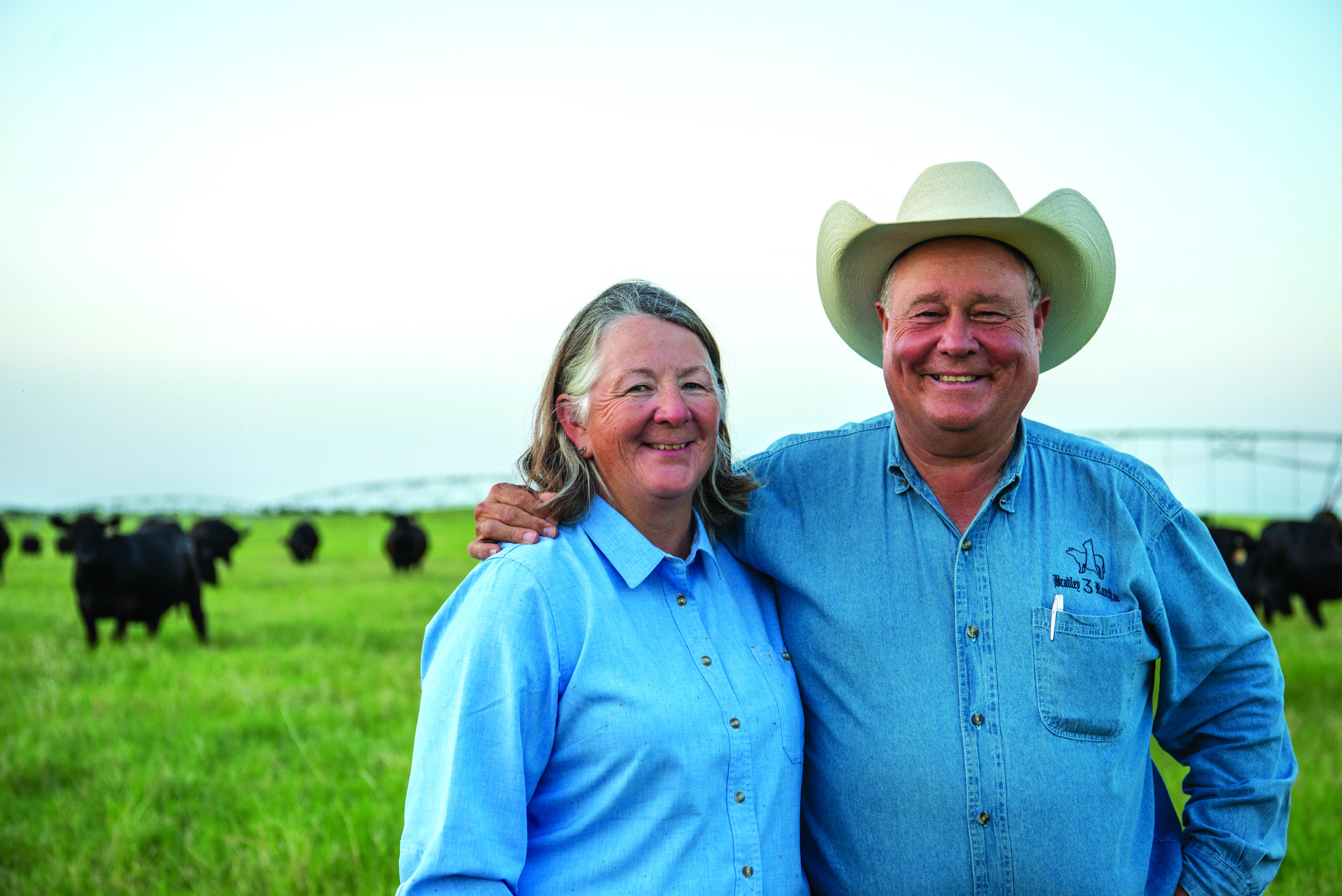 So they built ponds, began implementing Aqua balls (palm-sized polyethylene spheres that prevent water evaporation), invested in solar-powered wells with overflow ponds and removed water-sucking brush, which has brought back wildlife now able to drink from springs that have emerged.
To Mary Lou and James, sustainability is as much about the efficiency and quality of the animal as it is about land and water.
"For us, if you don't have the bottom line, we're not here," Mary Lou says. "We've got to make it work. Truly, we are sustainable or we're not."
Nothing is a one-year thought process to them. Just like building a fence, Mary Lou asks herself whether their decisions will last the next 50 years.
James knows what was hard-won can easily be lost.
"Without us being caretakers of this land, it would pretty much just be a wasteland."
Clearing up the Confusion
Are cows actually more significant polluters than cars? If we all ate less meat, would it help stop climate change? What are farmers and ranchers doing to help solve these problems? Questions and conversations around beef production came to food bloggers as comments on recipes and direct messages on Instagram. Unsure how to respond, several asked Certified Angus Beef, which earned them an invite to see for themselves.
A group of five food influencers and bloggers visited Debbie Lyons-Blythe, a fourth-generation cattle rancher at Blythe Family Farms and founding member of the U.S. Roundtable for Sustainable Beef. She showed guests how the grasslands she stewards sequester carbon from the air into the soil and how she's converting lands that can't produce crops to pasture that raises delicious beef.
"Our role is connecting people," says Nicole Erceg, director of communications for the brand. "We had a great group of people with a platform, who are very passionate about beef as a food, as a meal, as a canvas to cook with. If they're interested in where their food comes from, we have a responsibility to help connect them to that source and connect them to good information."
They left with examples and stories to tell their audiences, like how the many generations of Debbie's family who've tended and cared for the land is an example of sustainability in itself.
"Experiences like these solidify that our beef comes from real people and real ranches," Erceg says. "These folks have a lot of people online who trust what they say. For those gals to be able to say, 'I have put my boots on the ground. I have been there. Let me introduce you to my friend Debbie,' that's powerful."
Much like functioning forests and healthy oceans, vibrant and dynamic grasslands are worth preserving. Native prairie grasses act as a sponge, soaking carbon out of the atmosphere through photosynthesis and storing it safely in the soil. Grasslands provide precious habitat for a variety of wildlife. Unfortunately, the tallgrass prairie is also one of the most endangered ecosystems in the world.  
A vital part of a healthy grassland includes a ruminant animal that harvests the grass and helps spread the seeds. Before the North American landscape was domesticated, bison played this critical role.
Today, it's the job of an Angus cow. What's good for the cows is good for the grass; what's good for the grass is good for the wildlife. Responsible, sustainable agriculture and conservation go hand in hand.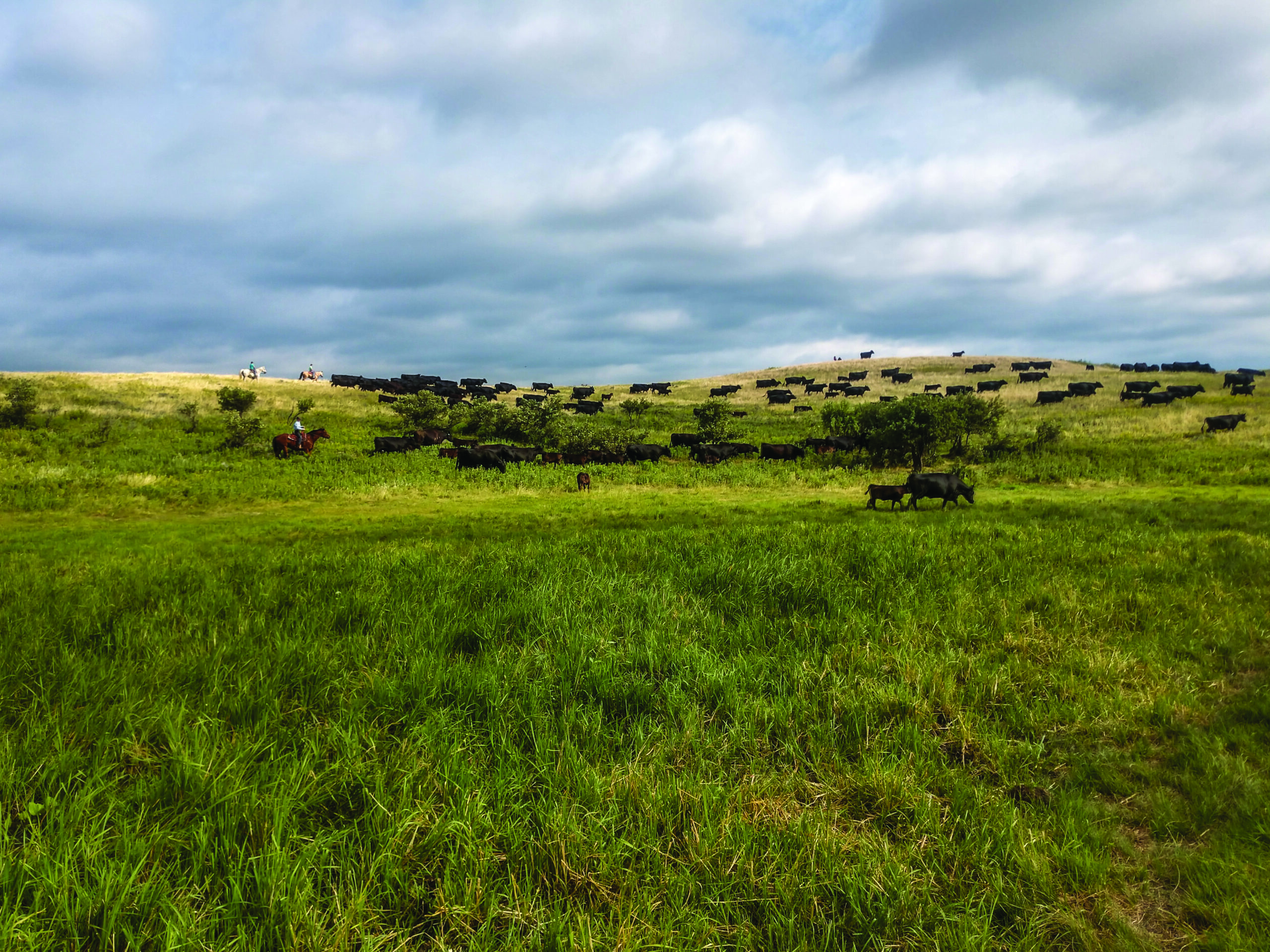 Certified Angus Beef is partnering with Ducks Unlimited to work further to preserve native grasslands, sequester carbon, increase clean water resources and improve biodiversity. Cows need grass and water; ducks also need grass and water. Together the organizations shared value of sustaining working grasslands requires maintaining family ranches. The result is a better planet for people, livestock and wildlife.
"One of the byproducts of raising high-quality beef are thriving ecosystems," says Nicole Erceg, Certified Angus Beef director of communications. "We're working to showcase the benefits of ranching. We're the meat quality experts. By partnering with Ducks Unlimited, we can collaborate to promote preserving the prairie with environmental science experts."