The hustle and bustle of restaurant kitchens ceased.
Some for a moment. Some are silent still.
In an instant, the nature of foodservice changed forever. The effects of COVID-19 brought rapid evolution to every aspect of business.
Nimble restaurants quickly turned to takeout and delivery only, eventually to limited dine-in. Following a record February, boxes of beef sat idle. Distributors acted quickly to adapt.
Signs of innovation, resiliency and hope pull the community forward.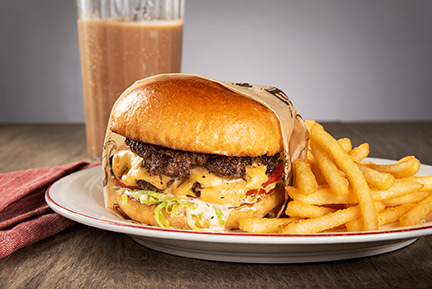 "Foodservice has never worked so hard to sell such little product," says Sara Scott, Certified Angus Beef ® vice president of foodservice. "Like any time when adversity strikes, the most creative businesses are the ones that will endure. It's going to be a slow grind back, but I can't think of any group more innovative and driven than our Certified Angus Beef ® partners."
Leaders were recently recognized by the beef brand during its virtual Annual Conference, held Sept. 23-24.
The energy and passion that makes eating out an American culture experience continues.
Consumers crave the restaurant dining experience and work to replicate it in the home by purchasing meats online and from distributors.
"It's hard to find a foodservice distributor today that isn't selling direct to consumers. No one was seeking that in January," Scott says. "They want restaurant-quality from the people who sell to restaurants."
Distributor experience in menu solutions, market dynamics and fabrication buoy restaurant survival.
Restaurateurs shift menu options, leveraging one cut of beef across multiple applications; slicing steak for a sandwich or salad, or braising and shredding for tacos. Choosing cuts optimal for takeout—less steaks and more burgers—and selling fresh cuts and meal kits for consumers to cook at home.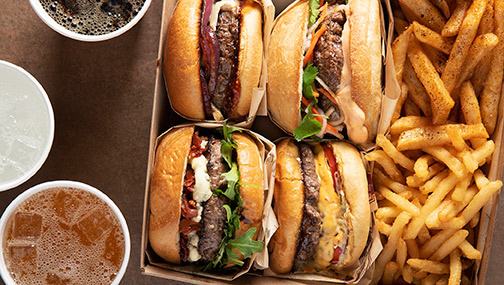 "Dishes with smaller margin and higher labor costs are off the menu," Scott says. "Restaurants are keeping signature dishes, and seeking items with higher profit and less back-of-the-house labor."
Some things remain the same. A commitment to food safety and clean practices aren't new but more visible with QR code and disposable menus showcasing dedication to adhering to health guidelines.
The demand still exists for restaurant quality.
"Consumers expect a very similar eating experience whether ordering a cooked dinner or meal kit prepared at home," Scott says. "In this environment, quality is more important than ever and that's what our partners hang their hats on."
At a time when restaurants are limited in the experience they can offer with in-person dining, the quality of the food with items like Certified Angus Beef ® brand Prime and dry-aged cuts, is where they can differentiate.
The restaurant business may look different, but the people that power them remain hard at work keeping kitchens alive and bringing families together around great-tasting beef.
Award Winners
Sysco Columbia, LLC, Columbia, S.C. – Commitment to Integrity
Macgregors Meat & Seafood Ltd., Toronto – Top Sales Volume Independent Specialty Meat Company
S Foods Inc., Nishinomiya City, Japan – Top Sales Volume Corporately Owned Specialty Meat Company
Sysco, Houston, Texas – Top Sales Volume Extra Large Broadline Foodservice Distributor
Sysco Charlotte, Concord, N.C. – Top Sales Volume Large Broadline Foodservice Distributor
US Foods-Knoxville, Alcoa, Tenn. – Top Sales Volume Medium Broadline Foodservice Distributor
Palmer Food Services, Rochester, N.Y. – Top Sales Volume Small Broadline Foodservice Distributor