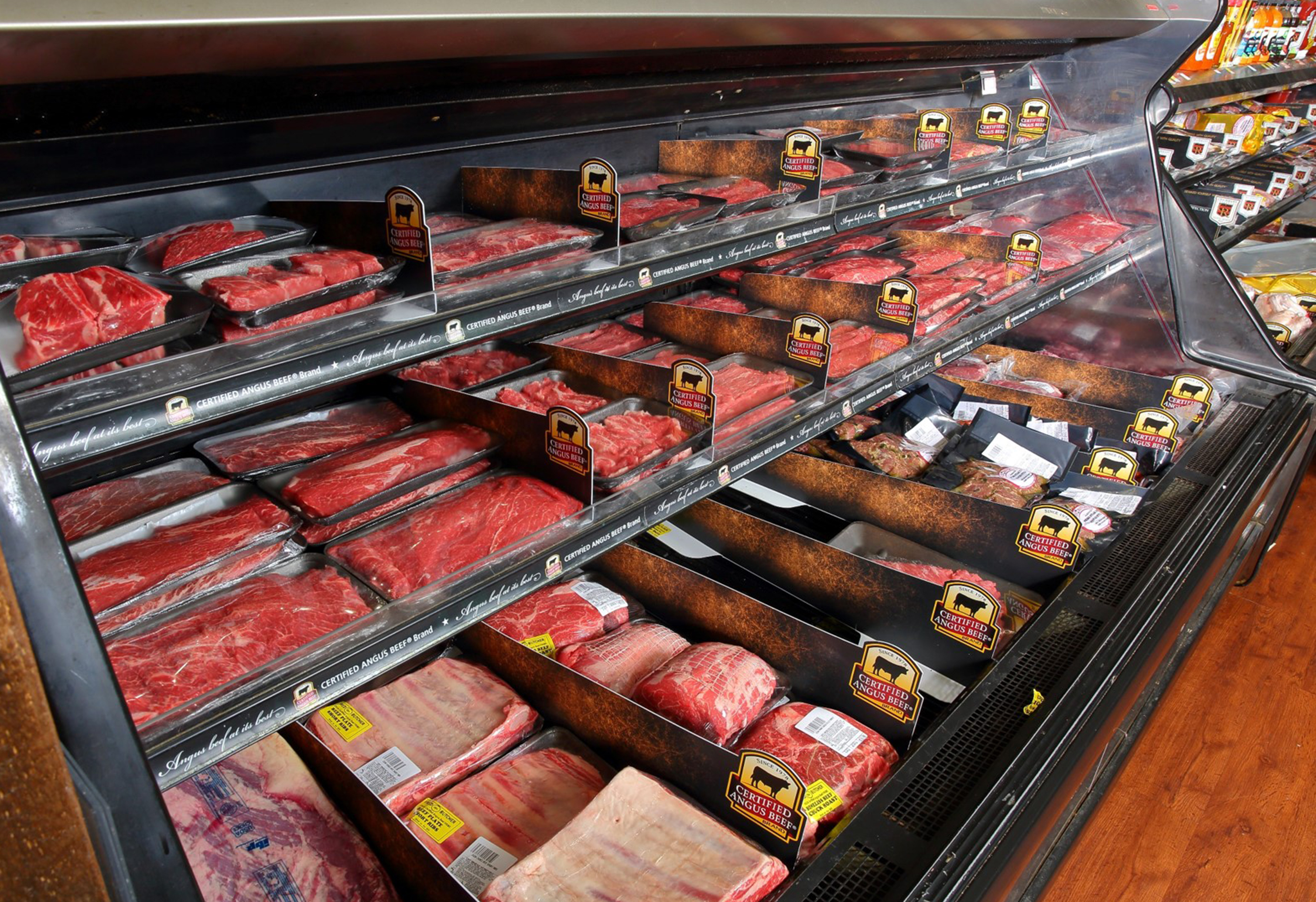 High demand, not lack of supply, is causing short term disruptions
The COVID-19 pandemic has caused significant shifts in daily life—and the typical American grocery shopping experience is no exception. In many cases, the shelves and meat cases have not been as full as they used to be, as families fill their carts, so they can fill their pantries, fridges and freezers at home.
What's a beef lover to do? First, and most importantly, fear not. There have been some unprecedented challenges to the supply chain—i.e., how goods get from farm or purveyor to the warehouse to the store—but things are expected to stabilize soon. The disruptions ultimately stem from our own collective behavior.
"The empty store shelves and cases we're seeing aren't an indicator of a food shortage, but rather a demand problem," explains Certified Angus Beef ® brand Vice President of Retail David O'Diam. "In uncertain times, people feel the very natural impulse to stock up. But when a lot of us buy a lot more than we need, that creates a disruption in the normal systems that are so reliable in getting the right products in the right amounts to market."
Take, for example, the retail chain that reported selling a normal week's worth of beef in just a few days. O'Diam, who with his team is in constant communication with the hundreds of retailers who feature the branded beef in their stores, says that's been pretty typical, and explains empty spots in the cases. Retailers keep a good cushion in their warehouses, but when it comes to perishables, it's important to understand there's a limit to what they can keep on hand and fresh at any given time.
Rest assured, farmers and ranchers are working as hard as ever to ensure a safe and reliable supply of beef now and in the coming months.
One challenge in the short term is trucking. Regardless of what goods are available, companies are scrambling to schedule both trucks and truck drivers, both of which are in exceptionally high demand. Retailers are working hard to ensure that they can get the greatest amount of goods possible on each truck to maximize these deliveries.
As the markets stabilize, O'Diam credits retailers for their efforts to continue serving their customers to the best of their abilities, and for finding creative ways to help fill the gaps. One notable way: collaborating with foodservice distributors to redirect beef that would have been flowing into restaurants into grocery stores instead: efforts facilitated by measures from the U.S. Department of Agriculture and the Food and Drug Administration to get products on the shelves as quickly as possible without sacrificing safety or quality.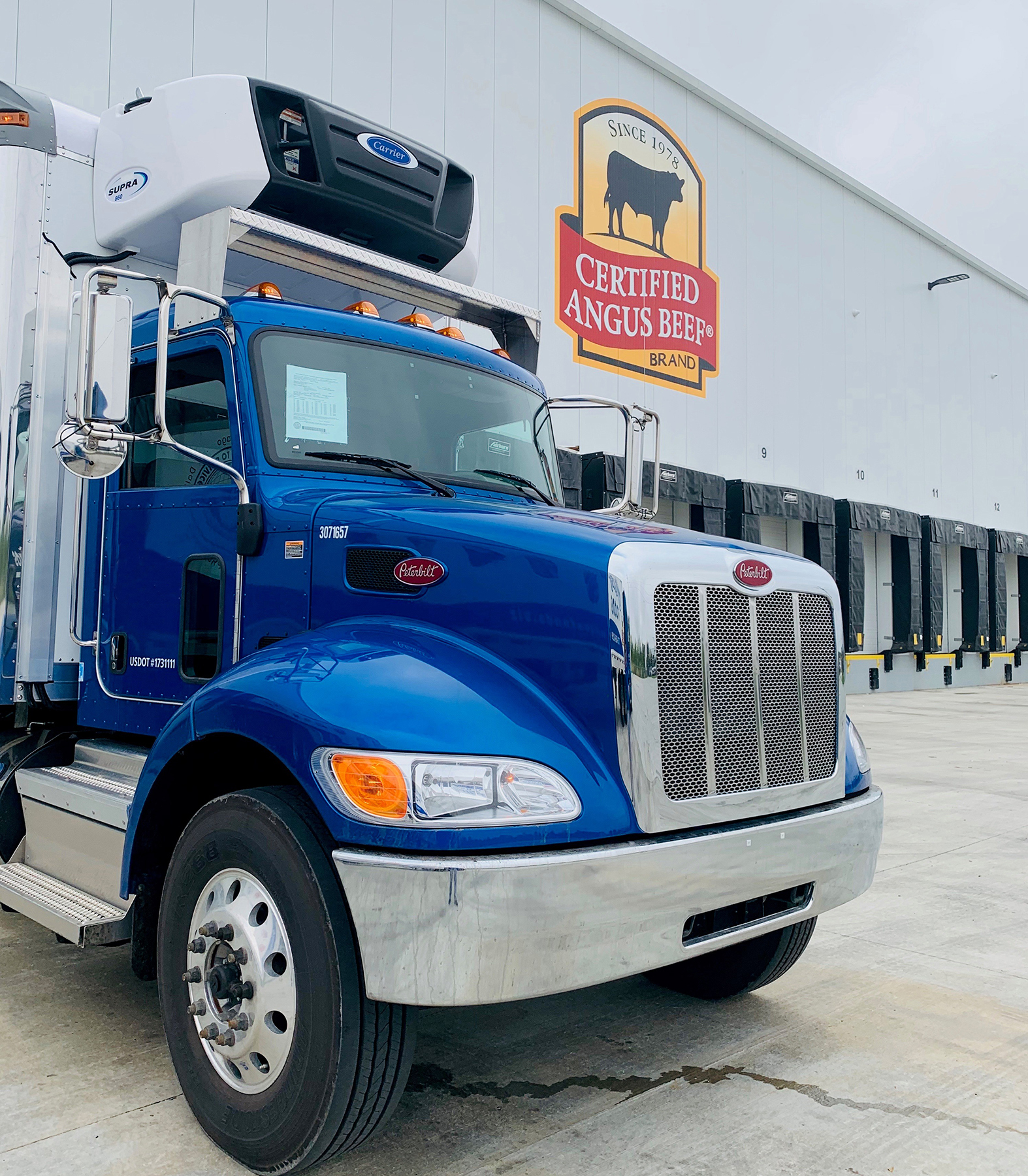 One retailer, O'Diam says, is collaborating with both processors and foodservice distributors to introduce freezer-ready/ready-to-cook items, like individually cut Cryovac packaged steaks and roasts, and bulk packs of ground beef, in their stores. These innovative packages, typically destined for restaurants, are being redirected to keep meat cases stocked with cuts that previously would have been cut and wrapped in the store. These creative adjustments allow more grocery shoppers to access more product more quickly, and help alleviate some of the pressure for the meat department staff to keep up.
Product availability is just one area where a short-term shift toward retail could help the struggling foodservice sector, too. From drivers to stockers to cashiers, retailers need additional staff in the short term: a need they're also hoping to meet with those who have recently lost restaurant jobs.
"Whether you're talking about beef, or labor, the resources are all still there," O'Diam says. "There's still going to be a little bit of juggling in the short term, as we continue working to adjust things across the supply chain. Above all, retailers are proud to serve their customers and provide essential nutrition to families in their communities, and they're doing everything they can to meet those needs."
Some tips for shoppers to consider in the meantime:
Keep calm and buy just what you need. Current recommendations are for families to limit trips to the grocery and to buy for 10 days to two weeks. Buying more than that puts additional strain on the supply chain and hinders others from accessing the things they need, too.
Adopt a "first in, first out" philosophy. Buying two weeks of groceries at a time means some meat will need to be frozen for later use. When you're pulling items out of your freezer, it's important to rotate your stock. Use the oldest items first and save the newest ones for a little bit later. That helps ensure nothing is being forgotten or wasted.
Be strategic about when to shop. When in doubt, go early. Most stores are doing as much stocking as they can overnight. They're also, in most cases, reserving the first hour of business for older and more susceptible customers—so if you qualify, that's the best time to go. But even after that, most shelves will be best stocked early in the day.
Be open to alternatives. You may have a particular cut of beef in mind but find it's not available during your visit to the store; however, they do have a cut you've never bought. Why not give it a try? There are a lot of great recipes, cooking tips and video tutorials available online. Check out CertifiedAngusBeef.com or BeefItsWhatsForDinner.com for inspiration.