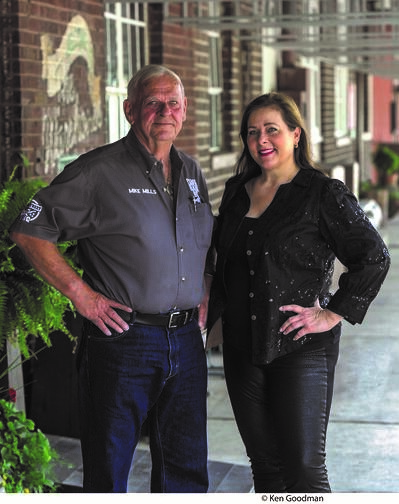 Before he could walk or even talk, legendary pitmaster Mike Mills understood barbecue.
Amy Mills, daughter and co-owner of 17th Street Barbecue in Murphysboro and Marion, Ill., explains the family business goes back to lean times in the Great Depression. A traveling salesman by day, her grandfather, Leon Mills, spent evenings and weekends smoking meat to feed his family and neighbors.
"My dad's first memories were of the smell of smoke," she says. "Even in his crib, he remembers that smell. And he knew when he smelled it, they would be eating good that night."
The family didn't sell its tasty offerings to the public until years later.
"Dad was a dental technician, and he operated a lab that made dental prosthetics, but on the side, he owned a bar, and he always barbecued there on the weekends," Amy says. "He would give the food away just to sell more booze."
Mike Mills eventually became famous in the barbecue world for his years in the competition circles. In 2010, the four-time world champion and three-time grand world champion in Memphis was inducted into the Barbecue Hall of Fame.
"Barbecue has been important to our family, but I never dreamed it would consume my life," Mike says. "I never set out to get the kind of attention and acclaim that our food and our restaurant has received."
Their trademarked logo features a hog, but the Mills family keeps beef on the menu, as well—and it doesn't take a back seat to pork.
In 1985, Mills bought a 100-year-old traditional bar that had always served barbecue sandwiches and burgers, too. Now 17th Street Barbecue also serves steaks, but the biggest beef seller is brisket. Demand for that cut has risen exponentially with the popularity of Texas-style barbecue.
"We knew we had to up our brisket game," Amy says, and that led to a closer relationship with the Certified Angus Beef ® brand.
"We've used Certified Angus Beef ® in the past without really thinking about it," she says. "Then last summer, we decided to go all in. We promote that quality because customers care about it so much now, and we love the story we can tell."
It keeps customers coming back for more.
"Once they get a taste, they're hooked," Amy says. "Our brisket is one of our top five sellers, which is impressive in a pork-centric place."
It all started as a sideline to push other sales, but foodservice took over the center stage. Besides restaurants on 17th Street in two Illinois towns, the family owns an event center, catering services, mail order and a consulting business. They've built a barbecue sauce manufacturing facility, too.
"It was my grandfather's dream to sell the family barbecue sauce," Amy says. "Now, we bottle and send our sauce all over the country."
The sauce isn't the only thing that sets 17th Street Barbecue apart from the rest.
"Barbecue is a unique food," Amy says. "The different ingredients and woods used really define the food. We use a distinct apple wood grown in south Illinois and the 'Magic Dust' seasoning we put on almost all our meat helps define the flavor."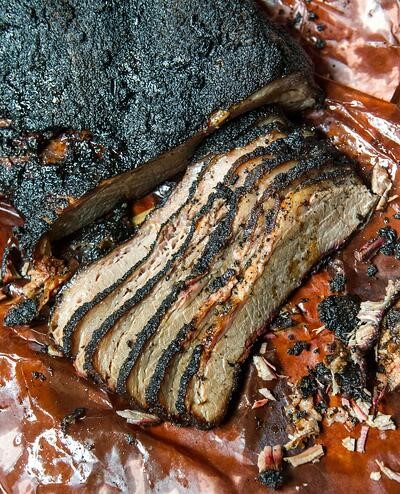 Above all, the Mills family is proud of the community it has built.
"Winning all the awards has been great, but the real thrill is inspiring hometown pride and welcoming people from all over the world to Southern Illinois," Mike says.
It's a major part of the barbecue industry, and one theme in the popular memoir/recipe books this father-daughter duo wrote.
"People come to eat at barbecue restaurants because they want to feel like a part of the family and community," Amy says. "We're proud of our ability to offer the highest quality food to our customers."
But the Mills family understands its biggest competition isn't local so much as from the next state or region.
"The barbecue you grow up on is always going to be your favorite," she says. "It's hard to top someone's childhood memory. We're just lucky to be that memory for so many people."