Goal-getters and difference makers, innovators and change curators – today's students are tomorrow's leaders. Supporting these creative and intelligent young people, the 2020 Colvin Scholarship Fund awarded $42,000 to 10 who are pursuing degrees in animal and meat sciences across the country.
Honoring the Certified Angus Beef  ® brand co-founder and executive director of 22 years, Louis "Mick" Colvin, the Fund supported 86 recipients to date. Since 1999, the scholarship has carried on Colvin's legacy of making dreams a reality and inspiring others to do their best.
Recognizing community involvement, commitment to success and progress in the beef community, the program recently announced 2020 recipients.
Undergraduate awards: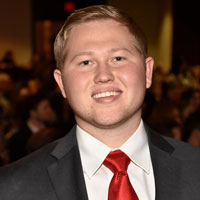 $7,500
Conner McKinzie
Stephenville, Texas
Texas Tech University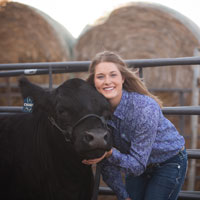 $5,000
Natalie Hawkins
Atwood, Kan.
Oklahoma State University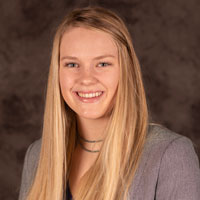 $5,000
Kaylee Greiner
Christiansburg, Va.
Texas A&M University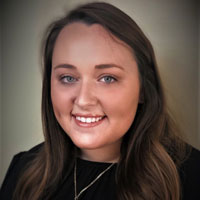 $5,000
Sarah Bludau
Hallettsville, Texas
Texas Tech University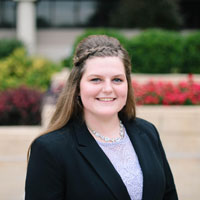 $3,000
Emily Glenn
Scott City, Kan.
Kansas State University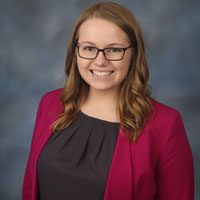 $3,000
Hattie Duncan
Wingate, Ill.
University of Illinois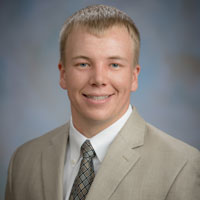 $7,500
Luke Fuerniss
Loveland, Colo.
Texas Tech University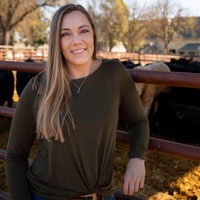 $3,000
Samantha Werth
Rancho Buena Vista, Calif.
University of California, Davis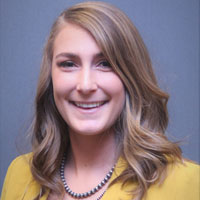 $2,000
Lindsay Upperman
Chambersburg, Penn.
University of Nebraska-Lincoln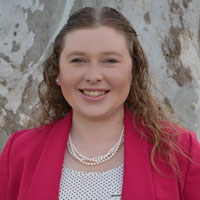 $1,000
Keayla Harr
Jeromesville, Ohio
Kansas State University
Their essays on ambitious goals and plans to impact the beef business were part of the highly competitive selection process. Applicants were asked to outline a proposal to distinguish Certified Angus Beef  ® from the 90 other USDA-certified programs that use "Angus" labels in marketing.
Texas Tech University animal science junior Conner McKinzie proposed a "relatable" approach to differentiate Certified Angus Beef ® from others: deploy unique packaging to help tell the story of who the brand's producers are and how their cattle live.
"Never before has there been a generation more in touch with their emotions and socially 'awakened' than there is today," said McKinzie. "People want to know what they're buying, where they're buying it from, who raised it and what was it given in its lifetime."
He explained how "augmented reality" can be a part of product packaging that could engage a wide variety of customers. "This would be the cornerstone for building authentic relationships with customers new and old."
McKinzie hopes to earn master's and doctorate degrees in food science to explore solutions to food waste and the insecurity epidemic. Embodying a service mindset, his goal is "to make our world a more efficient and food-secure place to live."
Another idea? Kaylee Greiner suggested capitalizing on the relationship with the American Angus Association® and the Certified Angus Beef  ® brand to better connect producer and consumer. As the only branded beef program directly affiliated with the Association, a farmer and rancher membership organization and the brand's parent company, Greiner said, "Consumers will benefit from an increase in credibility that comes with the association."
The Texas A&M University animal science major said connecting the Angus community and its families to the final product will build consumer trust and bring transparency to the meat case and Certified Angus Beef® brand.
Luke Fuerniss's research agenda says he wants to discover new options for breeding and feeding for more high-quality beef. The Texas Tech doctorate student and graduate-award winner aims to shine a light on using quality beef genetics that support feeding efficiency, sustainability and carcass consistency so that more qualify for premium branded programs.
The Certified Angus Beef Colvin Golf Classic and auction funds the scholarship program, with Certified Angus Beef  ® partners raising more than $91,000 just last year, confident in the future of agriculture and students pursuing lifelong careers.
"This year's recipients demonstrated a level of engagement, understanding and leadership in the industry rare among many young people who have already entered the industry, let alone those who are still students," said John Stika, Certified Angus Beef  ® president. "Their list of activities and plans for the future instilled a great deal of confidence that they will make a positive impact on the beef business moving forward."