"Is the group enjoying a special occasion tonight?" the waiter asked. A woman at the table responded: "I'm having brain surgery tomorrow."
No matter what would happen the next day, she and her family chose Prime Cincinnati as the place to celebrate life.
Known as the "special occasion place," the steakhouse sits in the heart of the Queen City. The Prime team is at its best when making life's moments memorable. Customized menus, special appetizers and desserts, hand-selected steaks, live music and an unforgettable toast complete the evening. They don't merely serve food. They serve the community.
The steakhouse was on track to have its best year yet in 2020.
"Now we are back where we started and have to rebuild," says Chef Shawn Heine. "It took us four and a half years to get to where we wanted to be and now we have to go through it all again."
A year ago, downtown Cincinnati bustled seven nights a week with live music and shows, good food and great company. Now, streetlights cast long shadows on the city's sidewalks and there aren't enough people to fill them with the evening's glow.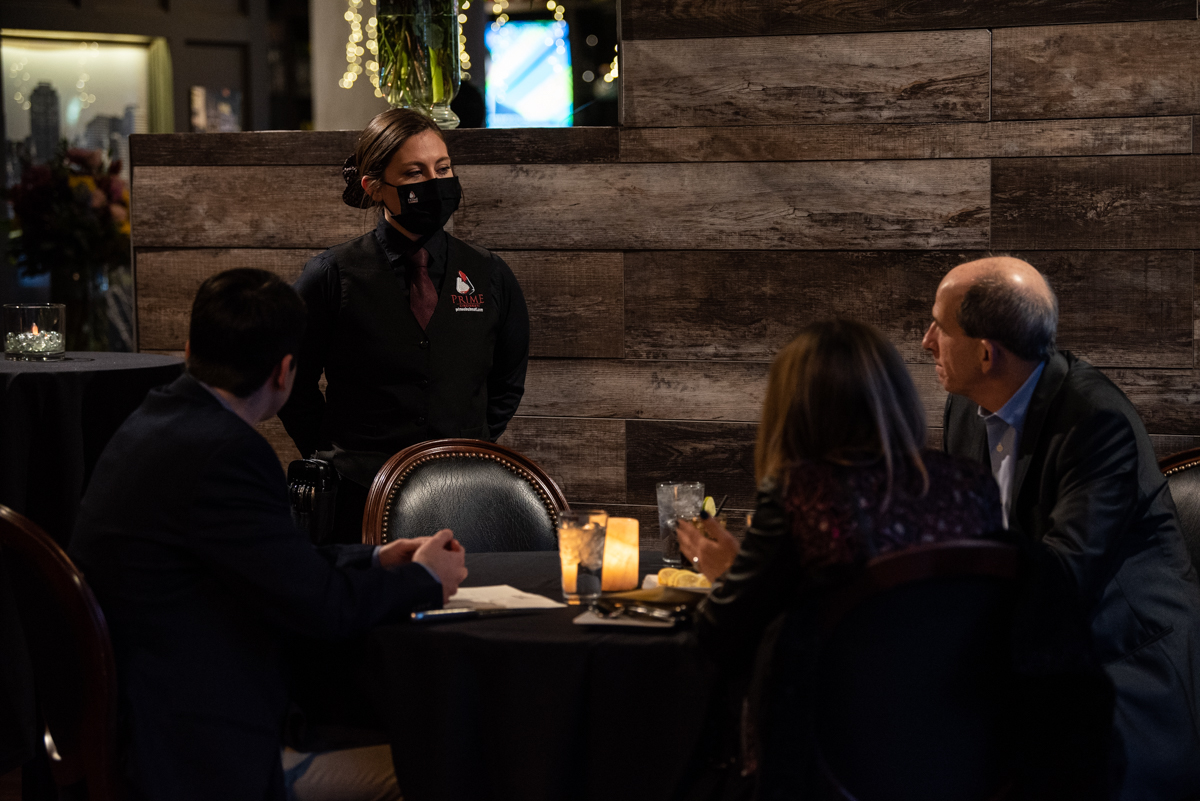 Prime Cincinnati, at the corner of Walnut and 6th, is allowed to seat just half the patrons it could pre-pandemic. Many dining room chairs sit stacked in a back room. Rigorous cleaning schedules, mask mandates, tight guidelines and restrictions are new chores they work into the day.
The restaurant never fully shut down during the pandemic, but business fell 60 to 70%. When Covid-19-induced regulations closed indoor-dining areas in March 2020, the steakhouse adapted, preparing more to-go orders. Cars wrapped around the block in anticipation, a community rallying to support the steakhouse.
"That's gratifying. People really do care. They want to be a part of the community and help out," Heine says. "It's not me it has affected so much as the 50 families that we're taking care of here, too. This is someone's livelihood and it's everybody taking care of everybody." 
Enjoying a night out is part of America's culture and Heine hopes his restaurant continues to be a gathering point for people years down the road.
A night at Prime Cincinnati now may not have quite the same ambience it did prior to the pandemic, but he and his staff are doing their best.  
"We are all in this together. What we're going through, you're going through, everybody's going through. I just try to have a little patience," Heine says.
The staff at Prime say they feel like a family and everyone who comes in for dinner is like family to them.
Zach Prusinski relishes making each guest's experience special. "Making people feel welcome and part of our family, seeing them smile taking the first bite of their steak, that's why I do what I do," says Prusinski, one of Prime's servers.  
They hope to be there for every occasion.
 "Are we going to be able to remain open? I don't know," says Nelson Castillo, Prime operations manager.
It's no secret, the last year has been difficult.  
But small actions add up.
Ordering takeout, purchasing gift cards, dining in or even referring other people to check out new places are things we can do to save our favorite restaurants, Heine says.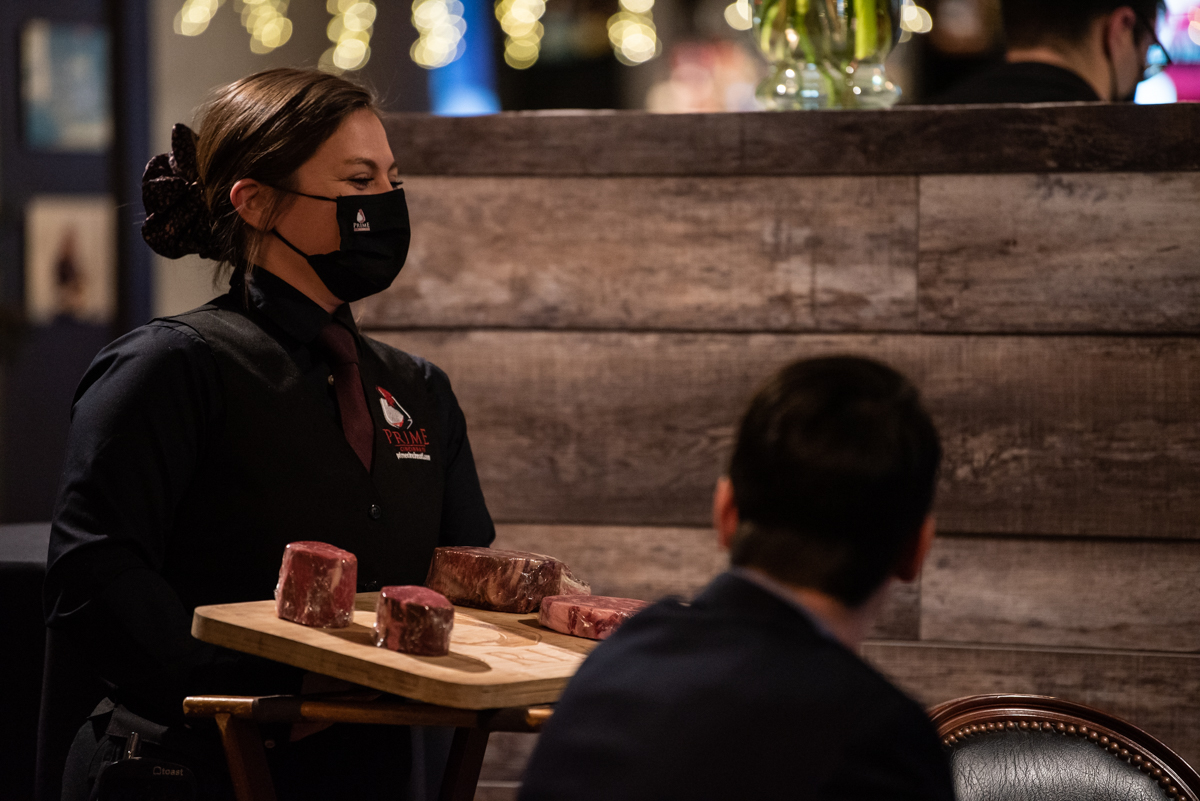 "The restaurants you love the most, you need to continue to rescue," Castillo adds.
He says he will never forget the night that family came in to celebrate what could have been one of their last meals together.
"They became a part of the Prime family that night. We sent flowers to the hospital and were so happy when we saw their faces in our restaurant again."
Familiar faces in a full-capacity dining room at Prime Cincinnati? That's the hope they hold on to.
To learn more about Certified Angus Beef ® brand's #RestaurantChallenge, visit challenge.CertifiedAngusBeef.com to learn how you can help save your favorite places, like Prime.