Spicedblog.com food writer David Dial of Saratoga Springs, N.Y., is immersed in a world of ingredients, techniques and flavors – but he knows his readers often look to him and others for help in becoming better cooks. One area where that seems to be especially true is with beef.
"When you go into a meat case, it's confusing," he says. "You're faced not only with multiple types of proteins, but also different cuts, different labels. It can be very difficult to go into a store and pick out what you want, or even know what you're looking for."
He appreciates that the Certified Angus Beef ® brand is a great starting point for building confidence in the kitchen.
"When I'm at a store, trying to select a cut of meat, and I see a case that's dozens of feet long and I can't figure out what to do, I know that if I see that logo, it's going to be a quality piece of meat. That's step No. 1," Dial says.
After that? "I have to take it home and know what to do with it, even though starting with a good product is going to help me get good results in the end."
Answering that question is essential to helping consumers fully appreciate the brand's quality and the superior eating experience it can provide. That's why it's essential to meet consumers — from novices to experts — where they are, by sharing the tools they need to be successful in the kitchen.
Social media influencers and bloggers like Dial are an important part of that approach, because their endorsement offers a level of credibility that can't be achieved otherwise.
In the past year, the brand's Test Kitchen, where recipes and cooking techniques are developed, tested and perfected by the in-house chef team, welcomed several social influencers for crossover opportunities.
The most popular were Facebook Live videos, where consumers could take a virtual seat in the Test Kitchen while one of the brand's chefs and a guest influencer presented a recipe or highlighted a technique. Viewers, often people who are passionate about cooking, barbecue and other culinary topics, asked questions, engaged with the experts in real time and played an active part in the conversation.
Video is increasingly how stories are told online, and cooking is a topic ideal for the medium. Whether recorded in the Test Kitchen, on the road at barbecue or grilling events, or in a studio, food videos connect with different types of audiences and promote the brand in the digital space. Whether it's a 30-second video highlighting a family-friendly weeknight meal idea or a long-form, step-by-step exploration of an advanced technique, the goal is the same: give the viewer the tools they need to choose and prepare the Certified Angus Beef ® brand with confidence.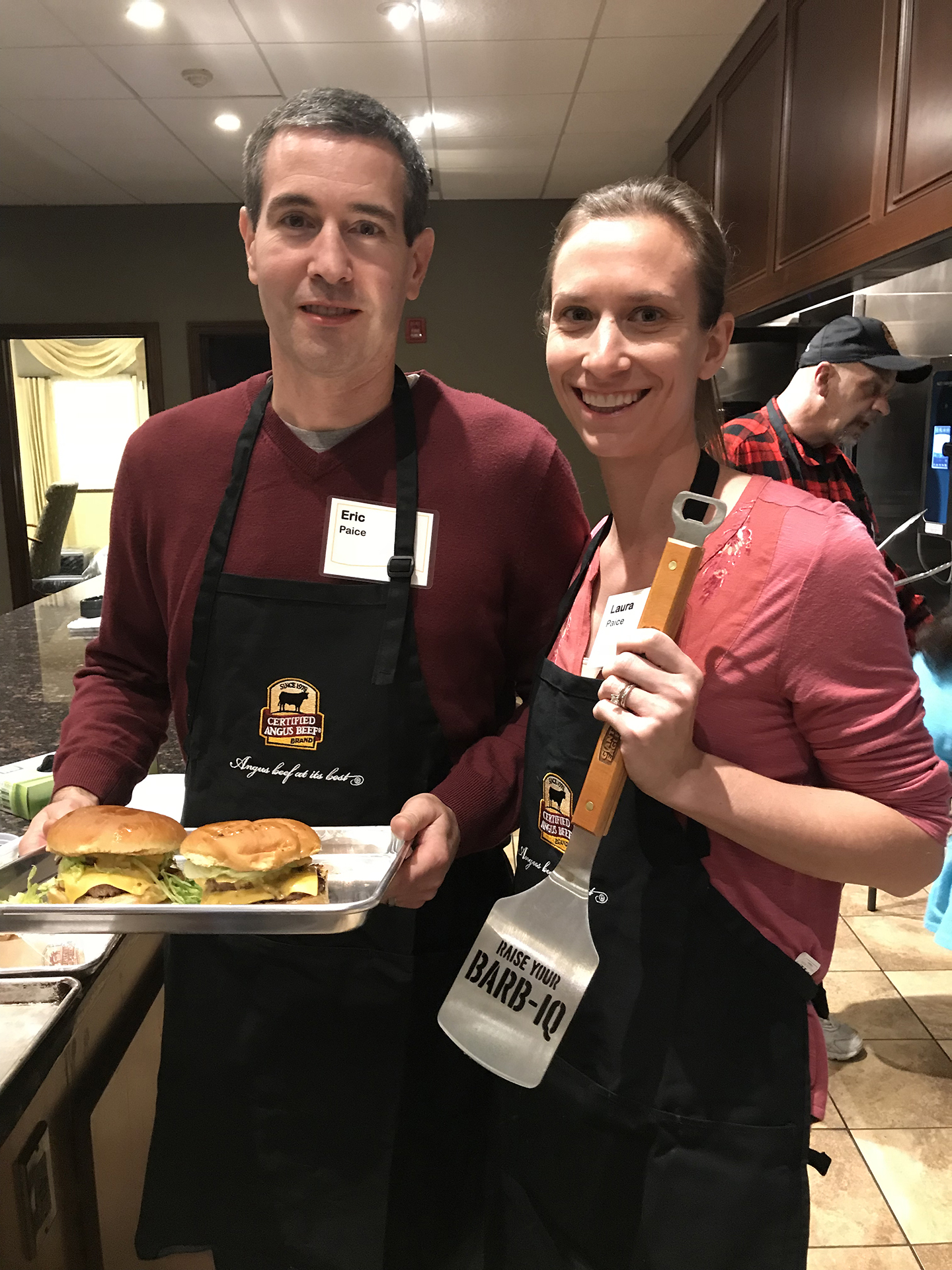 ENGAGING ASPIRING GRILL MASTERS 
Brand partners also use video more and more to boost engagement and build customer loyalty. Giant Eagle created a six-part, web-based cooking video series, "Raise Your BARB-IQ," featuring brand Test Kitchen Chef Gavin Pinto, introduced to consumers via circulars and social media.
Customers who watched all six videos were rewarded with a "Certified Grill Master Certificate," as well as a chance to win the grand prize. That featured a visit to brand headquarters in Wooster, Ohio, for a weekend of cooking classes at The Culinary Center, and a visit to a local Angus farm. Attendees even put their skills to the test during a cook-off.
BEEF FOR BRUNCH ON A NATIONAL STAGE 
The brand's goal of educating consumers was realized before a national audience, when Executive Chef Ashley Breneman, herself a mother-to-be, was invited to share an easy yet elegant Mother's Day steak recipe on Fox & Friends Sunday edition. Besides serving 75 special guests at the show's New York City studio plaza, Breneman offered on-air advice to millions of viewers, positioning the Certified Angus Beef ® brand as the very best Angus beef and offering practical tips for home cooks everywhere.