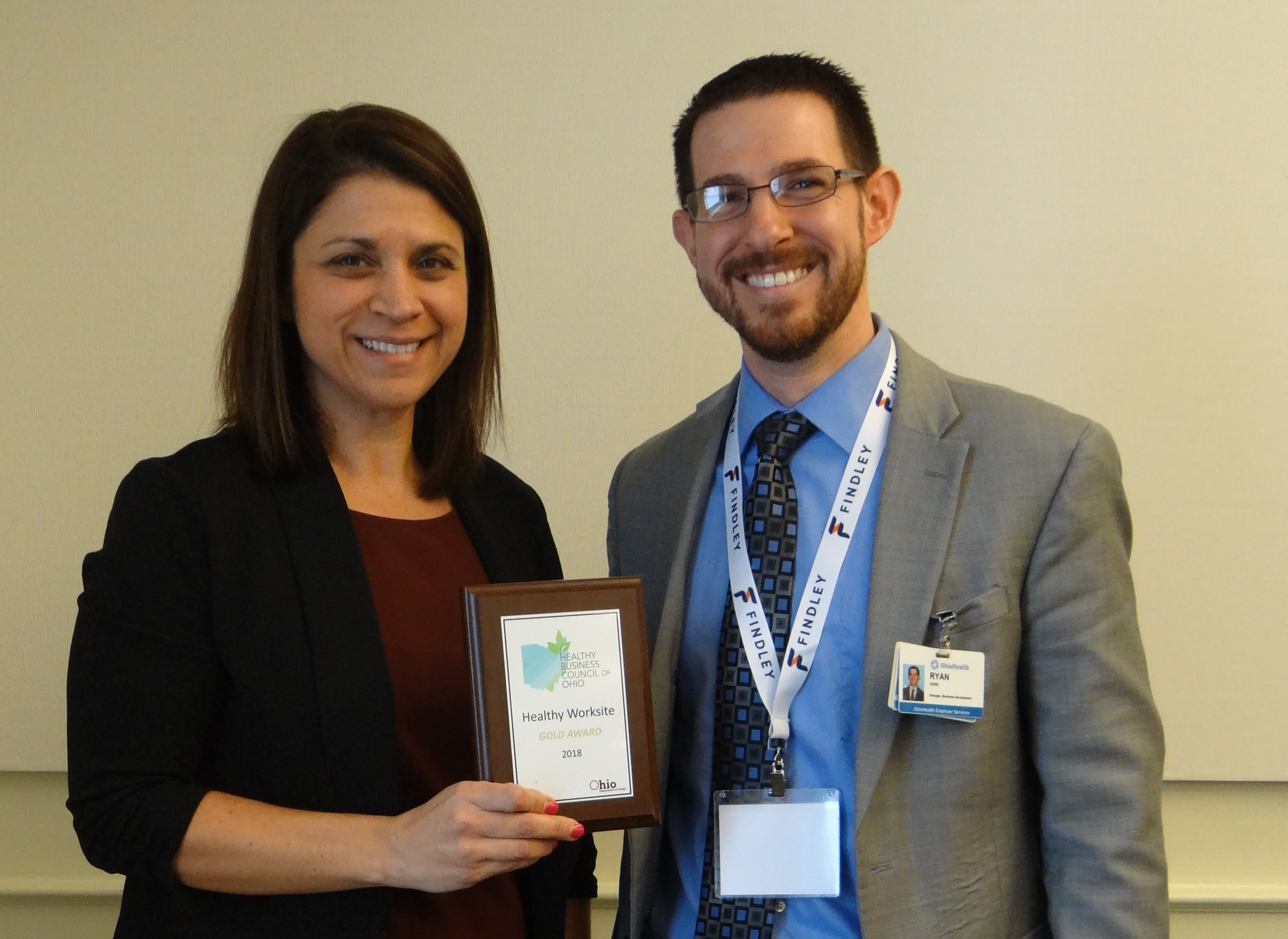 Certified Angus Beef LLC was recognized for healthy worksite practices by the Healthy Business Council of Ohio (HBCO). The Healthy Worksite Award recognizes the company's innovation and leadership in employee wellness through comprehensive health promotions and wellness programs.
The company received one of seven gold awards this year for small businesses having fewer than 300 employees. It was the third year for the beef brand to receive this award, which recognizes advancements in facilitating wellness programs, encouraging employee health, enhancing productivity and ensuring a healthy work environment.
"People are the heart of our business, from our family farmers and ranchers to our employees," says Alicia Belmont, the brand's employee health and wellness coordinator. "It's natural for us to empower our employees through healthful solutions and a supportive work culture, which ultimately helps them to nurture their own families and communities."
The company offers a holistic approach for helping employees make positive changes in their physical, social, emotional, financial and intellectual well-being. Programs include personal wellness coaching, Fitbit step incentive programs, reduced-cost and free health club memberships, weight management solutions and an on-site, preventative care clinic.
It was the 15th year for the HBCO to present healthy worksite awards, recognizing 73 Ohio employers this year in gold, silver and bronze categories. The awards are presented at the Health Action Council Columbus Symposium in January.
The Certified Angus Beef ® brand was created 40 years ago, in 1978, and is still owned today by family ranchers who are determined to bring the best Angus beef to the table. Ten exacting standards ensure superior taste and tenderness in every bite. For more information, visit CertifiedAngusBeef.com or follow the brand on Facebook, Twitter, Instagram, Pinterest and LinkedIn.